The Standard, Huruvalhi Maldives owner on how to thrive in the fiercely competitive Maldives market
Contributors are not employed, compensated or governed by TD, opinions and statements are from the contributor directly
He's the owner of the super-luxe and ultra-glam beach resort The Standard, Huruvalhi Maldives, but Amir Mansoor has not always led the enviable life of a high-end international hotelier and, the former accountant and professional tennis player turned businessman, has developed keen insight into how the Maldivian industry, and hospitality a whole, has evolved in the last couple of decades.
To find out more I spoke to the dynamic, homegrown Maldivian tycoon, to find out about the challenges for success in the region, customer expectations, the end of the travel agent and a whole more…
TD: You guys are super new, what has been your biggest challenge in the short time you have been open, and how did you overcome this?
Amir Mansoor (AM): Although not all the challenges in the resort industry are unique, many are common in hospitality industries. I think our biggest challenges are very similar to others, from hiring and retaining the staff — we require quality staff at all the fronts whether that's in administration, maintenance, kitchen, housekeeping or at the front desk — but a lack of skilled and educated graduates is also proving to be a major challenge to the hotel industry. 
Security has always been a serious issue but threats of digital data theft, virus attacks and confidential data leaks are now a major, ongoing matter of concern for hoteliers across the globe. 
To meet these, and numerous other problems, we make sure that our resort is up to date on all the latest trends and marketing strategies to continue to build and maintain our online profile. As well as staying aware and informed of any and all developments affecting the industry so that we are more than ready to counteract any and all challenges we come across.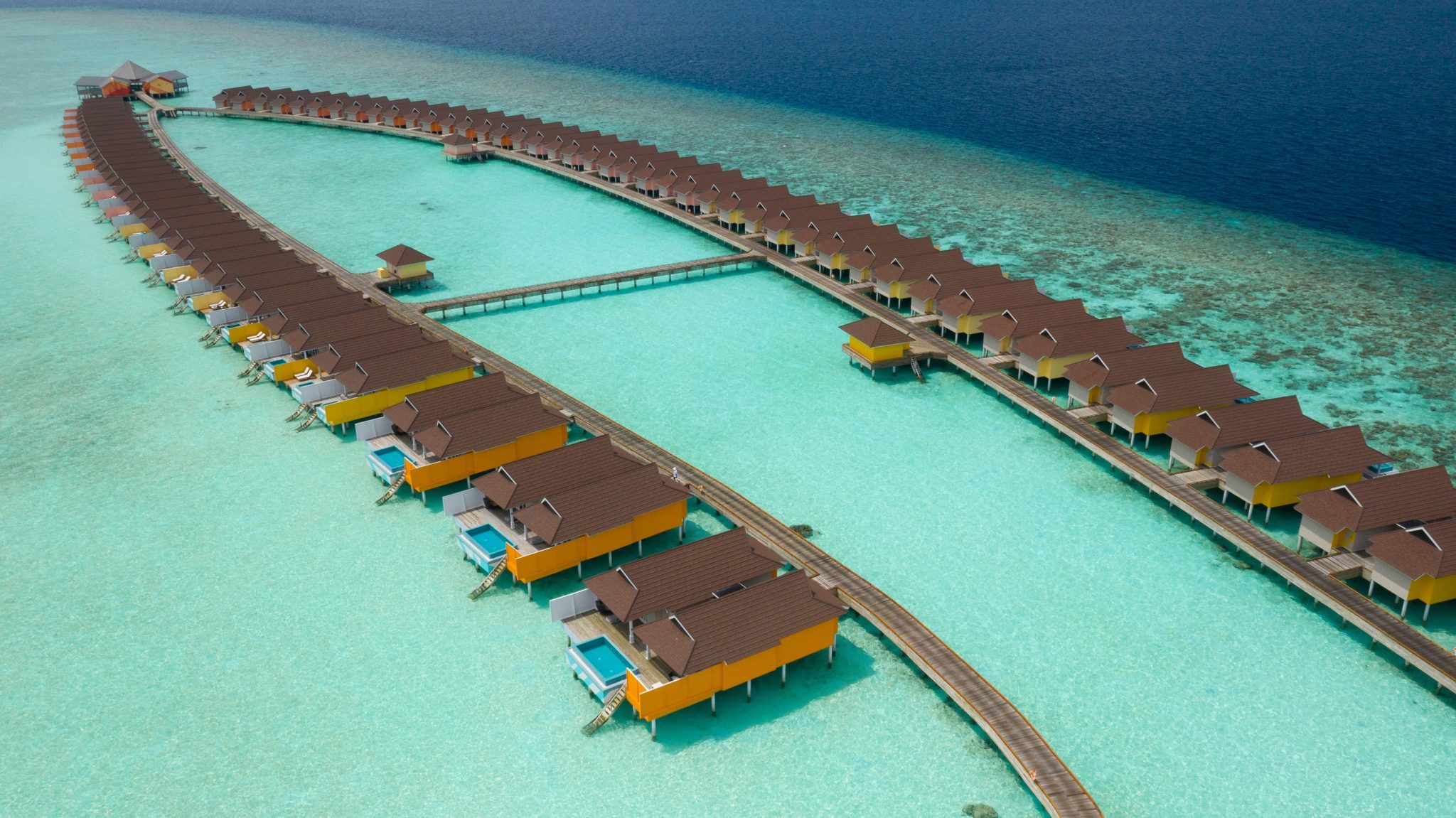 TD: What is your greatest achievement at the resort?
AM: 2019 has been a significant year for us, we made relentless efforts to transition our existing branded property to become The Standard brand.  With a great partnership, The Standard has been instrumental in providing the best services, team and operation in our resort and all of us enjoyed it thoroughly.
Together with The Standard, we have officially and successfully completed nine full months of operations. In that time, we have completed already 85% of the rebranding work, to match The Standard concept.  When it comes to creating a new-age and feature-ready resort, we adopt a 'no compromise' strategy. We have not only gained the trust of our customers but we have also earned the confidence of our investors. 
"It is not easy to survive in the fiercely competitive Maldives tourism market"
TD: What is your goal for The Standard, Huruvalhi Maldives for the next six months?
AM: Maximizing revenue is the most important objective for hoteliers. The travel industry encompasses so many different areas to ensure that a customer leaves satisfied, from the streamlined online booking process to the extra mile the staff at the front desk go to recommend local culture and sights. As customer expectations continue to grow and they part with their hard-earned money to travel, it's more important than ever before that businesses within the travel sector work well together to deliver superior experiences for guests.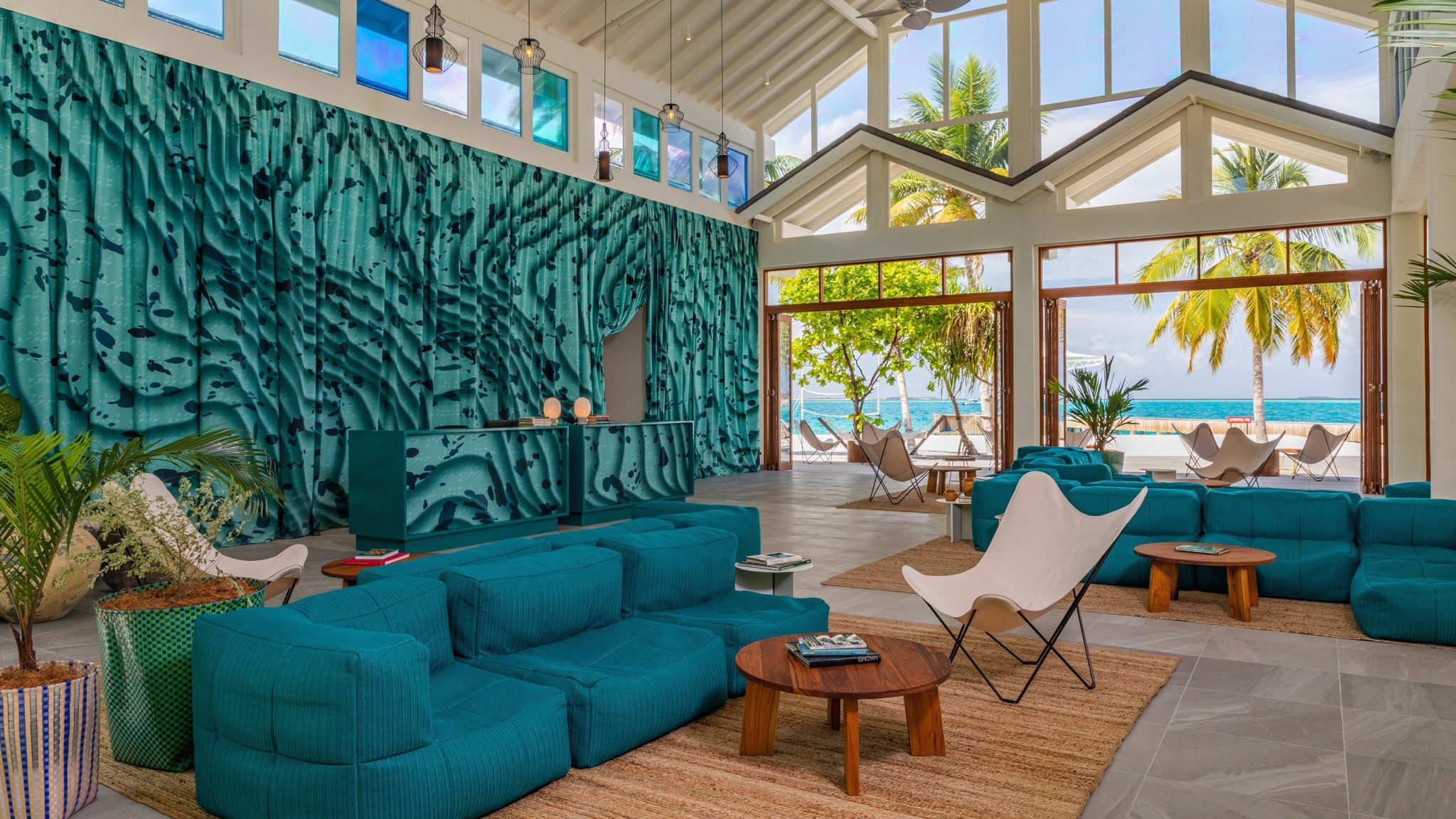 TD: There is a lot of activity in the Maldives these days, how do you ensure it stands out in such a competitive market?
With the development of the tourism industry in the Maldives, a number of international hotel brands grasped the chance to expand in the Maldives. There has been a number of star resorts opened in 2019. And. I believe, it is not easy to survive in the fiercely competitive Maldives tourism market for international hotel brands, as big brands have already occupied the market and it is going to be a challenge for any new entry hotels.  
I feel that learning how to localize and provide authentic experiences is crucial for the development of international resort brands in the Maldives and I am proud to have associated with such a unique brand like The Standard and its team of individuality and talent, all working together as a family.
"Hoteliers no longer rely on a disparate system of "friendly" tour operators"
TD: What has changed the most during your time in the travel industry? How does The Standard, Maldives stay ahead of the curve?
AM: Over the past few years, the global travel industry has completely changed. Where once the high street travel agent was the main booking method for consumers now, like the rest of the retail market, these traditional high street operators were displaced with online travel agents (OTAs).
This has led to high commission costs being driven down and hoteliers no longer rely on a disparate system of "friendly" tour operators to recommend and sell resort rooms, generally as part of a package. Although this still happens in parts of the world, hotels have by and large moved online and consumers have become more informed with what the OTAs offer. Flights can be booked at the time as hotel accommodation or separately, depending on personal choice and need.
TD: What travel trends do you think we will see in the next three years?
AM: We are currently going through a lot of uncertainty, with political factors, global warming concerns and huge technological shifts happening all at once. However, one thing that won't change is that people will still want to travel. They are doing so in record numbers, with huge new emerging markets shaking up the tourism industry.
In my view, the biggest travel trend for the coming years is sustainable travel. Starting from issues like; fighting the plastic problem and awareness etc. Millennials are in search of sustainability in their destination; looking for opportunities to use less plastic and to travel more sustainably and stay at eco-friendly hotels. 
I think the trend today is the opposite of Mass or Over-Tourism; people are more into discovering less visited places. Mass tourism is also taking its toll on nature, sustainability and eco-friendly tourism. Convenience will become the standard when it comes to technological innovations in the field of travel and the more personal, the better for general travellers today. Many travellers want "something" or someone to take the difficult work off their hands and provide them with travel recommendations. 
Awareness in travelling is another key trend, today, social, political and environmental problems of a possible travel destination will be examined before travellers actually book their holidays. 
Remote Working is another trend to look out for, but may not so much of a trend for the one-off vacation, although we will still find people checking their emails on the beach. This is more of a lifestyle change where the introduction of new technology like 5G, video conferencing and Slack [an online work space]  allows a new workforce to work wherever they want in the world. Far more important than any technology, is the fact that companies and owners are now open to the idea in terms of attracting and retaining talent.