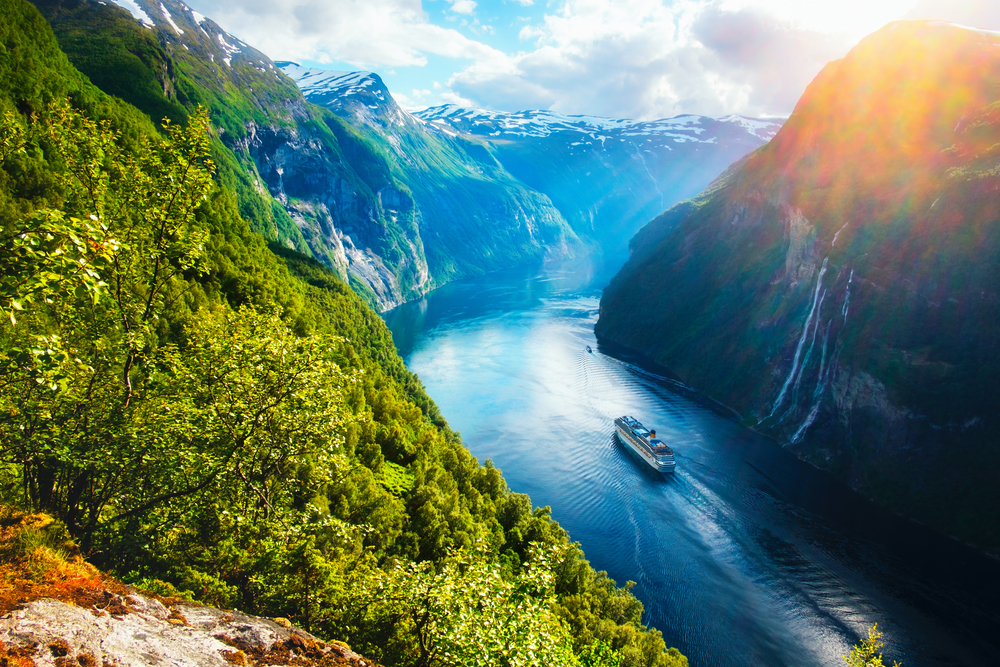 Around 31.5 million people are expected to go on a cruise this year. With cruise demand finally back, new research has revealed the top 10 cruise destinations experiencing the biggest increase in popularity.
The team at Slingo have analysed Google search data, Tiktok views, Instagram posts and cruise reviews to reveal the most popular cruise destinations. The research has also revealed the most and least expensive cruise lines.
The top 10 cruise destinations with the biggest increase in Google search volume:
| | | |
| --- | --- | --- |
| Rank | Cruise Destination | Year-on-Year Change in Google Searches 2022-2023 |
| 1 | Atlantic Islands | +250% |
| 2 | Norwegian Fjords | +235% |
| 3 | Italian Riviera | +191% |
| 4 | Vietnam | +179% |
| 5 | The Mediterranean | +175% |
| 6 | Japan | +174% |
| 7 | French Riviera | +171% |
| 8 | The Nile | +129% |
| 9 | Africa | +128% |
| 10 | Italy | +124% |
The Atlantic Islands have been crowned the cruise destination with the biggest increase in popularity, with Google searches surging 250% between 2022-2023. The Atlantic is home to a vast array of gorgeous island destinations – and a cruise is a perfect way to sample many of them in a single outing.
Following in second place is the Norwegian Fjords, with searches for the destination increasing by 235%. This is a popular option for those who want to have a chance of glimpsing the Aurora Borealis, as well as experiencing unique landscapes.
The cruise destination with the third highest increase in popularity is the Italian Riviera, with Google searches having nearly doubled in the last year. The crescent-shaped stretch of the Mediterranean has breathtaking cliff views, shimmering turquoise coves and quaint fishing villages, as well as some resort areas.
The research also revealed the following:
Tiktok's most popular cruise destination goes to the Caribbean, with 63.6 million views as of May 2023. The Caribbean has also been crowned Instagram's most popular cruise destination with 147,976 posts on the app.
Ponant Cruises is the most expensive cruise line, costing an average of £9,063 per person. The second-most expensive cruise line is Scenic Ocean Cruises, costing £8,989 per person, whilst the Silversea Cruises' average cost of £8,645 per person makes it the third-most expensive cruise line.
Princess Cruises comes out as the most affordable cruise line, with the average cost of their cruises coming to around £1,204 per person. This is over £100 cheaper than the second most affordable cruise line, Celestyal Cruises, which has an average cruise cost of £1,336.
AmaWaterways is the cruise line with the highest average rating, scoring 4.6 out of 5. They are known for their short excursion heavy cruises, as well as wine-themed cruises. While activities will vary from ship to ship, they offer around 12 different activities.