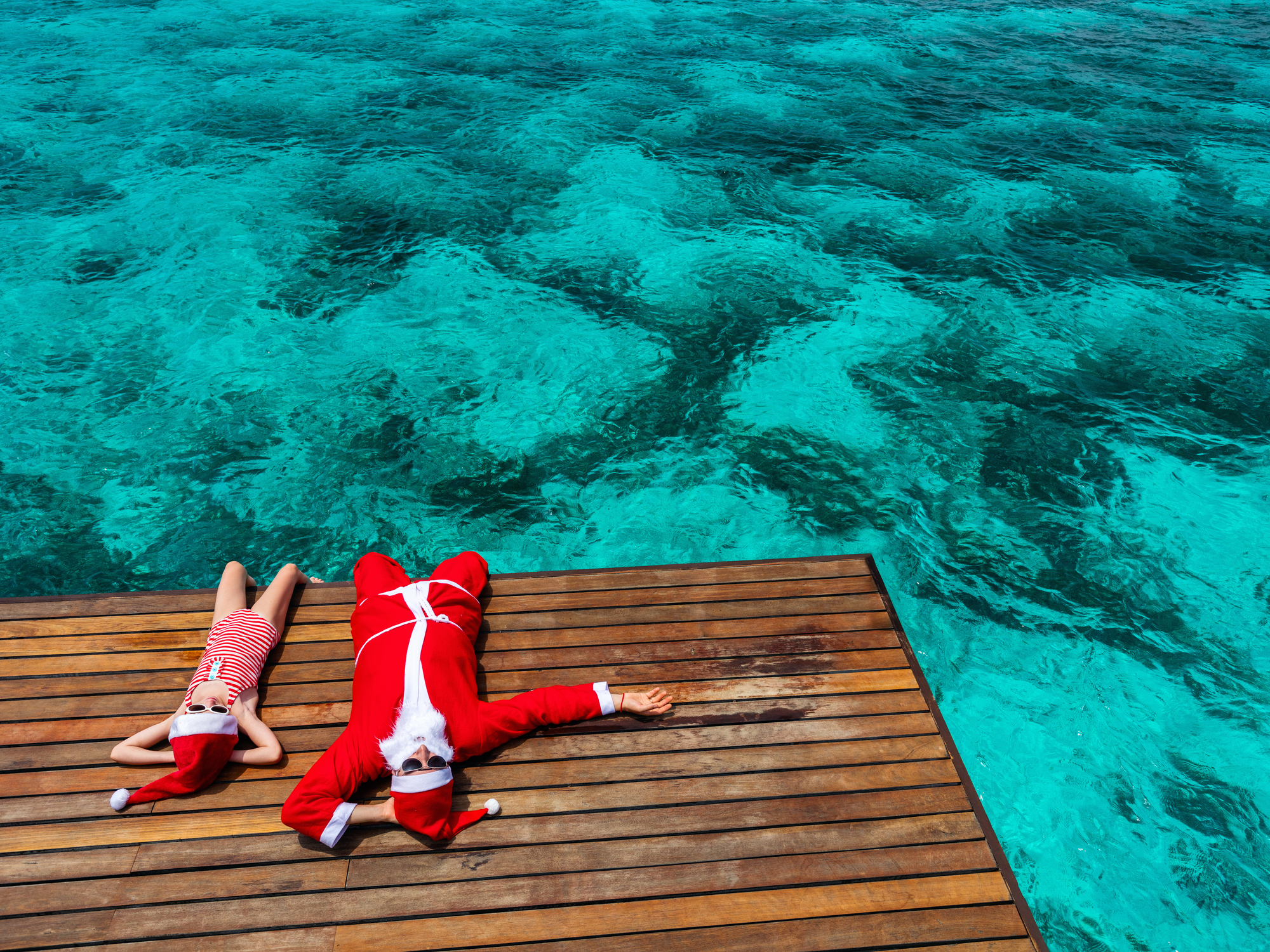 The cheapest days to jet off on a Christmas holiday this year have been revealed. Luxury travel operator Destination2 looked at the most popular destinations for UK travellers and found the cheapest (and most pricey) days to fly this festive season, revealing that there are some huge savings to be had for those with some flexibility (and annual leave left to use this December).
Flights for Maldives holidays, (searched for on average 42K times per month) can be booked for as little as £268 from London Heathrow if you're willing to travel on the 10 December. However, travellers looking to take advantage of those Christmas bank holidays will be looking at a significant price hike – the most expensive day to travel to Malé is the 17 December when flights are £391.
Looking at the most popular holiday destinations, there are some serious savings to be had this festive season if travellers have some flexibility in the dates they're willing to travel. For example, passengers could save an incredible £234 on winter sun holidays to Barbados, simply by opting to fly in early December rather than the week before Christmas. Flights to Dubrovnik are £268 cheaper on the 15th than the 19th, meaning plenty of savings on a Croatian Christmas holiday.
| | | | | |
| --- | --- | --- | --- | --- |
| Destination | Cheapest day | Price | Most expensive day | Price |
| Maldives | 10/12 | £268.00 | 17/12 | £391.00 |
| Portugal | 7/12 | £11.00 | 23/12 | £67.00 |
| Dubai | 10/12 | £57.00 | 25/12 | £154.00 |
| Malta | 4/12 | £11.00 | 3/12 | £84.00 |
| Barbados | 3/12 | £170.00 | 17/12 | £404.00 |
| Croatia | 15/12 | £62.00 | 19/12 | £330.00 |
| Spain | 1/1 | £11.00 | 8/12 | £153.00 |
| Iceland | 1/1 | £18.00 | 19/12 | £96.00 |
| Greece | 5/12 | £11.00 | 2/12 | £79.00 |
| Turkey | 1/1 | £59.00 | 20/12 | £112.00 |
Will Collins, Digital Marketing Manager at Destination2, says: "We've all heard the myth that flying on Christmas Day is worth it for the savings – however our study found that actually most cheap festive flights depart early in December. So, travellers get the best of both worlds – take advantage of amazing offers on festive holidays and still spend the big day with your family."