After Thomas Cook failure, ABTA chairman Alistair Rowland urges travel professionals to lend a hand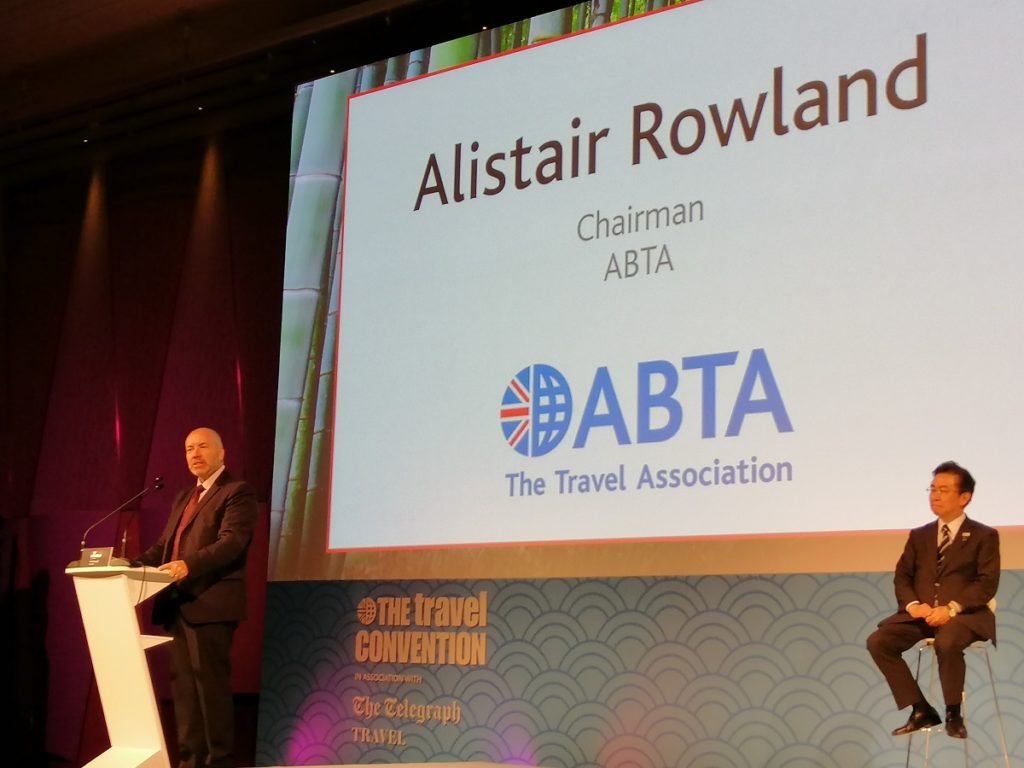 Thomas Cook, a former member of ABTA and once considered as a travel juggernaut, is one of the most anticipated topics in this year's ABTA Travel Convention happening in Tokyo on 7-9 October.
Opening this year's event, ABTA chairman Alistair Rowland addressed the elephant in the room briefly by encouraging participants to extend help through the ABTA LifeLine.
He said: "There is nothing more pressing right now than the recent failure of Thomas Cook, and I know that all of you here in the convention will be very mindful of the being experienced at home by former staff. ABTA LifeLine is always a very visible presence at the convention and I hope that this year, starting at the evening's party, it is able to generate even more funds than usual to assist those in immediate need with your support."
ABTA LifeLine is the organisation's charitable trust that was set up to help people in the travel industry when they need it the most.
Last week, ABTA confirmed to TD that they are "fielding calls" from customers and assisting them.
According to some participants, the downfall of one of the pillars in the travel industry in the UK was shocking proving how tough is the competition and no one has immunity.