Tiqets integrates into bmi for bookings to attractions in a few clicks
All-jet airline bmi has announced its integration with attraction booking specialist, Tiqets, to offer customers direct instant access to attractions tickets in Europe.
With a goal of providing direct bookings for famous attractions at the drop of a hat, bmi has integrated Tiqets into its platform, which gives direct access to more than a thousand products in over 130 countries. The new integration is ideal for travellers who want more out of their trip and are willing to take a quick tour in their spare time.
"A seamless journey from the moment they leave home"
Jochen Schnadt, chief commercial officer at bmi, explained what the new partnership means for them and its customers: "The new partnership with Tiqets further cements our commitment to offering our business and leisure customers a full-service end to end experience. We want to ensure that our customers enjoy a seamless journey from the moment they leave home, which is why we have invested heavily to ensure flybmi.com is a reliable and easy to use one-stop-shop."

Through its new integration with the mobile ticketing specialist platform, bmi can now offer a full-service and seamless experience. The service started on 4 June, which will allow customers using the flybmi.com website, to benefit from direct access to attractions, museums, and more through bmi's UK and European network.
This means, that with just a few clicks on their mobile devices, customers can book directly with top attractions like the Louvre in Paris (from £6.11), The Florence Cathedral (from £47.98), and The View from The Shard (from £29.95).
Tickets will be delivered instantly to the customer's mobile, removing the need to travel with additional paperwork.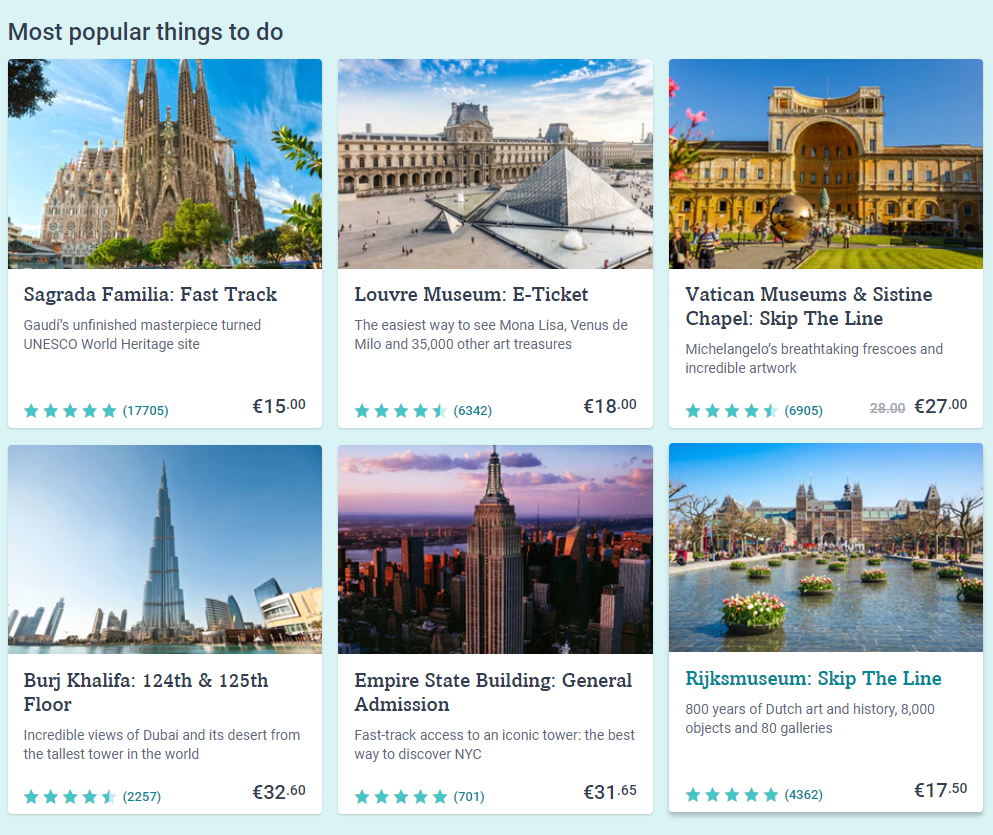 Desiree Kats, senior business development manager at Tiqets, commented: "We're excited about the new opportunity to bring a world of culture and entertainment to bmi customers."
"We look forward to bringing some of the planet's best attractions to bmi customers"
"The Tiqets platform enables those booking flights to also book their museums, theme parks, palaces, cruises, brewery tours, and more – all at the same time. With a large number of destinations on our radar, we look forward to bringing some of the planet's best attractions to bmi customers, and making travelling, and exploring, easier for everyone."
All bmi fares include 23kg of hold luggage, allocated seating, complimentary in-flight drinks and snacks and quick 30-minute check-ins.