Top Meeting Destinations and Top Meeting Hotels in Asia Pacific for 2023: Cvent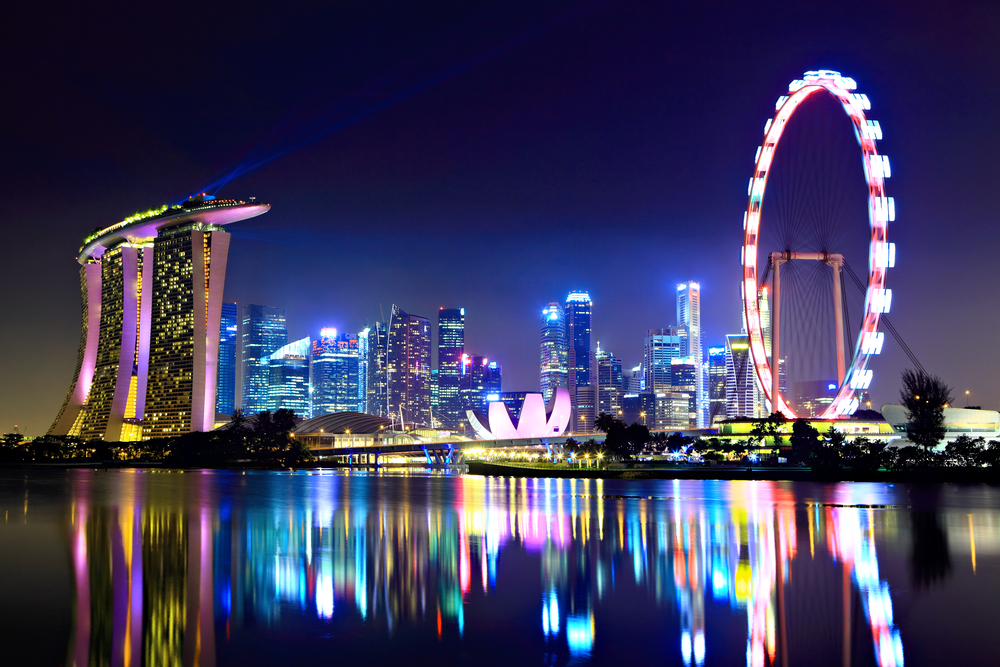 The highly anticipated annual Top Lists, published for the first time since the pandemic, spotlight top performing MICE hotels and sought-after meeting destinations. Cvent, an industry-leading meetings, events, and hospitality technology provider, today released its lists of the Top Meeting Destinations and Top Meeting Hotels for Asia Pacific. These lists – which also include regional rankings for North America, Europe, and the Middle East & Africa – were compiled based on sourcing activity through the Cvent Supplier Network, one of the world's largest venue-sourcing platforms. This is the first time Cvent has published the annual lists since the COVID pandemic upended the meetings and events industry in early 2020.
"Digital transformation has revolutionised the way hospitality professionals embrace technology to engage planners and enhance their sales and marketing efforts to attract meetings and events to their properties or locales. The pandemic proved how critically important meetings and events are for bolstering local economies and our Cvent Top Lists highlight the hotels, venues and destinations that are enabling a dramatic comeback by capitalising on the swift return to in-person events. After four long years, we're excited to share these insights once again and provide a resource that is used by event organisers to find great hotels and destinations and by hospitality professionals looking to set themselves apart to increase their MICE revenue," said Graham Pope, Cvent Vice President of International Sales.
Cvent Top Meeting Destinations
As pandemic restrictions eased and travel resumed, many destinations across APAC witnessed an influx of international visitors and regional tourism boards worked diligently to promote their cities and attract these travellers to their locales. With tourism to the region continuing to grow, pursuing strategic partnerships, unveiling of new tourist attractions and embracing technology to reach a broader audience have been topping the agenda for tourism boards in Asia Pacific.
Top 10 Meeting Destinations in Asia Pacific

1. Singapore
2. Sydney, Australia
3. Bangkok, Thailand
4. Seoul, South Korea
5. Melbourne, Australia
6. Tokyo, Japan
7. Bali, Indonesia
8. Kuala Lumpur, Malaysia
9. Gold Coast, Australia
10. Phuket, Thailand
Cvent Top Meeting Hotels
The strong market revival in APAC prompted hotels to launch new properties, invest in renovations and continue expanding their footprint to better accommodate travellers and groups. When comparing this year's rankings to 2019, newcomers to the Top 10 include Fairmont Singapore (#1), Conrad Centennial Singapore (#4), Swissôtel The Stamford Singapore (#5) and InterContinental Singapore (#6). Hotels that prioritise state-of-the-art meeting facilities are also prominently featured in the Top 10, demonstrating the enduring worth of such investments in attracting MICE business.
Top 10 Meeting Hotels in Asia Pacific
1. Fairmont Singapore
2. Hyatt Regency Sydney
3. Shangri-La Singapore
4. Conrad Centennial Singapore
5. Swissôtel The Stamford Singapore
6. InterContinental Singapore
7. Pan Pacific Singapore
8. Hilton Singapore Orchard
9. PARKROYAL COLLECTION, Singapore
10. JW Marriott Hotel Singapore South Beach
"We are honoured to be ranked second on Cvent's Top Hotels list and we owe a great deal of this success to the Cvent Supplier Network platform," said Rachela Virgara, Director of Sales – MICE, Hyatt Regency Sydney. "The platform makes connecting clients with hotels and tourism hospitality suppliers worldwide, easy. Having that one consistent platform available makes communication seamless and quick and allows for relationships and connections to be made that otherwise may not have been This recognition is a testament to the power of technology and partnerships in the hospitality industry, and we look forward to continuing our collaboration with Cvent to deliver exceptional experiences for our guests."