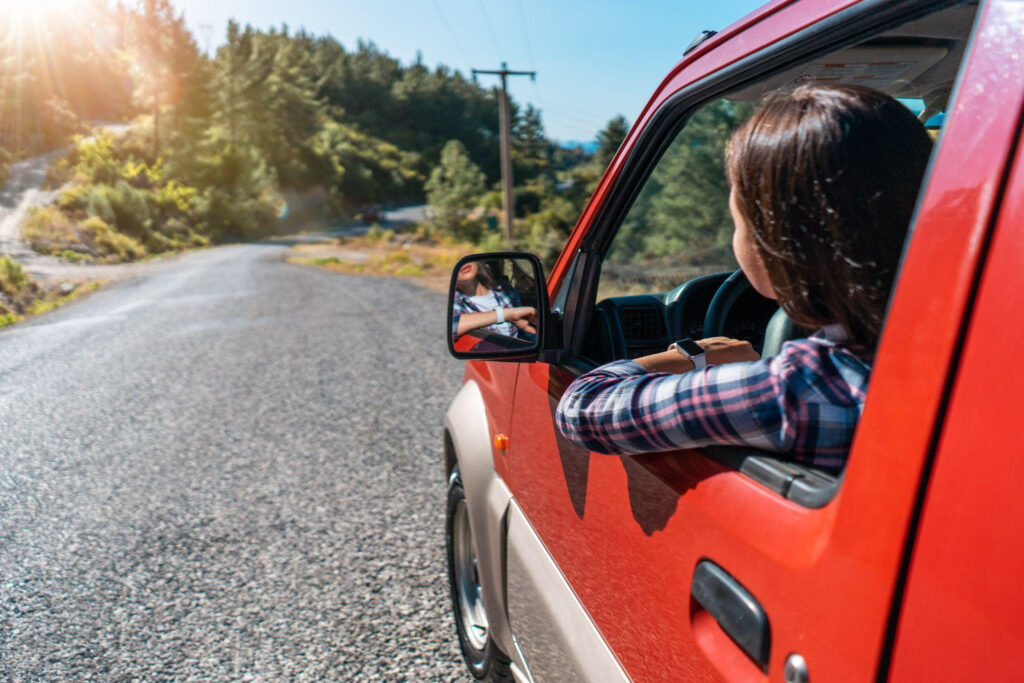 Holidaymakers have been urged to prepare properly when driving abroad to avoid dangerous situations and hefty fines. The holiday car rental experts at StressFreeCarRental.com have told drivers the nine most important things to consider before getting behind the wheel in another country. Each country has a unique set of driving laws and regulations that visitors may be unaware of from the equipment you should be carrying to the way the car's headlights work.
Holidaymakers must ensure that they have done their research and are prepared to provide the necessary documentation and have insurance that covers them abroad in case something goes wrong on the road.
A spokesperson for StressFreeCarRental.com said: "Driving abroad can be daunting, so a bit of preparation can go a long way toward providing some peace of mind. "People shouldn't just jump behind the wheel without basic understanding of the local traffic rules in the place they're travelling to.
"Along with making sure you're complying with the driving laws, you must also ensure that your vehicle is correctly equipped and check to see whether you need an international driving permit or emissions sticker."
"If you manage to tick these boxes, then driving on holiday is a great option for sightseeing, as its budget friendly and gives you more freedom."
Here's a checklist for getting prepared to drive abroad:
1) Research local traffic rules
Drivers should get familiar with international driving regulations to prevent unintentionally disobeying the law overseas.In some countries people can have a few drinks before getting behind the wheel, whereas some have zero tolerance when it comes to drink driving. Motorists may have to get ready to drive on the opposite side of the road or keep their headlights on at all times. The speed limits also vary a lot from country to country.
2) Get insurance
It's important to ensure that the vehicle, whether it's hired or your own, is covered by insurance in case you get into an accident on the road. Having a good breakdown cover guarantees a stress-free trip and makes sure that car issues won't ruin the trip. Motorists can upgrade their existing cover so it's valid abroad or it's also possible to take out a short breakdown policy for just a single trip.
3) Check if you need an international driving permit
You may need to apply for an international driving permit (IDP) to drive in some countries. IDP contains an authorised translation of your domestic licence. The document allows you to drive in more than 140 non-EU countries, including the USA, Canada, Australia, New Zealand, and Japan.
4) Bring the required documents
Other documents that drivers should carry are a valid driving licence, passport, vehicle registration documents, car rental paperwork, documentation of motor and travel insurance and a visa if required.
5) Make sure your car is correctly equipped
In many European countries it's compulsory to have a safety equipment kit in the car. The kit generally contains a reflective vest, a safety triangle, first aid kit and a fire extinguisher. It's also important to check if you need specific tyres in the country that you're travelling to. For example, during colder months some countries legally require drivers to use winter tyres.
6) Check if you need an emissions sticker
Some European countries have put in place an emissions sticker scheme to curb pollution by only allowing vehicles that pollute the environment at a minimum rate to enter larger cities. The stickers identify the car's emission levels and in their absence drivers' risk of getting a hefty fine.
7) Get headlight converters
When using a personal car to travel to a country where people drive on the opposite side of the road, drivers must get headlight converters. They're stickers that regulate the dipped beam of headlights and keep oncoming drivers from being dazzled.
8) Use a GPS
A satnav or map app comes in very handy when driving in an unfamiliar place. It enables people to focus on driving instead of having to find their way around in a new environment.
9) Service your vehicle
When using their own vehicle for a road trip, holidaymakers should ensure that it's in decent condition before setting off. Drivers will have that extra peace of mind knowing that it's highly unlikely that the car will break down on the journey by having it serviced at the local garage before the trip.