Touch down in Toronto: British Airways' new A350 arrives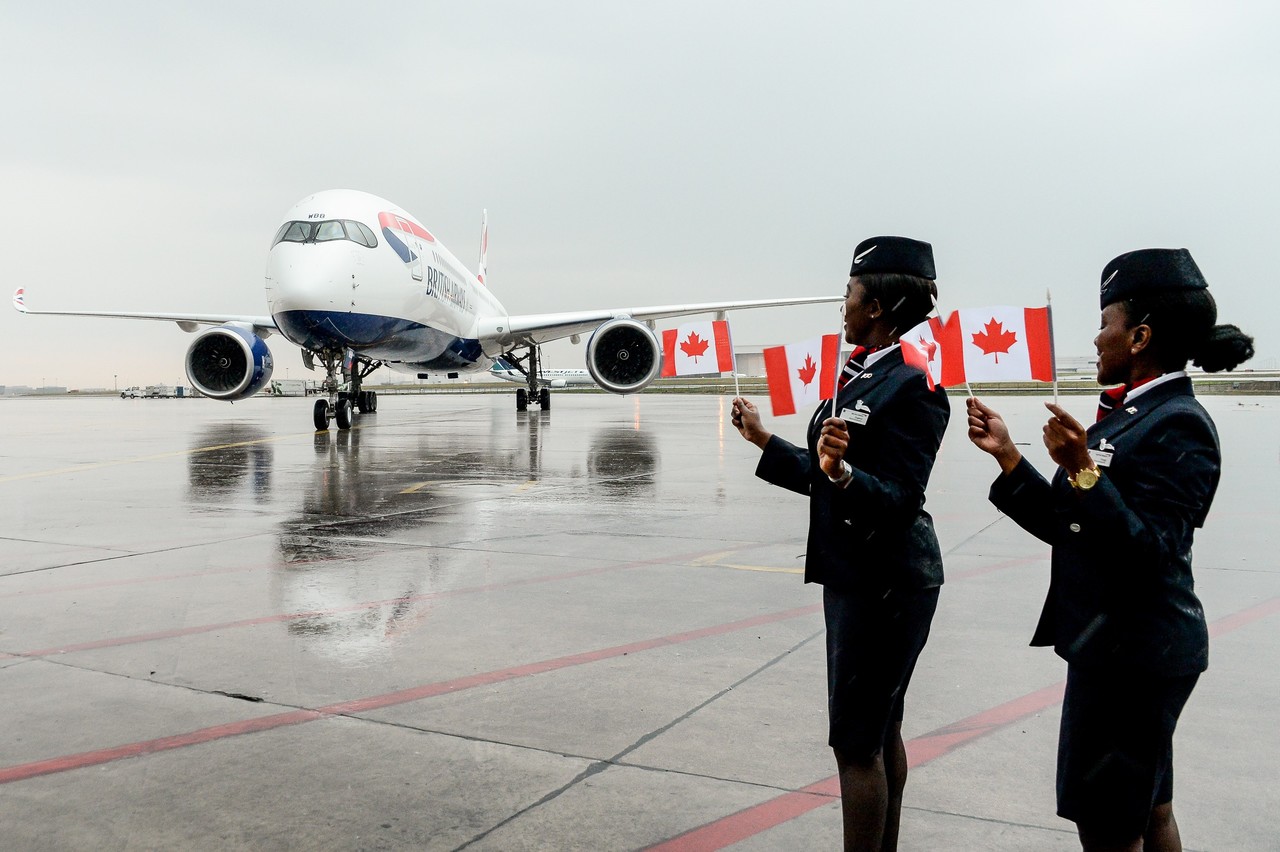 British Airways commenced the first North American long-haul service of its new A350 aircraft from Toronto, following extensive trials and the launch of its first long-haul service to Dubai last month.
The new aircraft features club suite, British Airways' latest generation business class seat, which offers customers direct-aisle access, doors for greater privacy and luxurious flat-bed seats in a 1-2-1 configuration. It boasts 40% more storage, a vanity unit and mirror, WiFi, enviable 18.5-inch inflight entertainment screens, high definition gate-to-gate programming, and PC/USB power.
Gerard McEvoy, vice president of sales at North America said: "We are now launching our new A350 from Toronto, a city we've flown to and from for nearly 60 years. The A350 and our new club suite business class seat deliver new levels of sophistication, comfort and privacy."
Following the Toronto launch of British Airways' A350 on selected services, flights will commence to Tel Aviv and Bengaluru later this year.