Travel Daily Media NOW LIVE on World Travel Nation platform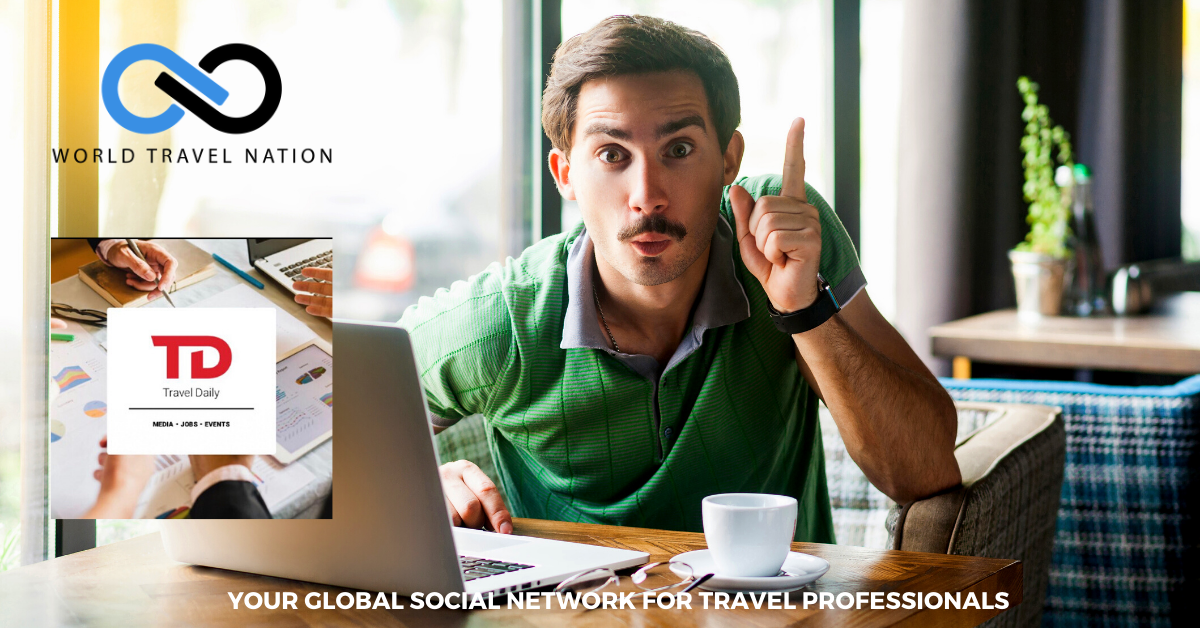 Travel Daily Media, the well-known news service in the global travel and tourism industry, has now started its World Travel Nation (WTN) RSS news feed.
Travel Daily has active 200,000 global subscribers and contributors in Asia, Europe, the USA, Middle East, China and India. Its audience is made up of travel professionals from across the industry with a focus on agencies, hospitality, aviation, cruise, MICE and technology.
WTN members get now all the exciting global travel and tourism industry news from the most influential B2B news resources for the travel industry in WTN news feed. The new online platform WTN – is online since June 2019. It bundles varied services and brings is all together on the online platform. Here, travel and tourism industry professionals from all over the world engage in direct B2B networking; find and maintain opportunities for collaboration.
With members from more than 100+ countries, it already has an extensive, global network of travel and tourism experts. The WTN online platform combines a host of tourism industry resources.
Travel industry professionals and industry partners connect and share their knowledge and experience on World Travel Nation. The online portal offers more than just a list of members and companies.
Registered members find exclusive industry discounts, travel deals and perks for professionals on World Travel Nation as well. The target group includes employees of all service providers in the tourism industry, such as travel agencies, tour operators, DMCs, hotels and online travel agencies.