Travel giving you the blues? Why 66% Americans find vacation planning during pandemic 'stressful'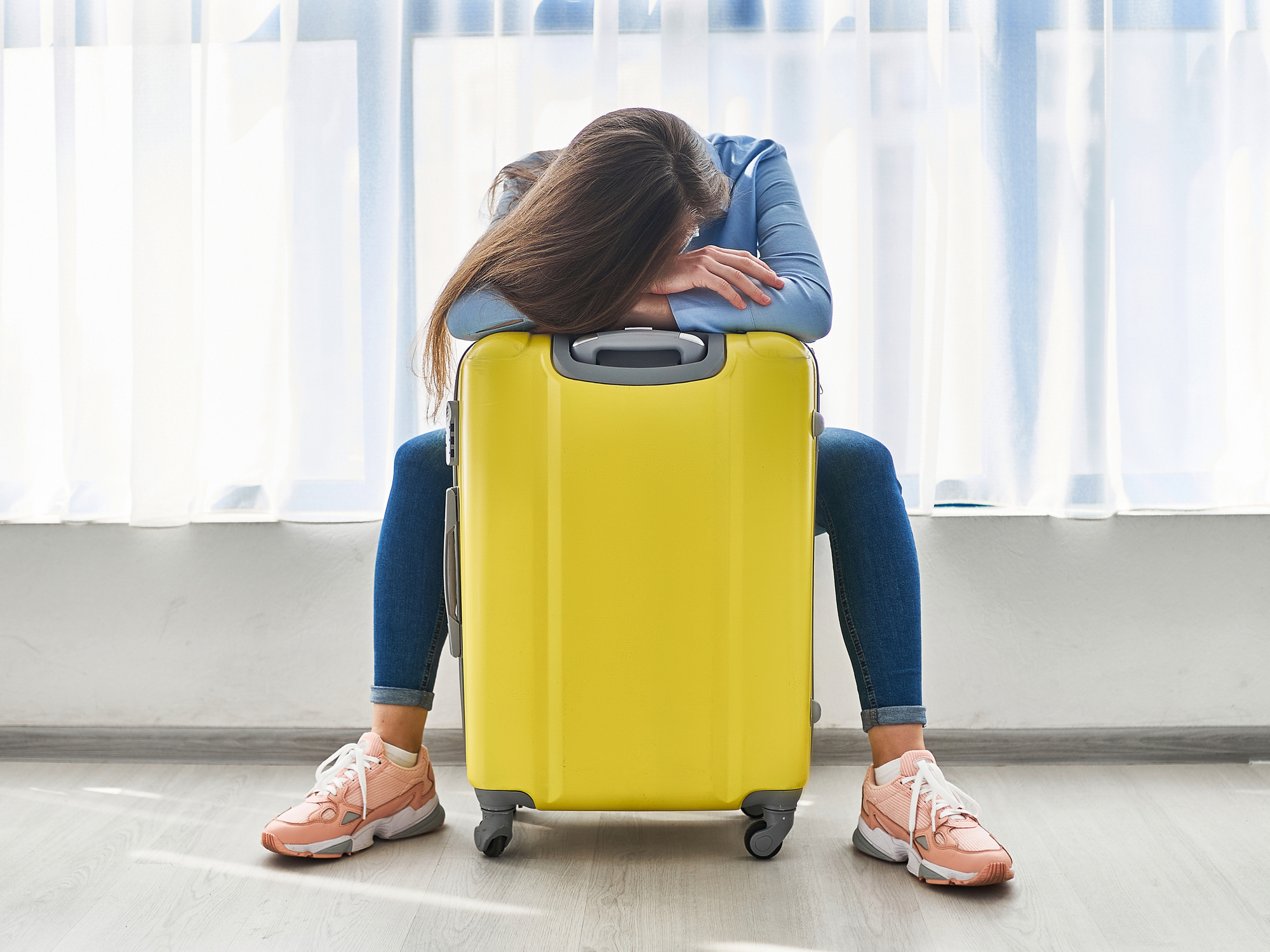 As the world prepares for more unpredictable challenges and changes in 2021, it's likely that people will continue to be anxious and nervous about how COVID-19 affects their lives. According to an October survey from the American Psychological Association, almost two in three people (65%) said the amount of uncertainty in our nation causes them stress.
What's more, the future of leisure activities – such as taking a vacation – remain unknown for a large number of people, not only in America but across the world. The planning and 'pre-trip' stages used to make us happy – a 2010 study found that it was during this time that people were at their happiest. Is it possible that Americans felt a similar joy planning in 2020?
Vacation planning website FloridaPanhandle.com surveyed 3,000 Americans about how they felt planning a vacation and what elements stressed them out the most last year.
The key survey findings:
66% said planning a vacation during the pandemic was stressful
29% admitted that it was very stressful
11% indicated that practicing COVID-19 safety precautions stressed them out the most about planning a vacation in 2020
Two-Thirds found planning vacation stressful
Since March 2020, when the COVID—19 pandemic was declared in the US, our travel plans — whether domestic or international — have been predominantly on hold. The concern from American travellers was clear as early as April when a Harris poll revealed that a mere 28 percent would be ready to fly within three months of a flattened COVID curve.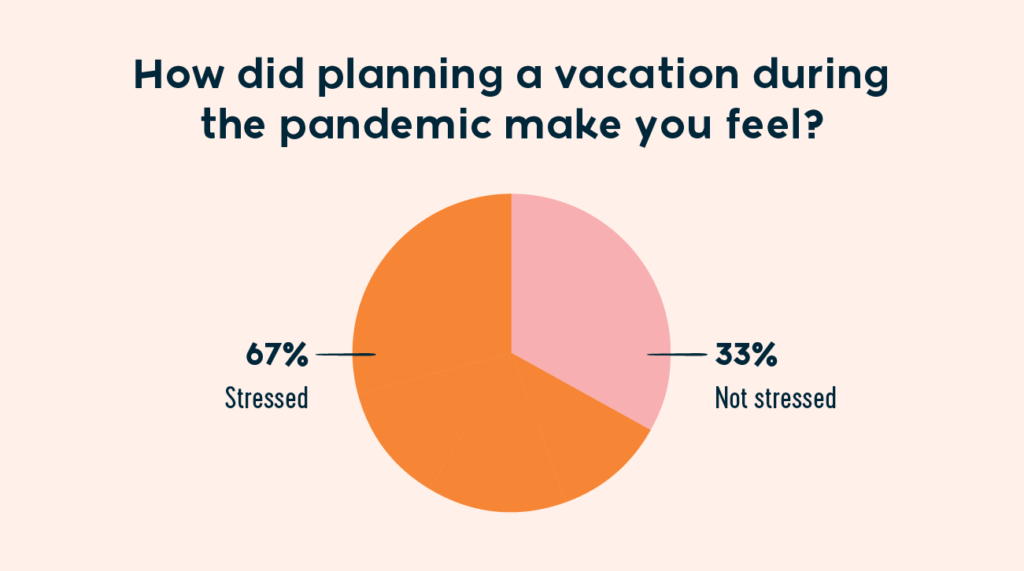 While it might be that Americans are out of practice — the survey also found that 38% of respondents didn't travel at all in 2020 — it appears that our inability to change our surroundings has us craving even the smallest parts of travel planning, like standing in the TSA line.
Practicing COVID-19 safety precautions top stress contributor
When you look at Google Trends for the search term 'COVID safety precautions', there are a number of peaks throughout 2020.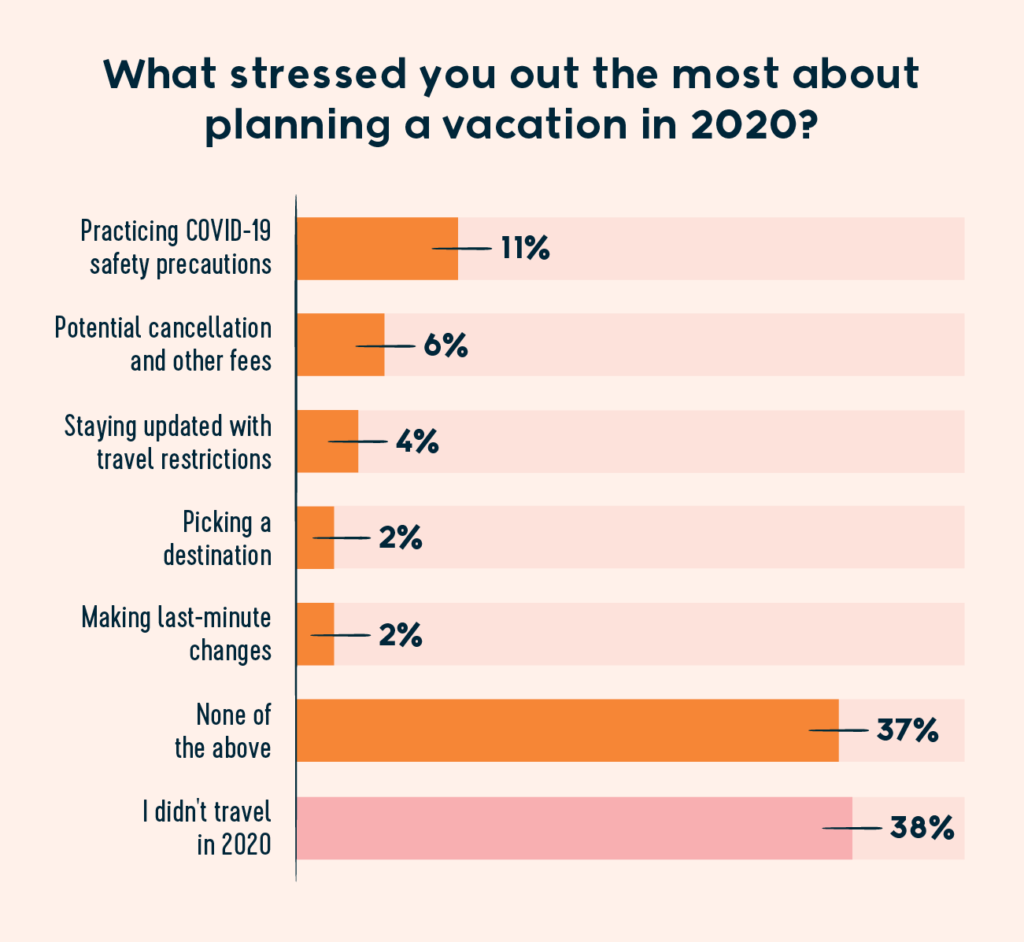 Although a noticeable spike occurred in July, the uplift in searches occurs pretty much every month, just like the developments, changes and challenges that caused a global ripple effect for millions. Is it any wonder that the idea of leaving our house makes us feel stressed?
This surge in searches for safety precautions aligns with how the survey respondents felt about planning for a vacation last year.