Travel partners defiant as Hilton follows Marriott in reducing group booking commissions
On the day Marriott's commission rate cut goes through, we look at the industry reaction as another hotel titan "diminishes the value of the role agents play"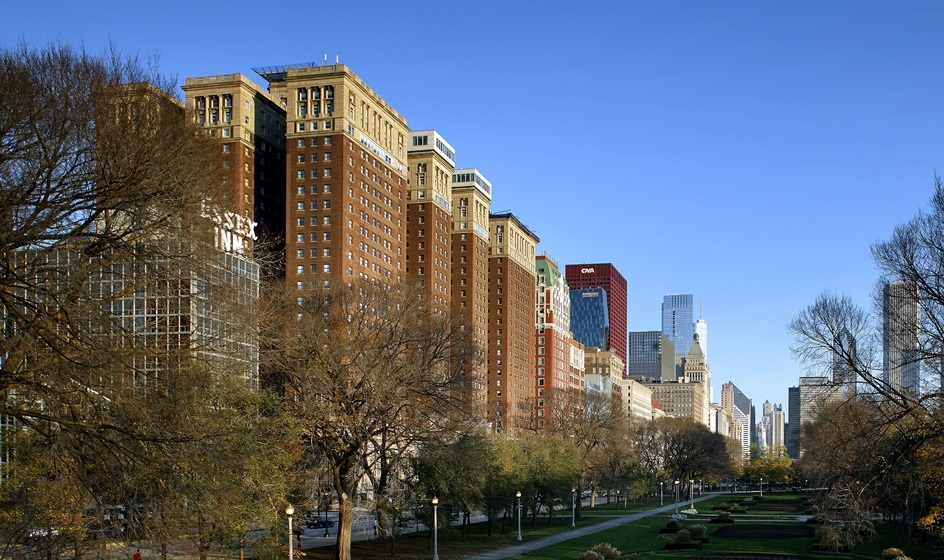 Agents' worst fears are being realised. Another hotel chain giant, Hilton Worldwide, has followed Marriott International's lead and slashed standard hotel group booking commissions from 10% to 7%. The new rate will come into full effect on 1 October in U.S. and Canada, but business booked by planners and agents before said date will still receive the standard 10% commission.
Senior vice president and commercial director of the Americas at Hilton Worldwide Danny Hughes released a statement saying: "At Hilton, we recognize the important and integral role group intermediaries play in our meetings and events business, and we are proud to partner with a wide network of travel professionals to create meaningful experiences for our guests."
"At the same time, we also have to balance the needs of all parties, and we therefore continually review our sales and distribution strategies to ensure we are offering the best value for our customers, hotels, and owners. This change, whilst easing operations costs associated with group revenue, will allow our owners, over time, to make further investment in products and offerings that enhance the guest experience," he continued.
Hilton is the second-largest U.S. hotel company by revenue after Marriott. Hilton currently owns, manages, or franchises 4,552 hotels in North America; Marriott has around 4,800. As many predicted, it is only a matter of time that hotels will follow the example of Marriott in reducing the commissions for meeting professionals and travel agents. Smaller hotels and hotel chains are denying that they will reduce group commissions. Some companies even claimed that there will be an increase in commissions up to 12%. However, nothing is set in stone.
Where Marriott leads, others follow
In January, Marriott International announced that it will reduce commissions on group bookings to 7% from the standard rate of 10% starting 31 March – today –  for its hotels in U.S. and Canada. Contracts already signed will still receive the 10% commission.
The move came after Marriott acquired Starwood Hotels & Resorts in 2016. Following the merger, many predicted that the two giants will make use of its market power. Last year, Marriott started lowered commissions paid to online travel agencies. According to a letter sent to partners, "Marriott's group distribution costs are growing faster than our group revenue; these costs are limiting our ability to invest in meeting products, experiences, and innovation.
Changing economics in this segment, plus these growing costs, required us to re-evaluate our intermediary compensation model. We are introducing a new strategy that will result in a more sustainable way of partnering with intermediaries."
Both Marriott and Hilton blamed rising group distribution costs, while profits are dwindling. Moreover, the hotel giants claimed that the costs are preventing them to invest in other areas that enhance the guests's experience. Therefore, the only solution is to cut the commission of partners.
Anger and defiance
Travel agents are upset with the news as group hotel bookings have become an important source of revenue for them after airline commissions were abolished and cruise lines made an effort to make parts of cruise fare non-commissionable. Travel agents feared that the decision of the two biggest hotels will cause a ripple effect onto other hotels.
Following Marriott's announcement, president and CEO of the American Society of Travel Agents Zane Kerby made
a statement saying: "While we are in the process of assessing the impact of Marriott's announcement on our members' businesses, we are disappointed in the signal that a cut of this magnitude sends to the broader agency community.
"In our view, a 30% cut in intermediary compensation diminishes the value of the role agents play in this complex and ever-changing industry. We plan to discuss this change with Marriott, our agency, and consortia members and other stakeholders with an eye toward ensuring positive business outcomes for all involved."
Small travel agent companies and meetings professionals are the ones most affected by the news. Cutting commissions is Marriott and Hilton's easy way to increase profit, but some experts are saying that this could have pitfalls.
According to Kalibri Labs, group bookings bring about $30 billion in business revenue in U.S. Companies that sell large amounts of travel usually get better deals on commissions from airlines and hotel chains. Smaller commissions from Marriott and Hilton leave companies no choice but to seek other hotels or hotel chains.