Travel tech this week: New start-ups and groundbreaking updates
This week, we saw new start-ups launch worldwide KIWIride, SensorFlow, and Bounce. Zudu cooked up digital strategies while Egencia updated its platform to enhance customer experiences, business value and employee care.
KIWIride launches in Dubai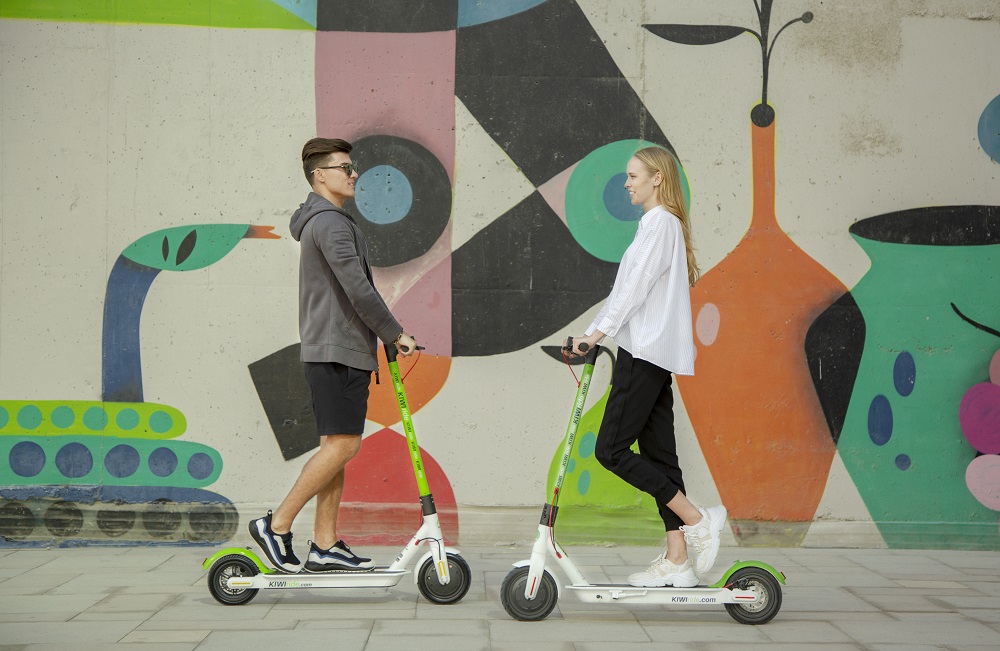 KIWIride – named after the quick, agile and compact bird of the same name – will launch in Dubai this month, bringing 600 e-scooters to the streets of Dubai. The e-scooters, designed for the hotter climes of the region, are available at the tap of an app to UAE residents and visitors alike.
KIWIride aims to help communities gain access to environmentally friendly, affordable mobility solutions and reduce the dependence on automobiles for short distance transportation. KIWIride makes short trips fun while reducing users' carbon footprint.
KIWIride scooters have been designed and produced specially for the Middle East. They work perfectly in extreme weather conditions to ensure users get a smooth ride no matter what the temperature is outside. It is ideal for short distance travel.
Download the app to unlock the scooter. Riders must be above 14 years old.
Zudu X Discovery Point to attract Chinese visitors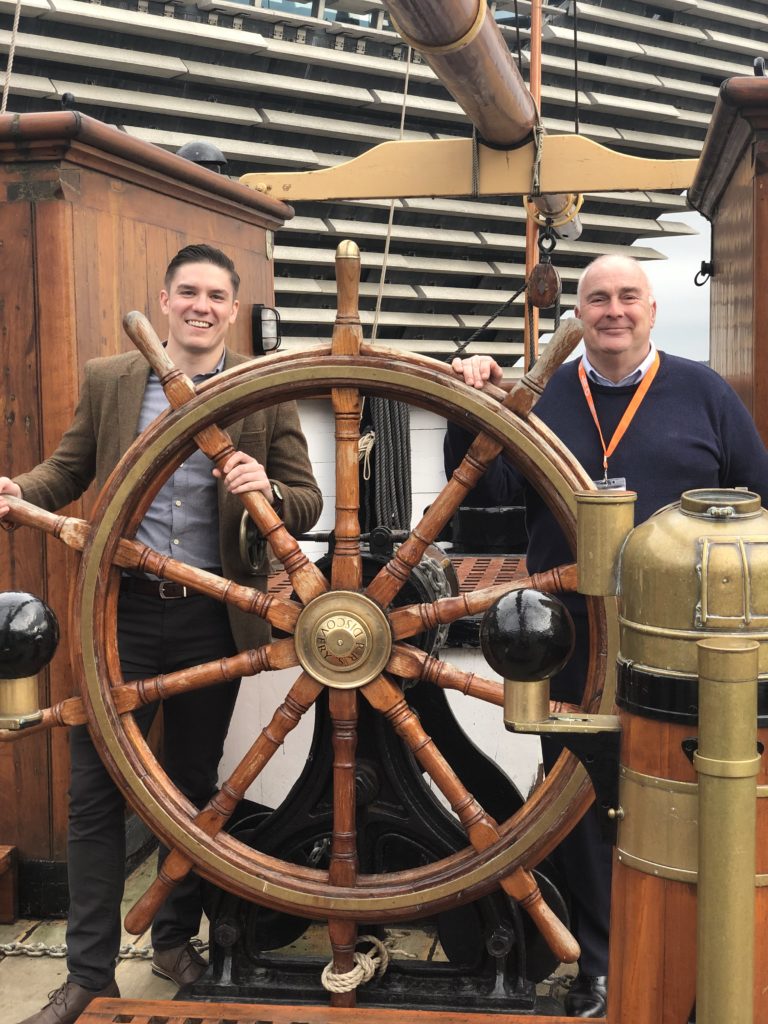 Zudu, a Scottish company focusing on digital strategies, is working closely with Dundee Heritage Trust that manages Discovery Point and Verdant Works to make it more appealing and accessible to the ever-increasing numbers of Chinese tourists.
Zudu has created a unique digital marketing initiative for Discovery Point which can also help other Scottish and UK visitor attractions, hotels and restaurants to harness the power of Chinese digital platforms in the UK.
Zudu's managing director James Buchan explained: "The Chinese digital landscape is completely different to that of the UK. More than half the population – up to 900 million people – use WeChat, the most popular social app in the country.
"They don't use Google, Facebook, Twitter or Instagram, and they don't switch to these platforms when they visit countries in the West where their use is widespread.
"They regard WeChat as the 'app for everything'. It contains functionality such as chat, news, games, video calling, ecommerce, shopping and electronic payment service. If business people in the UK want to interact with Chinese customers, they will have to do it through WeChat."
Following an onsite and digital audit of Discovery Point, Zudu is conducting a comprehensive marketing strategy aimed at increasing digital presence, promoting the venue, and improving the customer experience of Chinese visitors to the important Scottish attraction. One of the primary outputs is a Discovery Point WeChat public platform which can be used as a marketing tool and an interactive digital tour guide for Chinese visitors.
The digital tour guide can be easily accessed through the simple scanning of a QR code, something that has revolutionised shopping and many other transactions in China. The guide allows visitors to access translated information throughout the exhibition. It will also be used in the hospitality facilities where, with a quick scan of a QR code, the Chinese visitor will be taken directly to a translated menu.
Mr Buchan said: "The digital tour guide is just the first phase. We will use Key Opinion Leaders based in the UK to tap into the UK-based Chinese population to market the attraction through articles and event promotion."
Zudu is working with attractions, hotels, restaurants and tour operators across Scotland to help them tap into the Chinese visitor market.
Egencia breakthrough platform updates
Egencia has announced three groundbreaking, customer-centric features on its global business travel platform, designed to enhance customer experiences, business value and employee care.
Egencia launched Hotel Conversations, an industry-first feature that enables seamless, two-way communication between business travellers and their hotel at the touch of a finger. Business travellers now have the flexibility to ask questions, confirm details, and share updated travel plans at any step of their journey through the Egencia app.
For instance, a business traveller can now easily request a late check-in in real time when a flight is delayed or even specify pillow type to make their stay more comfortable. Hoteliers can proactively contact their guests, sending a warm welcome message or offer additional services such as treatments ahead of arrival, enabling them to enhance the customer experience before they have stepped into the lobby.
Advancing travel programs for both the business and the business traveller is Egencia Air and Hotel packages – another industry first made possible by the unique capabilities of Expedia Group and its relationship with hoteliers. By selecting a packaged air and hotel deal, companies benefit from a lower overall trip cost whilst business travellers unlock access to more top-rated hotels that may otherwise be out of policy. Once business travellers book their flight, they will see recommended special rate hotels available to book immediately or within 10 days.
With duty of care front of mind for all companies, travel managers already rely on Egencia Traveler Tracker to instantly see where their employees are in the world and support travellers during unforeseen situations. Now the latest update includes the option to search a larger geographic area through region search. With this new feature, travel managers can simply draw a circle or square over the online map to see if any of their employees are in an area showing a deep freeze or cold wave for example.
Smart hotels across SEA
Singapore-based smart energy management startup SensorFlow has announced that it has secured a further USD 2.7 million of Series A funding to accelerate its regional growth and achieve its mission to make Asian hotels smart and energy efficient.
The company's performance-enhancing solutions deliver up to 30% in energy savings and up to 40% reduction in maintenance costs. The funds raised will boost SensorFlow's rapidly expanding operations enabling the company to meet the needs of a growing customer base of major hotel chains in Singapore, Indonesia and Hong Kong. It will also help drive the company's entry into new markets including Malaysia, Thailand, Vietnam, Cambodia and the Philippines which will bring the company closer to its goal of 800,000 smart hotel rooms by 2022.
The new funding is led by private investor Pierre Lorinet followed by Playfair Capital, Cocoon Capital, Entrepreneur First, 2be.lu Investments, Aurum Land and Insitu Asia Holdings. This brings the total funds raised to date to USD 3.5 million. Last year's initial seed funding was led by Cocoon Capital and followed by SG Innovate and SparkLabs under the Entrepreneur First accelerator programme.
According to the International Energy Agency, Southeast Asia's energy demand is expected to grow by nearly 60% by 2040. With the building sector accounting for approximately 25% of Asia's overall energy consumption, there is great potential for solutions that can create more sustainable energy consumption.
Gain freedom with Bounce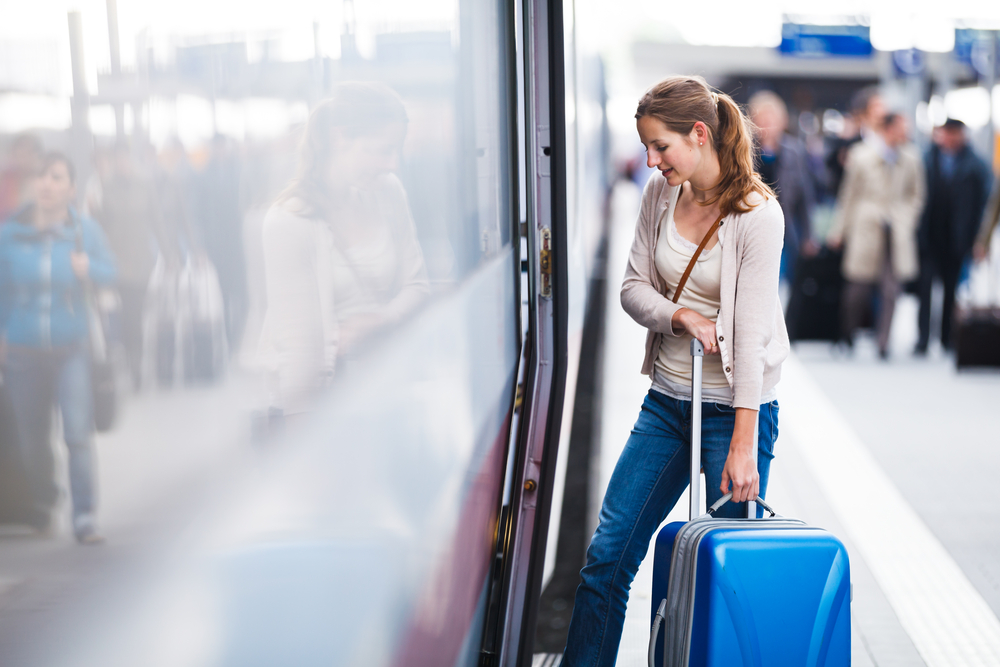 Bounce is a new startup that provides on-demand bag and luggage storage by partnering with local businesses in major cities across the U.S. Bounce was created so that people can have the freedom to experience the city without the weight of their things holding them down and dictating their plans.
Whether you're a local who doesn't want to carry your briefcase or gym bag on a night out or a tourist who wants to maximise time in the city before a late-night flight, Bounce is a safe, convenient, and affordable solution for anyone who wants to explore the city and live life lightly. Bounce app is now available for download on the App Store and Google Play.