Travel tech this week: New partnerships for friendlier travel
This week, we saw several companies inked agreements to make it easier for travellers to avail a service. Chinese tech giant Ctrip signed two partnerships with Amadeus and Millenium Hotels and Resorts to provide seamless services to Chinese travellers. Here are the travel tech stories this week:
KAYAK X Value Alliance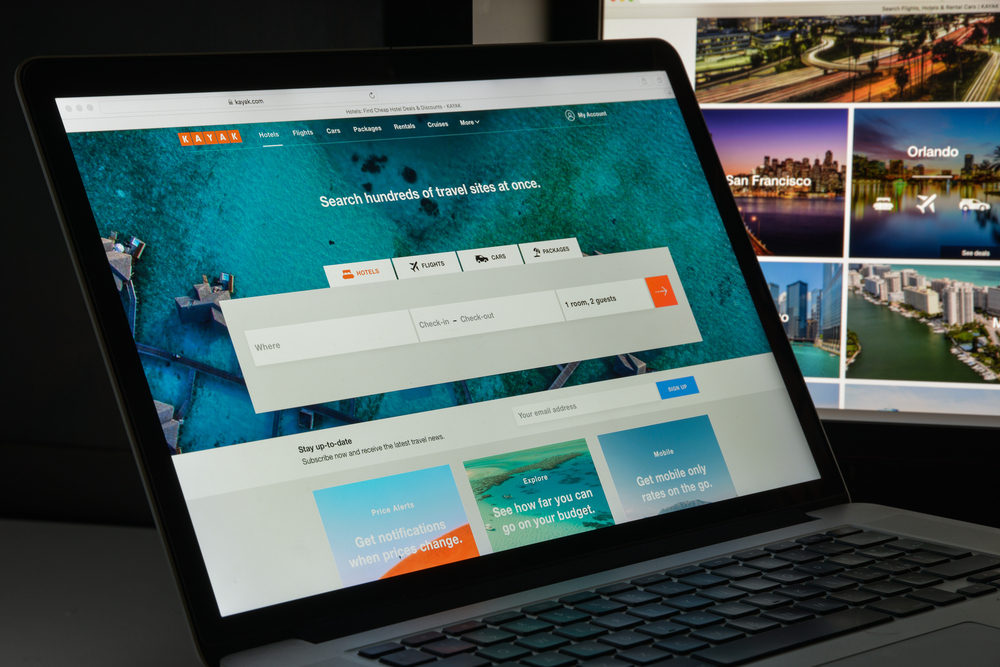 KAYAK partnered with Value Alliance to provide more seamless connectivity for travellers headed to Asian destinations. Through the new partnership, KAYAK will now be one of Value Alliance's metasearch partners, allowing travellers to find greater cross-airline flight options, view more cost friendly airfares on KAYAK, and book for multi-city flights to top and trending destinations in the Asia Pacific region.
Value Alliance comprises seven leading Asia Pacific low-cost airlines, and is also the first airline alliance that enables cross-airline booking for connecting flights and ancillary products offered by its member airlines.
Amadeus, Ctrip make it easier to buy Spanish rail tickets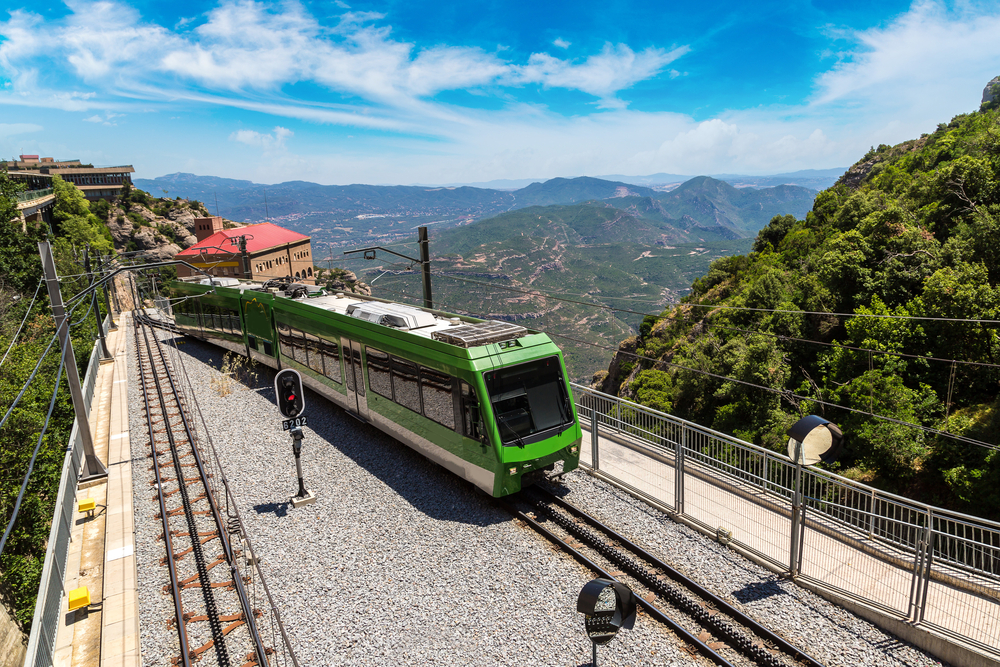 Spain aims to attract one million Chinese tourists by 2020. Therefore, it is essential to offer them the best travel options in an accessible and convenient way.
Amadeus' new distribution agreement with Ctrip will allow around 90 million registered monthly active users globally of the Ctrip suite of brands easy access to tickets from Renfe, the national Spanish rail operator. Through this partnership, Ctrip customers from anywhere in the world will be able to book and pay for Spanish rail tickets in their own language and currency.
Rail routes will be available first across the Ctrip Group, which includes Ctrip.com and Qunar for Chinese customers and Trip.com for overseas customers. Following this launch, Ctrip plans to make Renfe's offer available on mobile, through the new Ctrip application TrainPal. It will enable travellers to search for train fares on the go using its smart search engine and will provide simplified bookings and secure payments, as well as discounted fares.
Amy Wei, CEO of Ctrip International Train Ticketing, said: "Our partnership with Amadeus is integral to our expansion strategy for rail. We already provide tickets for train routes in China as well as in other overseas markets. With the help of Amadeus, we are able to offer our customers even more rail options. This means our customers can fulfil all their European travel needs without ever having to leave the Ctrip network which they know and trust."
Kiwi.com debuts new AR app feature
Kiwi.com has launched a new in-app feature that uses augmented reality technology to measure cabin baggage without needing to be at the airport. The new feature will be available for all Android and iOS devices that enable customers to measure the dimensions of their cabin baggage using the latest in AR technology.
The new function pairs with flights booked through Kiwi.com and curates bespoke cabin bag dimension requirements (LxWxH) for the specific airline the ticket is booked with. The application uses the devices' camera to generate a virtual box around the baggage and the dimensions are measured from this.
The Kiwi.com application continues to incorporate innovations that improve the lives of its users. The multimodal capabilities allow users to search for trips by plane, train or bus and the NOMAD feature enables exploration of trips with several destinations.
The tool also uses geolocation to share tourist information about nearby attractions across all destinations. In addition to this, the possibility of exploring nearby airports and see the services they offer (free Wi-Fi, restaurants) and transport links are also accessible through the application.
Alison Couper of Kiwi.com said: "It's a really efficient new function to the app which I think all Kiwi.com customers will find helpful. Travelling can be a stressful experience and it's important for the modern traveller to be in the know. This is the first of many updates we plan to roll out in 2019. We're really looking forward to hearing what everyone thinks of it".
'Zappier-like' marketplace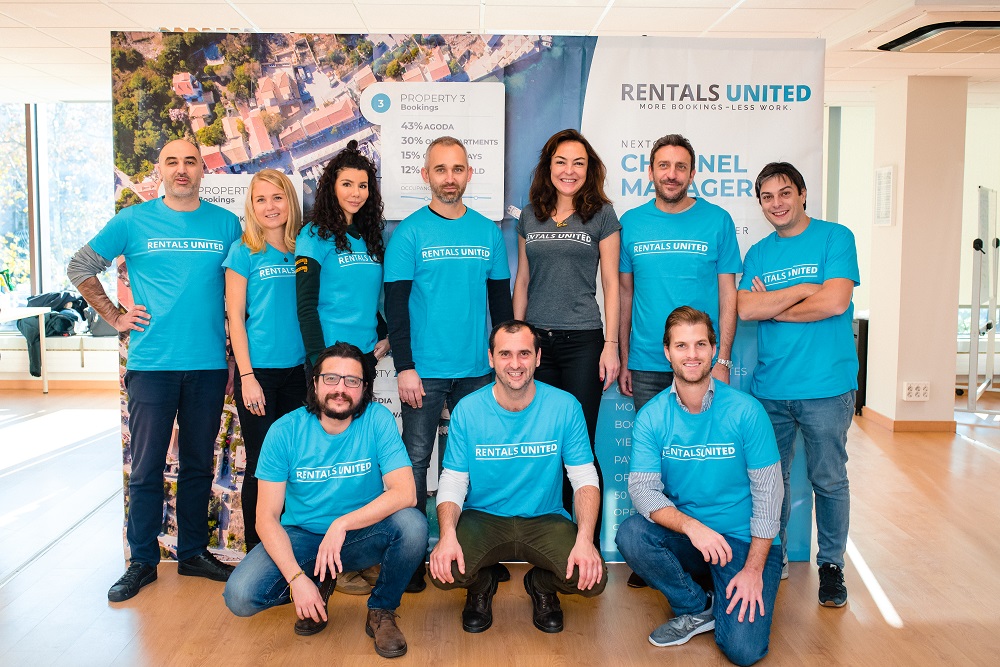 Rentals United, the cloud-based channel manager and technology solution for the short-term rental industry, has announced a partnership with PriceLabs, a leading dynamic pricing and yield management software provider focused on the private accommodation space.
Rentals United currently handles over 250,000 listings that are connected to 60+ leading and niche listing sites globally. This new partnership with PriceLabs will ensure that Rentals United customers can take advantage of real-time market data in an automated way.
This latest integration builds on Rentals United's goal to develop a 'Zappier-like' marketplace of connections to support the growing breed of 'tech-enabled' property managers that are increasingly using automation in order to grow their businesses.
Anurag Verma, co-founder of Chicago-based PriceLabs said: "Through our integration with Rentals United, property managers will be able to use our data-driven pricing and dynamic minimum stay approach to maximize revenue. We take into account demand and supply trends – including seasons and events – around each property, but also provide managers with a wide array of customization options to make sure they can implement and automate strategies that work the best for their portfolio."
Chinese Friendly Hotels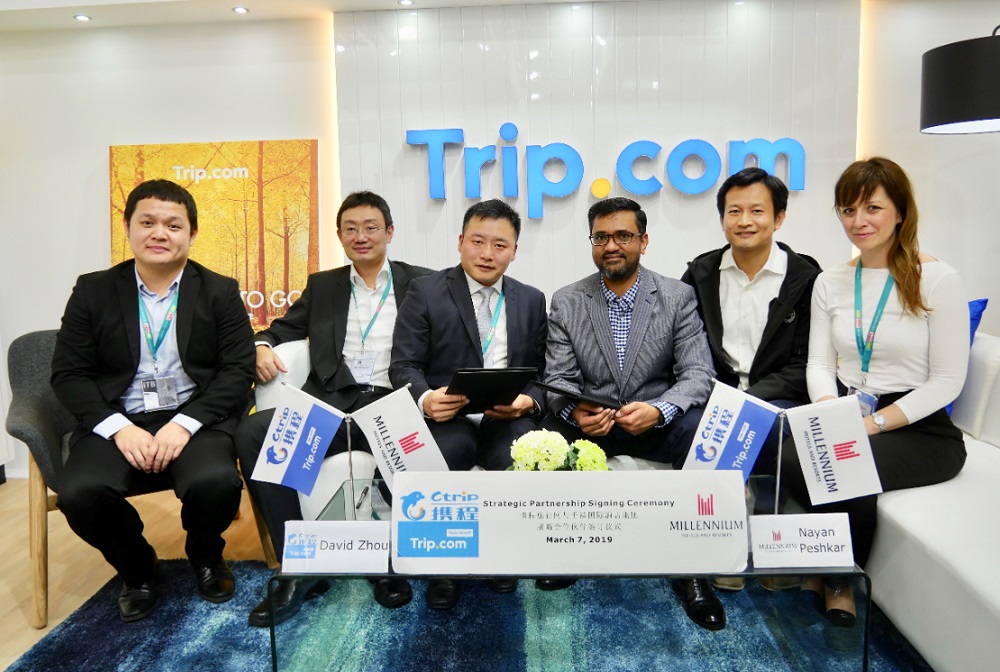 Ctrip.com International, Ltd. has signed an agreement with upscale global hoteliers Millennium Hotels and Resorts (MHR) to develop a global distribution strategy promoting MHR properties to Ctrip's 300 million customer base.
It marks the start of an alliance enabling Ctrip to offer MHR's iconic portfolio of hotels in the USA, Europe, the Middle East, Asia and Australasia to its China-based business and leisure travel clients. Through the aegis of a strategic collaboration agreement, MHR will partner with Ctrip's membership program, which will certify its properties as "Chinese Friendly Hotels" and enable them to benefit from Ctrip's influential ranking system. MHR and Ctrip will also work towards customer initiatives such as the launching of a flagship store on Ctrip's digital platforms, joint marketing campaigns as well as knowledge sharing and cross-exposure programmes for team members.
David Zhou of Ctrip said, "We are so grateful to be enhancing our relationship with MHR. Chinese outbound tourists reached nearly 150 million in 2018, and the growth for this year remains strong. By signing this China-focused distribution agreement with MHR, we are continuing to offer 300 million members the best hotel experience worldwide whilst enhancing MHR's presence and boosting new business opportunities for them in the China Market."