Latest travel tech: Hotelchamp's Autopilot, B Infinite loyalty program, and more
It has been an interesting week in travel with Hotelchamp putting direct bookings on autopilot and well-known brand Best Western's new website for hotel developers and owners.
Here are the top five developments in the travel tech sector this week:
Best Western Hotels & Resorts debuts new website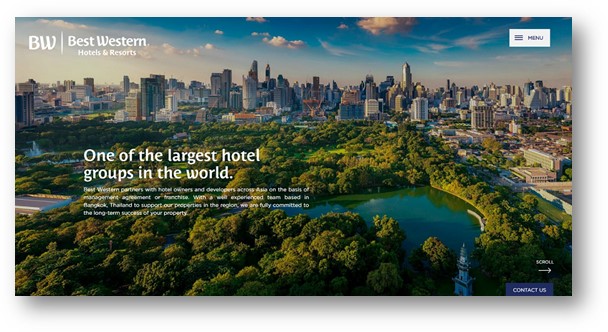 Best Western Hotels & Resorts has launched a new website that is dedicated to hotel developers and owners, offering complete source of content for any company or individual looking to harness the power of Best Western's global brands to enhance the value and performance of their property.
The website offers information to all existing, new and potential development partners and includes an interactive map that allows users to visualize the company's existing portfolio of hotels and resorts in Asia, and an overview of the brand's regional pipeline of properties.
Wirecard X Berjaya to extend B Infinite in APAC
Wirecard, the global innovation leader in digital financial technology, and Berjaya, one of Malaysia's largest retail conglomerates with a wide range of interests across various business sectors, have today announced that they are expanding their cooperation in the Asia-Pacific region with the first, cross-border loyalty program— B Infinite. A proven success of the two parties' collaboration that was initiated in 2016, the B Infinite loyalty program will debut in Singapore this week. The Philippines will follow suit in early Q2 2019.
The B Infinite loyalty program gives users the ability to earn and pay with loyalty points, view latest local partners' flash deals, perform card payments via Masterpass card-on-file functionality and enjoy the convenience of in-app purchase and redemption. There are close to 250,000 B Infinite mobile app users to-date.
Alternative Airlines now accepts Amazon Pay
Flight search website Alternative Airlines is now accepting Amazon Pay as a new payment option. This means customers can simply enter their Amazon account login details rather than re-entering their card and address details to pay for flights. This results in a swift and smooth payment process with a reputable company that customers will recognise and trust with their purchases.
Alternative Airlines currently has over 20 ways to pay, including PayPal, Alipay, Apple Pay, Google Pay, Visa Checkout and now Amazon Pay, in addition to more unusual and region-specific methods such as M-Pesa, Airtel, Sofort and Tigo.
Nytec presents largest IoT-based guest experience platform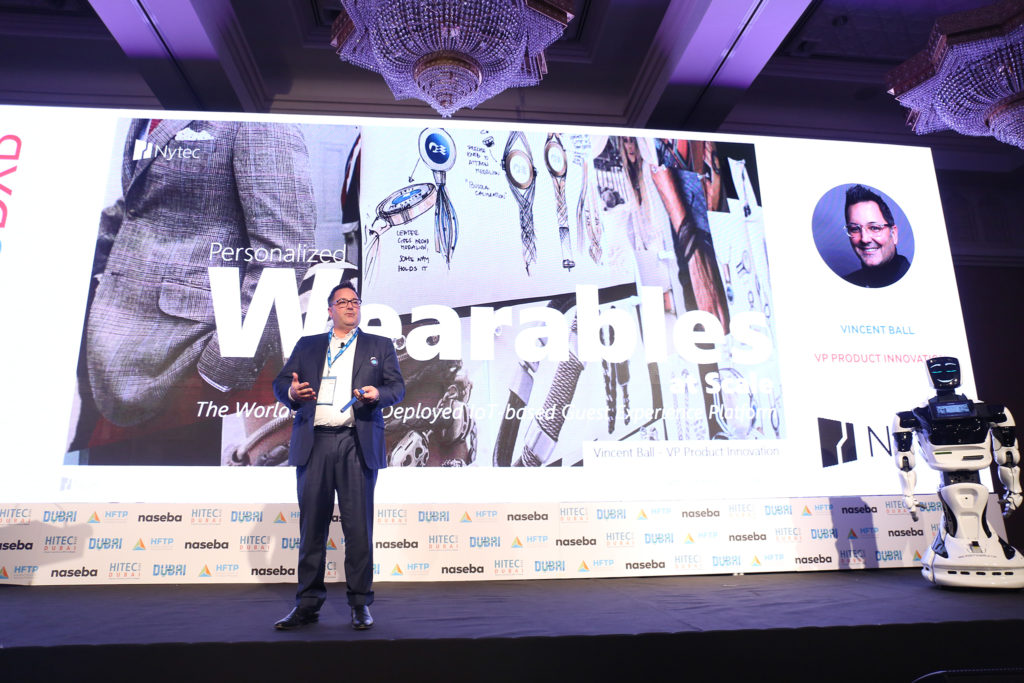 Nytec presented the largest deployed IoT-based guest experience platform created for Carnival Cruise Line at HITEC Dubai, which aims to enhance the overall Carnival cruise experience and profitability by developing a portfolio of attractive and desirable accessories that will hold the cruise Medallion, while serving as a form of personal expression for each passenger both on ship and post cruise.
Hotelchamp's direct bookings on autopilot
Hotelchamp today introduced 'Autopilot' – a new technology set to revolutionise how hotels think about their online guest experience. Using years of data and hundreds of millions of A/B test impressions on what exactly convinces guests to book direct. Autopilot applies this knowledge against a range of factors; including real-time data from a hotel's website, GDPR-compliant visitor insights and behaviour, and best practices from amongst Hotelchamp's thousands of hotels. Whilst this may sound complicated, all the hotelier needs to do to activate Autopilot is literally flick a single switch.