Travel tech this week: Free food on trains when you book with EaseMyTrip
Eating while riding a train is a unique experience that one should not miss out on. In order to elevate customers' experience, EaseMyTrip is offering free food when users book. Meanwhile, Amadeus held hands with Thailand's Digital Economy Promotion Agency (depa) and the Pacific Asia Travel Association (PATA) to future-proof Thailand's tourism industry.
Below are the top travel tech stories this week.
Free food!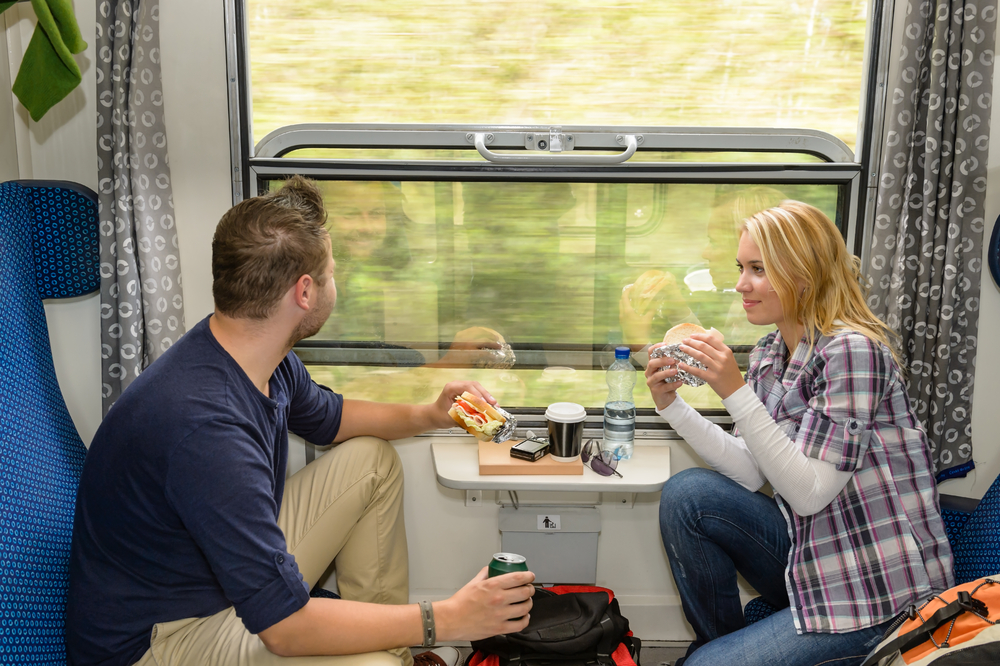 EaseMyTrip allows rail passengers to enjoy free food during their train journeys. Now customers booking train tickets through different modes from EaseMyTrip will be eligible to avail a food thali from RelFood without paying anything extra.
When a customer books their train ticket from EaseMyTrip, they will get an email on their registered email address with a coupon code. He/she can then use this code to order food from RelFood Website following which delicious food will be delivered at the customers' seat.
Commenting upon this development, Rikant Pitti, COO and co-founder, EaseMyTrip, said: "We always look forward to opportunities that can provide convenience to our customers.  Food is an essential part of any journey. Tiresome long journeys become easier when you have the company of good food. By joining hands with RelFood, we would now be able to offer fresh-delish food for free to our IRCTC customers. We believe it to be a great game-changer for the rail passengers offering them good quality scrumptious food."
Talking about this alliance, Abilash Marupilla, CEO of RelFood, said: "We are extremely happy and proud of this association as it brings together two like-minded partners of IRCTC which are dedicated to redefining the travel experiences for customers by bringing ease for them."
Roiback X Book on Google
Roiback is the first tech company from Spain being directly integrated into Book on Google, the tech company solution that allows to book hotels rooms without having to leave the searcher. This agreement aims to benefit Roiback's clients by providing a higher conversion rate and a lower acquisition cost.
One advantage of Book on Google is that it removes friction in the conversion process, particularly on mobile, by allowing users to book a room on a Google-hosted site, avoiding losing clients who tended to leave the reservation when they were directed to other websites from different OTAs or from the hotel. With this function, Google improves the user experience and the conversion, thereby also increasing the hotel's profitability.
Book on Google is available in Spain, the United States, Australia, New Zealand, United Kingdom, Ireland, Germany, Austria, Belgium, Canada, Denmark, France, Italy, the Netherlands, Norway, Sweden and Poland.
"In the last year, the sales generated from the metasearch engines have been multiplied by five and, in particular, Google Hotel Ads has tripled its traffic and it is present in more than the 40% of the traffic from the hotels in Google. In the end, what is important is the hotel's profitability and, if Book on Google allows you to increase your conversion and to low the distribution cost, certainly, we must be there," Rebeca González, managing director of Roiback, has explained.
Future-proofing Thailand's tourism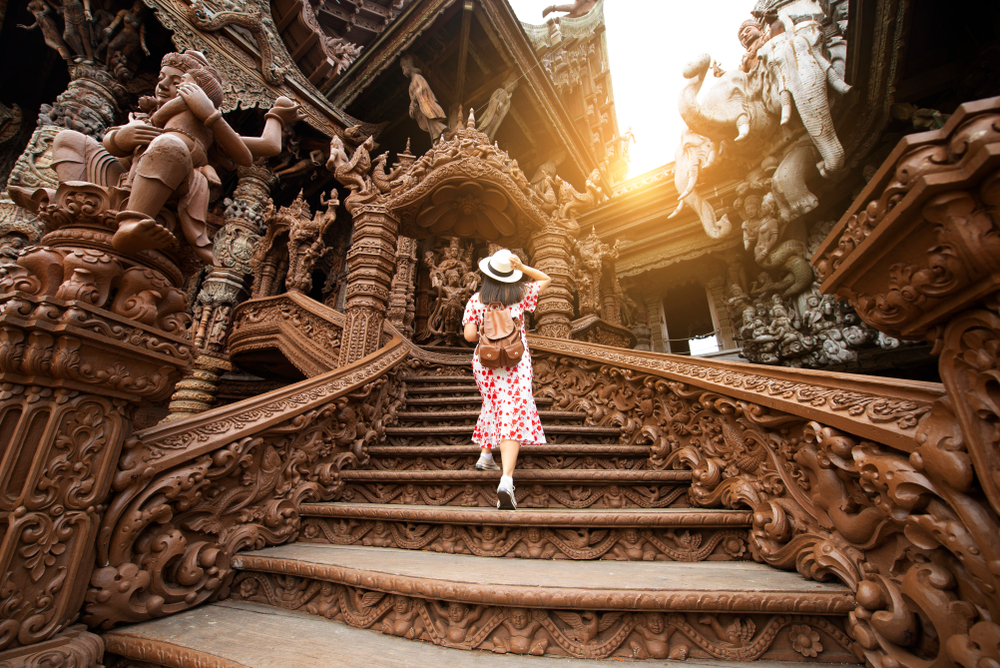 Amadeus has released a new report – 'Thailand Towards 2030: Future of Travel & Tourism' – in partnership with Thailand's Digital Economy Promotion Agency (depa) and the Pacific Asia Travel Association (PATA).
Thailand's airports are approaching capacity and popular destinations are starting to show the impact of overtourism, both of which could limit the rate of future tourism growth if not urgently addressed. To sustain growth, Thailand must invest in a central strategy to make its travel and tourism infrastructure 'smarter' in the next decade.
To help with this, the report has identified four key areas the country should prioritize: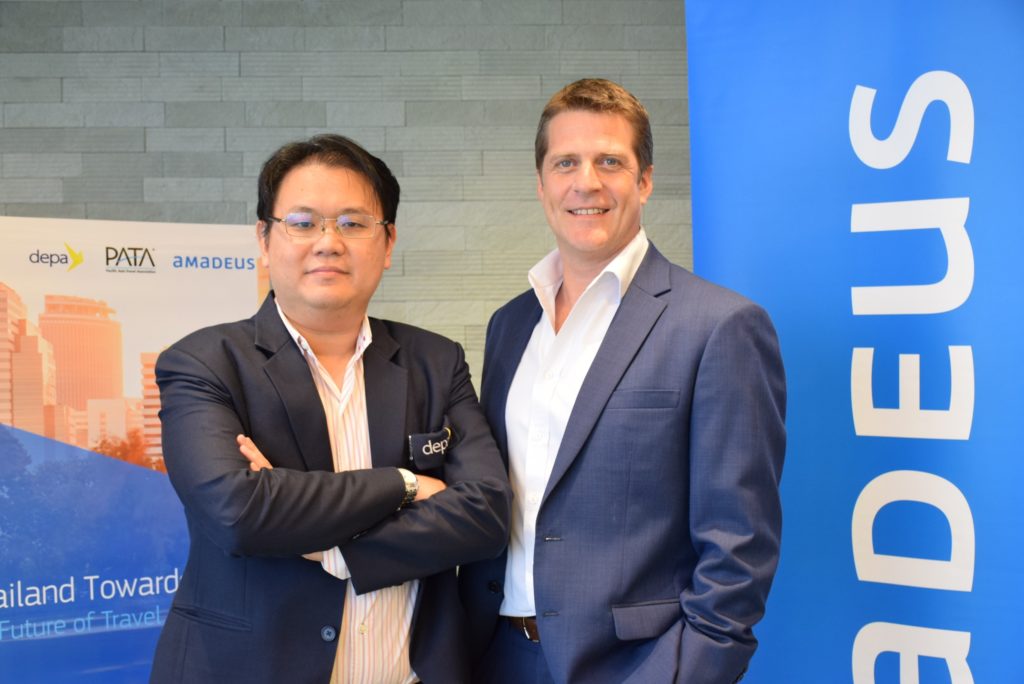 Increasing airport capacity: In addition to the physical expansion, airports should adopt smart technologies such as self-serve check-in kiosks and automated bag-drops
Improving inter-modal air-to-city links: Destinations should develop direct airport-to-conference centre rail connections, and dovetail rail and air schedules with typical conference start and finish times
Scaling up public-private partnerships to improve the efficiency of inner-city transport networks:  A current challenge is that Thailand's public sector doesn't currently know which companies to partner with, while private firms often don't know how to engage the public sector. Engaging third-party advisers could be the solution to bringing these key players together
Reducing overtourism: More action needs to be taken to protect the country's tourist hot spots from the risks of overtourism. The industry could look to provide tourism boards, local authorities and hospitality businesses access to accurate data for real-time analysis and predictive modelling to manage tourism
Amadeus, depa and PATA agree that giving tourism boards, local authorities and hospitality businesses access to accurate data for real-time analysis and predictive modelling will be integral to managing tourism in a more sustainable way in the future but, like smart mobility, this is still in its infancy in Thailand too.
"The data exists, but Thailand's tourism industry isn't quite there yet in using it effectively to manage peak periods. Education on how to interpret and use the data will be just as important as access. Done well, the potential is for the data to be used not only to control tourist numbers, but also to inform everything from ticket prices to infrastructure investments and long-term tourism policies," said PATA's Dr Mario Hardy.
Wirecard X OYO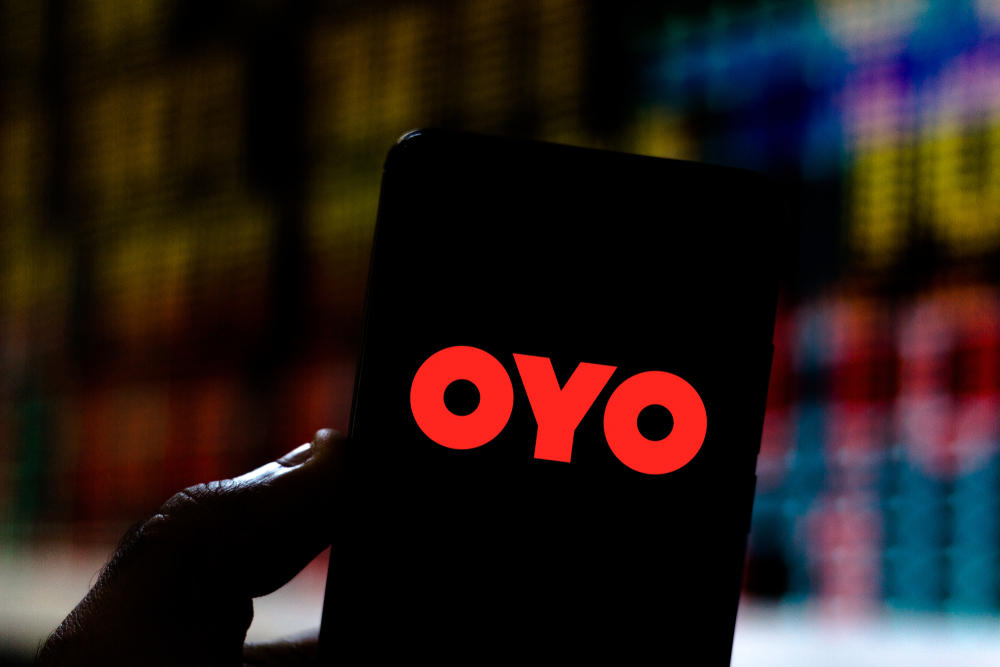 Wirecard and OYO have announced that they are exploring collaboration opportunities to provide a suite of financial services to make payments for OYO hotels and home bookings seamless and hassle-free across several regions in the world, notably, South-East Asia, Europe, UK and the USA. OYO is a constituent of the SoftBank Vision Fund which facilitated the introduction to Wirecard.
As part of the collaboration, Wirecard will look to enable OYO with a wide range of digital financial commerce-related services including payment acceptance and issuance for OYO's booking services – online, mobile and point-of-sale (POS) –as well as enabling it to leverage Wirecard's banking-as-a-platform capabilities that include lending and loyalty to ensure guests booking an OYO hotel have a hassle-free payment experience.
"We are very excited to explore working with Wirecard – not only because of the all-encompassing scope of the company's set of financial service offerings but also because of its international financial payments expertise. By easing the booking experience for our customers around the world and helping create value-added offerings, Wirecard can help us come closer to our goal of becoming the most preferred and trusted hospitality brand in the world," said Maninder Gulati, chief strategy officer (Global), OYO.
For more travel tech stories, click here.
Send us your pitches and press releases at tech@traveldilymedia.com.