Travel tech this week: From adrenaline junkie's dream to packing calculator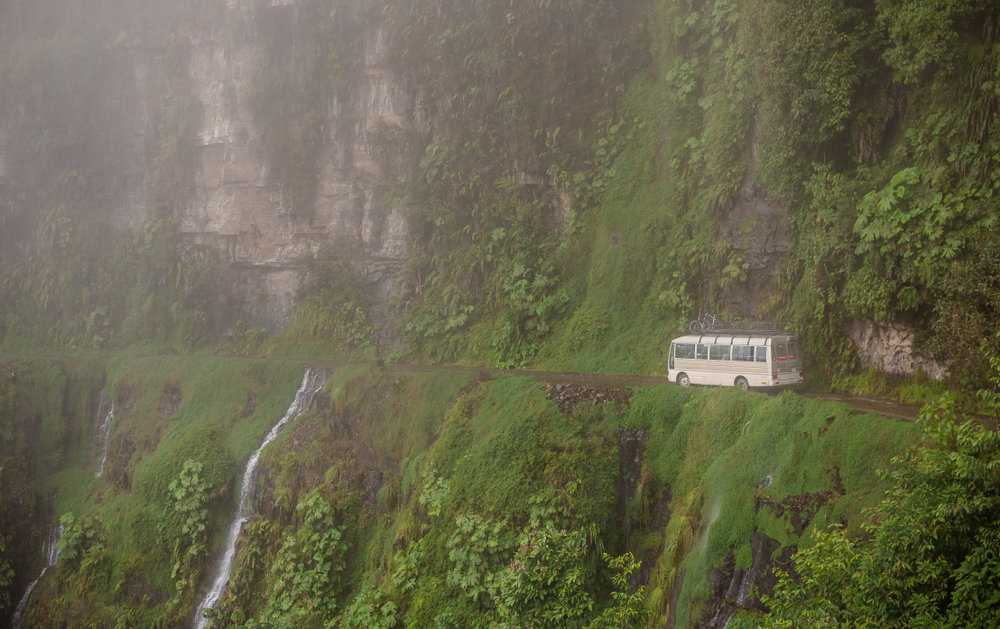 This week, we saw technological improvements in aviation and financial sectors. How great is it that you can calculate how heavy your carry-on is or travel the world's most dangerous road at the comfort of your couch?
Here are the travel tech stories for this week:
No more excess baggage
Here is a way you can avoid the unexpected fee for excess baggage. Wayfairer debuts the brand new Holiday Packing Calculator tool, which allows you to find out exactly how much your suitcase will weigh before you even start packing, never mind heading to the airport.

This new interactive tool allows you to plan out everything you intend to pack and will tell you exactly how much your case will weigh, and warn you if you have gone over the limit specified for your airline and travel package. The tool also shows how much each individual item weighs, making it easy to decide which items to leave out to lighten your load.
You can try out the calculator here.
Alternative Airlines launches Spanish website
Alternative Airlines, a flight search website specialising in lesser-known airlines and alternative payment solutions, has launched the Spanish version of its website. The new site will provide Spanish-speaking passengers with better user experience.
With air travel continuing to grow in popularity in Latin America, and Spain remaining one of the top destinations for tourism in Europe, Alternative Airlines is committed to offering Spanish-speaking passengers a swift and modern way to find the flights they need. As more and more people move towards buying flights with their phone, quick navigation and mobile-friendly payment methods are key to attracting the modern Spanish-speaking traveller.
World's most dangerous ride right on your couch
An adrenaline junkie's dream and a nightmare for many others, North Yungas Road was named 'The World's Most Dangerous Road' in 1995 after hundreds fell to their death each year whilst attempting to drive along the 40-mile stretch. Connecting the Bolivian capital, La Paz, to the Yungas region in the Amazonian forest — the road peaks at 4,650 metres (15,260 ft) at La Cumbre Pass, and then makes a steep decline to around 1,200 metres (3,900 ft).
Comparethemarket.com sent a team to experience the sinister road itself, using high-spec equipment they've created a 360° video which allows people to venture the depths of the Bolivian rainforest from their sofa. A GoPro Fusion, 360° action camera which uses two lenses, is mounted to the car in order to recreate the drive along the menacing road. The team also used drones to capture birds-eye footage of the beautiful Bolivian rainforest which surrounds the Yungas region.
View the video in full here.
Ingenico launches chatbot technology
Ingenico Group, the global leader in seamless payment, has launched its innovative payment-enabled chatbot, which uses natural language processing (NLP) from IBM Watson to create a smooth customer experience. It can better interpret nuances in language and phrasing, handling natural variations in the way individuals communicate. As a result, the bot can respond quickly and effectively enabling it to meet each user's specific needs, in a wide range of different languages. The new AI component reduces steps consumers have to take in order to complete purchases allowing merchants to boost conversion.
The chatbot, created in collaboration with JoinedApp, incorporates Ingenico's secure payment API to enhance a business's messaging app user experience. It enables customers to purchase products and services safely and securely within a messaging app's chat function, bringing an end-to-end customer experience to the chat platform. By enabling payments within the messaging app environment, merchants can boost conversion by reducing the steps that consumers have to take in order to complete their purchase.
The chatbot is ideal for use in the retail, hospitality, leisure and travel sectors. It can be active 24 hours a day, seven days a week, enabling a business to communicate with customers and handle transactions around the clock. Moreover, it allows businesses to gather valuable information on both users' needs and desires, enabling them to tailor their offering to meet their customers' changing requirements.
SBC Travel launches digital booking engine
SBC Travel, a leading technology partner in the hospitality and travel industry that provides innovative, disruptive payment and rewards solutions, has officially launched its online booking platform, unlocking a new way for travellers to pay for travel using cryptocurrency.
A subsidiary of Switzerland-based Swissbloc Capital, SBC Travel's new website allows users to instantly and seamlessly redeem Global Travel Coin GTX and pay with credit cards on travel bookings to access exclusive members-only perks. The blockchain-powered travel booking and rewards ecosystem gives members access to a host of special offers and rewards across a global network of hospitality partners.