Travel tech this week: From new airport shuttle, codeshare UPAs to booking platforms
This week, we saw a lot of new technologies and partnerships in the travel tech space. Uber added new services to make going on a holiday much easier. Meanwhile, UK airports employ an all-electric airport shuttle.
Here are the travel tech stories we spotted this week:
First all-electric airport shuttle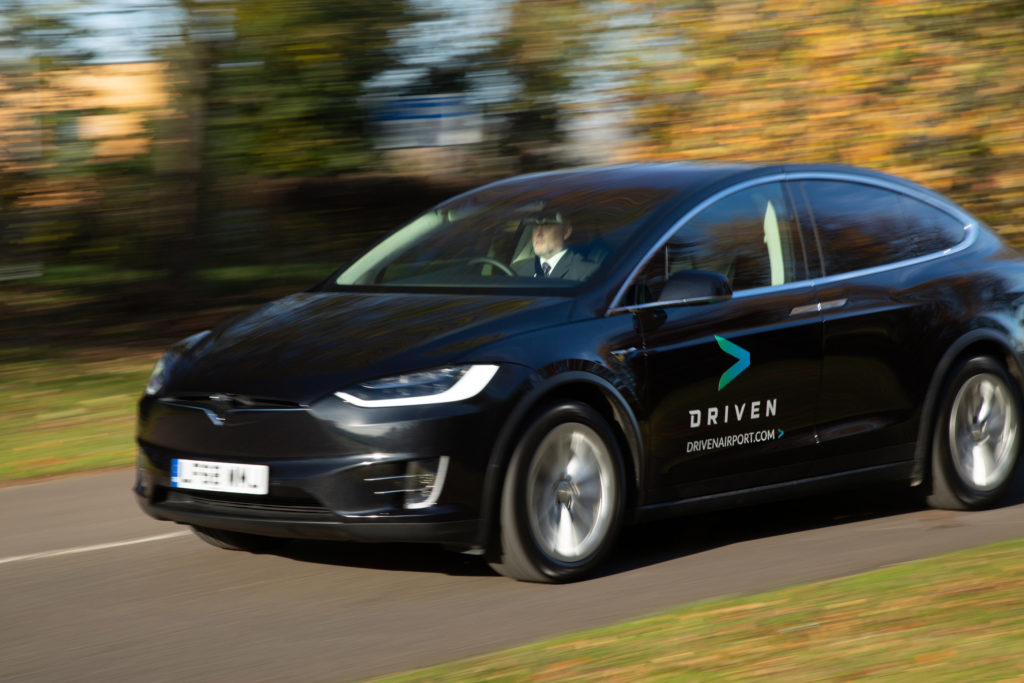 Driven aims to take cars to airports off the road and to replace them with zero emission shuttles. It operates a fleet of 7-seat Tesla Model X SUVs offering a door-to-door service, either with exclusive use of the car, or Driven's new booking technology that can match your journey with other passengers to share the ride with.
This ridesharing reduces the cost for the public to travel in a state-of-the-art luxury electric car, making zero-emission road travel a possibility for many for the first time. Advance booking may cost from just GBP 9 per person for a 40-minute trip. Customers book their time and day and Driven collects them at their location in a silent, luxury, zero-emission vehicle.
Oakwood partners with TravelClick
Oakwood has announced today a new strategic partnership with TravelClick that places the property at the forefront of online booking capability, enabling seamless integration with mainstream travel and online booking platforms as well as travel management platforms. The announcement reinforces Oakwood's commitment to its business strategy, which focuses on harnessing technology to deliver better customer experience. The revamped platform will allow consumers and business travellers alike to book immediately online – a major shift in preferences in a rapidly-changing industry.
UberSki, UberBOAT, and UberCOPTER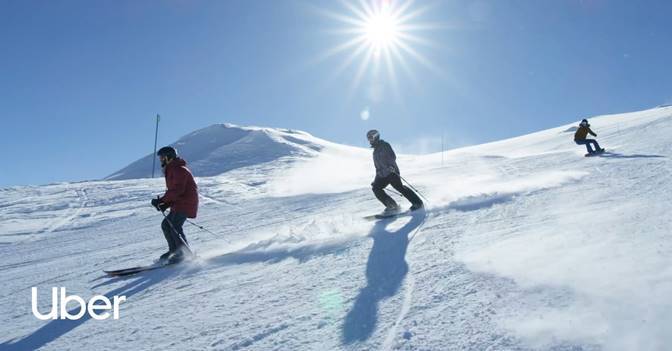 Uber has launched a service that can get you from station to ski resort. UberSki, available on the Uber app in the French city of Grenoble, offers a ride from Grenoble railway station to six alpine ski resorts at a flat fare: l'Alpe d'Huez, Les Deux Alpes, Chamrousse, Les Sept Laux, Villard-de-Lans and L'Alpe du Grand Serre. UberSki will be available from 9 February to 10 March 2019.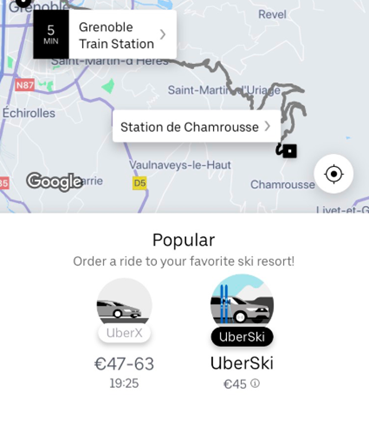 How it works:
Open your Uber app at Grenoble railway station
Enter one of the 6 eligible ski resorts as your destination
Select the "UberSki" option
Click on "Request UberSki" and watch your UberX arrive in real time
Enjoy a flat rate journey up to your ski resort
The app has previously launched UberBOAT, which allows you to get around the Croatian islands in style, as well as UberCOPTER, which offers bookable helicopter rides across the Côte d'Azur during popular periods for holidaymakers, including the duration of the Cannes Film Festival.
Dubai Way and Dubai Expert
Dubai College of Tourism has continued to evolve and strengthen its guest relations and customer service training capabilities with further updates to the Dubai Way programme and Dubai Expert training tool. Launched in 2017, these innovative online learning initiatives serve as critical assets for Dubai's local workforce and international sales network, with over 30,000 participants have completed the training to date.
Essa Bin Hadher, general manager, Dubai College of Tourism, said: "The Dubai Way and Dubai Expert platforms reflect our continued investment into innovative technology in order to develop a knowledgeable and well-rounded workforce. They are an integral component in helping us deliver our Tourism Strategy 2022-2025, ensuring a high level of guest satisfaction across all traveller touch points. Both platforms have been designed to impart the latest information about the emirate, offering practical guidance through best practice cases to help professionals fulfil globally recognised standards of tourism and hospitality. We are encouraged that over 30,000 people have already used the training tools to-date and we will continue to enhance both tools to complement the dynamic nature of Dubai's ever-evolving tourism proposition."
The platforms' technological capabilities are crucial to elevating the business to business (B2B) travel industry landscape in Dubai, offering enriching learning experiences that impact the full spectrum of the tourist journey – from building awareness on the breadth of Dubai's diverse destination offering to ensuring an enhanced visitor experience whilst they stay in the city.
Routehappy new codeshare UPAs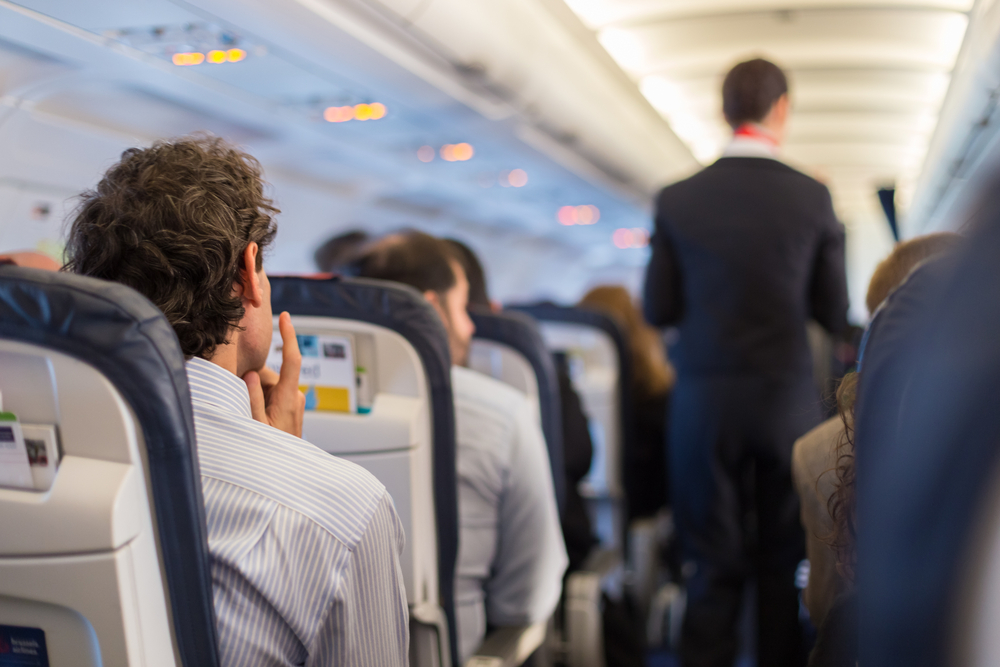 Routehappy by ATPCO has announced the launch of new codeshare Universal Product Attributes (UPAs) on Travix-owned websites. Codeshare UPAs are now available for Air Canada, Lufthansa Group airlines (Austrian Airlines, Lufthansa, and SWISS), and United Airlines. The alliance innovation is driven by the three airline groups as a result of their close joint venture partnership, providing customers with a superior offering for cross-Atlantic flights.