Travel tech this week: Mother's Day with EaseMyTrip, Uber empowers Saudi women and more
This week on the travel tech sector, Avis recently launched a new campaign and Uber's recent partnership aims to empower Saudi women. Below are the travel tech stories for this week.
The Points Guy has landed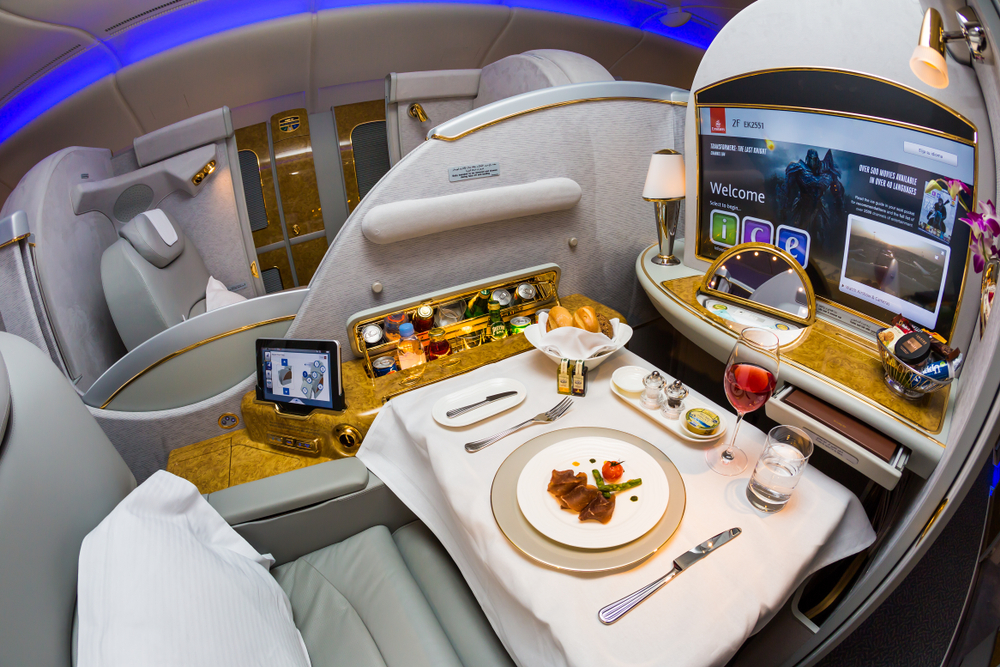 US travel website The Points Guy, the go-to place for all things related to travel, has officially launched in the UK. Offering insider knowledge, advice and tips on everything from how to fly First Class for (almost) free to the best airlines for families, The Points Guy is the ultimate platform for the travel curious. It has a strong record in the US of helping readers maximise their travel experience.
The Points Guy is powered by a team of 70+ experts and writers who publish real-time content around the clock. What started out as a points and miles blog by founder and CEO Brian Kelly, has evolved into a lifestyle platform which attracts global visitors in excess of ten million each month – doubling readers over the last year.
"Our launch in the UK has been a long-time dream of mine. With the travel more accessible than ever before, we're thrilled to create a new demographic of 'points people'," says CEO and Founder Brian Kelly.
Avis "reinvents rental"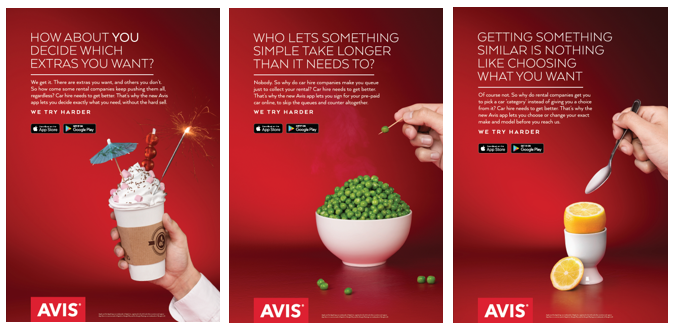 Leading car rental provider, Avis, has announced it will be launching a new European-wide campaign this May, which will celebrate the international roll-out of the new Avis App and cement its commitment to 'reinvent rental.'
The Journey to Better campaign which will be rolled out across France, UK, Spain, Italy and Germany, highlights the common pitfalls car rental customers may have experienced in the past and showcases how the new Avis App addresses these woes. Example woes include unwanted extras, long queues and not being able to pick the car that you want. Each different creative advert illustrates these sticking points in the car rental industry and highlights how the new Avis App can help customers avoid these pitfalls.
The campaign is also the first step in the brand's mission to 'reinvent rental,' looking at key pain points along the customer journey and turning industry 'negatives' into differentiating Avis 'positives.' It cements the Avis belief that car rental needs to get better and it is the brand to lead the way.
Empower working Saudi women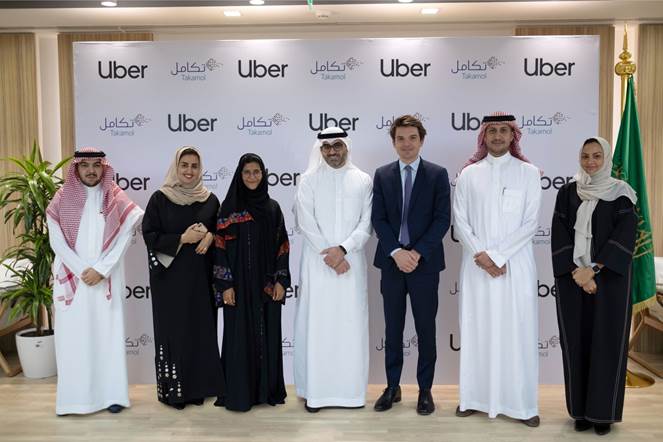 Uber today announced a strategic partnership with "Takamol Holding", which operates Wusool, a program developed by Human Resources Development Fund (HRDF), with the goal of enabling working women in Saudi Arabia overcome transportation challenges to and from the workplace by providing affordable, subsidized transportation solutions and encouraging women's contribution towards the country's socio-economic progress, in line with the goals and objectives of the Kingdom's Vision 2030.
"Catalysts for economic growth in the Kingdom"
Commenting on the announcement, Pierre-Dimitri Gore-Coty, VP & regional general manager EMEA, Uber said: "Through this partnership with Takamol Holding for "Wusool", which is Uber's largest subsidised transport program globally, we are able to provide women with the opportunity to achieve their professional ambitions, as well as strive to be catalysts for economic growth in the Kingdom with their active contribution to the overall workforce."
Saudi-women between the ages of 18 and 65 can apply to the program through Taqat – the National Labor gateway managed by the HRDF, based on the eligibility criteria to receive partially subsidised "Wusool" rides on the Uber application in the Kingdom. Applicants must be working in the private sector and earning an income of up to a maximum of SAR 8,000 (USD 213,320) per month.
In line with the Kingdom's cultural and economic changes, and Saudi Arabia's Vision 2030, the strategic partnership aims at increasing women's participation in the workforce by supporting them in overcoming the challenges associated with accessing reliable and convenient transportation to/from their workplace, as well as providing flexible economic opportunities.
The partnership is aligned with Uber's Masaruky ("your path" in Arabic) initiative, which is committed to enhancing women's mobility in the Kingdom. As part of the "Masaruky" initiative, Uber pledged SAR 1 million (USD 266,650) to support select women through driving schools. Most recently, Uber has announced the launch of a feature which enables women drivers on Uber to select a preference for women riders, a feature only available in Saudi and a global first for Uber.
Mother's day with EaseMyTrip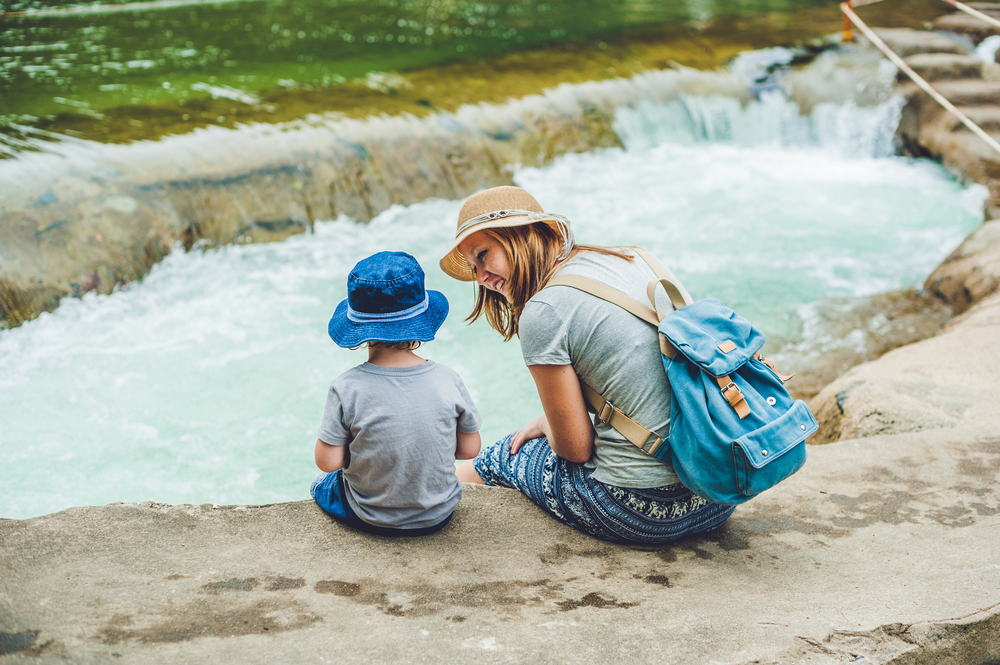 EaseMyTrip is offering a great set of deals to pamper the first lady love of every child or a kid this Mother's day.
EaseMyTrip is giving you a chance to get a discount on flight bookings, domestic hotel bookings, and bus tickets. The offers are here to fulfil your desire and cherish the moment with your mother. EaseMyTrip has partnered with ICICI Bank to deliver the same with an objective to reach a huge consumer base. To avail the offers, customers have to make bookings using promo code: MOTHERSDAY.
This is not the end; customers will also get freebies from various brands like Plantronics, Firefox, Portronics, Kalyan Jewellers, Anytime Fitness, Acnes, Rohto Cooling Drops, Peesafe, Mamacouture and Zoom Car.
The sale is starting from 7 to 9 May 2019 and offer will be available on EaseMyTrip's website, Mobile site, Android & iOS App and can be enjoyed as instant discount and cash back by applying coupon code.