Travel tech this week: DiDi Japan expands in 20 cities
DiDi Japan plans to service more Japanese as it expands in more cities by the end of the year.
DiDi Japan to expand in 20 cities
DiDi Mobility Japan, also known as "DiDi Japan" and a product of the joint venture between Didi Chuxing ("DiDi") and SoftBank Corp., celebrates its one-year anniversary of operation in Japan with an announcement to accelerate its expansion to 20 cities by the end of this year, beginning with its launch in Niigata on 9 October.
The company will also introduce its heat map feature for the Japanese market which supports optimized taxi demand and supply management.
Since its launch in Osaka in September 2018, DiDi Japan has received a warm response from users across the country. It achieved the majority of taxi-hailing market share in the key cities in Kansai region, as well as other areas. DiDi Japan was also the most downloaded taxi-hailing app in Japan in August and September 2019. In addition to serving the local Japanese community, DiDi Japan also allows visiting Chinese users to hail taxis within DiDi's Greater China app interface through its roaming functions.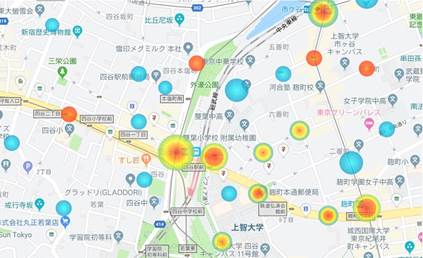 Over the last year, DiDi Japan has focused on understanding and addressing the needs of the Japanese market and has leveraged its cutting-edge AI technology to develop localized product offerings that enhance user experience. In July 2019, DiDi Japan responded to Japanese taxi drivers' feedback by developing the industry's first hands-free driver app interface. This feature enables drivers to complete passenger pick-up and route navigation using only voice commands and eliminates the need for drivers to touch their mobile device while driving.
To provide more personalized user experience, in August 2019, DiDi Japan debuted the first Loyalty Program for a taxi-hailing app in Japan. It has also adapted its AI-powered online fleet management and dispatch system according to local regulations and user preferences, resulting in efficiency improvements for local taxi companies. DiDi Japan has expanded the number of local taxi companies on its platform to over 300, an increase of more than 17 times since its launch.
DiDi Japan aspires to build a more open, inclusive, and user-friendly ecosystem for all of Japan's taxi operators and users through collaborations with strategic partners including Google Maps, Yahoo! Transit, and Pay Pay, allowing users to hail taxis directly from these popular apps. It has also established a strategic partnership with Zenrin, the leading local map application, to provide multiple navigation options to Japanese drivers.
Stephen Zhu, CEO of DiDi Japan, said: "We are grateful for the continued support from our users and partners, as well as the dedication from our employees over the past year. DiDi Japan hopes to keep close interactions with local taxi companies, taxi drivers, passengers, and relevant partners in the industry by virtue of its experience in smart transportation, so as to provide more convenient service for local residents and tourists in Japan."
HRS acquires Conichi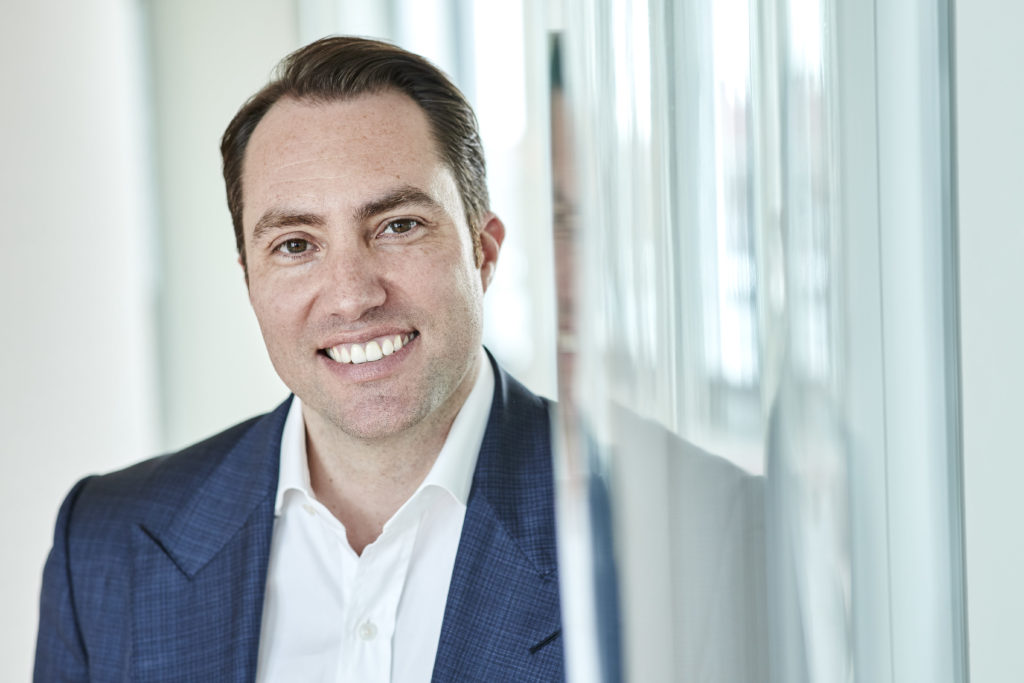 The HRS Group has acquired Berlin start-up Conichi and will integrate their technology into the HRS payment product platform and all Conichi employees will become an integral part of the HRS Group.
Conichi founders Maximilian Waldmann and Frederic Haitz concentrated on digitizing the hotel check-in and check-out process and streamlining it. HRS will continue to use the Conichi technology for the automation of check-in/out processes. Conichi will become an integral part of a new HRS business division focusing on payment.
HRS will use Conichi's technological know-how to further leverage its corporate payment solutions to the next level. Conichi's employees, including Waldmann and Haitz, will work jointly with their new HRS colleagues to develop the next generation of data-driven, automated payment technologies. HRS is creating a scalable, globally-accepted payment solution that goes far beyond the actual transaction, delivering incremental savings and process efficiencies.
"Payment has long been one of our most important strategic pillars. The new structure ensures the agility of the division while emphasizing the importance of payment solutions as managed travel evolves," said Tobias Ragge, HRS CEO. "An innovative and reliable payment process achieves 23% higher acceptance of the travel program by travellers; no other solution offers companies such as savings potential, especially with an uncertain global economy looming in 2020."
StayList collaborates with Luxstay

StayList Inc. has officially launched Vietnamese and Thai version of the Vacation Rental bulk search service. Furthermore, in conjugation with the launch, we have begun system collaboration with "Luxstay", the Vietnamese Vacation Rental site.
On the release of StayList in February 2019, it was available in four languages: English, Japanese, Korean, traditional Chinese and catered mainly to travellers from East Asia. In April, in addition to our East Asia, we added Malay and Indonesian version to assist travellers from Southeast Asia as well.
And now we have officially launched Vietnamese and Thai version which we have been operating on trial from July so that StayList will be accessible to more Asian travellers.
In addition to launching the Vietnamese version, we have begun system collaboration with the Vietnamese vacation rental site "Luxstay" offering an abundance of high-class vacation rental on the Vietnamese domestic market. On the other hand, StayList is a service where travellers can search vacation rentals listed on multiple sites at a clip. This collaboration enables travellers to search for accommodation on Luxstay via StayList.