Travel The Unknown starts working with the trade
Experiential holiday company Travel The Unknown, has turned to independent agents for the first time, to sell its trips to destinations including Iran, Ethiopia, Bhutan and the Balkans.
Rahul Aggarwal, one of the founding directors of Travel The Unknown, said: "We have resisted selling through the trade until now because we didn't want to do it half-heartedly.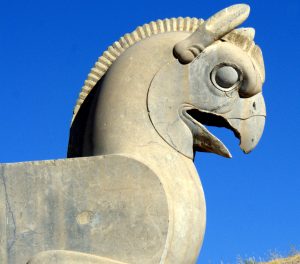 "Our trips require a good level of knowledge for any agent to secure a sale; for example, Iran is one of our most popular destinations, but we appreciate that it is unlikely that most people will have an in-depth knowledge of its sites and culture.
"We have a well-educated, well-travelled clientele, who like to research a destination thoroughly before committing financially.
"Most of our trips are themed, for example with a focus on archaeology, festivals, tribal encounters, river cruises, rail journeys, food, wildlife and activity. But we also cater for those who are looking for a touch of luxury and R&R on the beach.
"We are offering agents a sliding, generous commission, depending on the number of people booked onto a trip (we have a maximum of 12 people on any given departure).
"We also offer end-to-end agent support, and are more than happy to step in to speak to clients on the agent's behalf if needs be, to help them to secure the sale and the commission.
"We have employed the expert services of travel consultancy firm Robert Dee Associates to develop the trade side of the business. They have already started visiting agents around the country, making presentations to communicate the Travel The Unknown brand – and so far they have been very positively received.
"If any agents out there would be interested in talking to us, do please feel free to email robert.dee@traveltheunknown.com or call 020 7183 6371."
The seven-day Living Bridges of Meghalaya trip, to a little-visited region of north-east India, costs from £1095 per person (or £1695 pp including international flights).
The 14-day Best of Bhutan itinerary costs from £3395 per person (or £4295 pp including international flights).
The 14-day Classical Iran tour costs £3,295 pp including international flights.
All prices are based on two people sharing and include all ground transportation, accommodation, meals as per itinerary, activities, site entrance fees and a guide.