Travel with a smaller footprint: Trip.com and Etihad offer travellers free flight carbon offsetting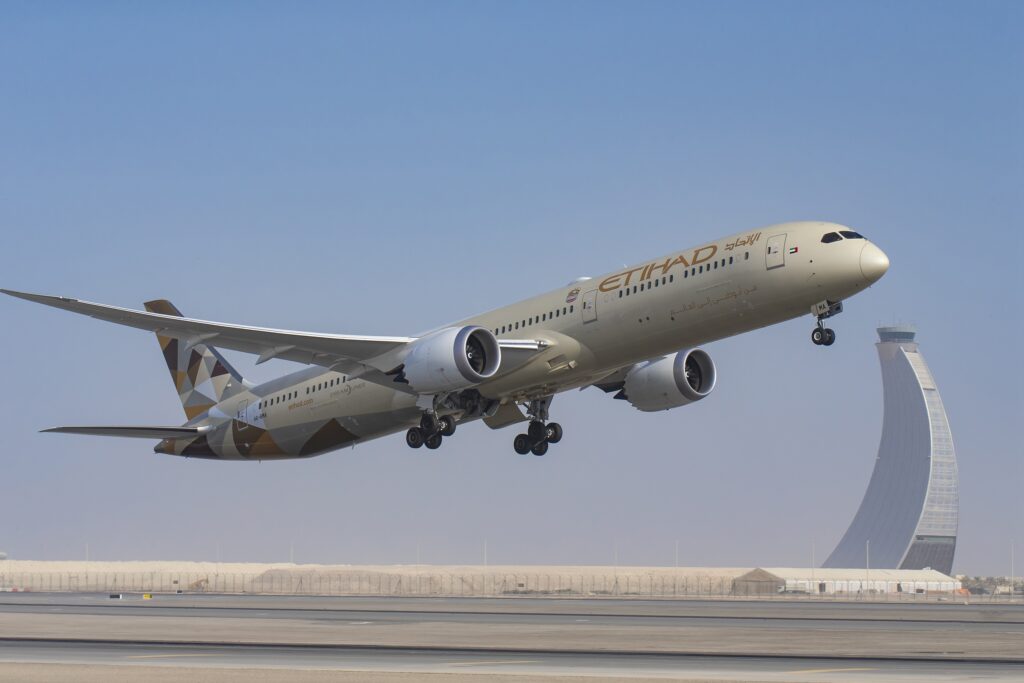 To mark Earth Day, Trip.com, the global travel agency, and Etihad, the national airline of the UAE, today launch a month-long Travel with a smaller footprint campaign where Trip.com users booking selected Etihad flights can get their flight's carbon emissions offset for free.
From Earth day on 22nd April to 22nd May, the sustainable campaign offers Trip.com users who book Etihad flights with the 'carbon-offset' tag to get their flight's carbon emissions offset for free. Today, the campaign goes live in Singapore, the UK, Germany, France, Spain, Italy and Ireland, and will be followed by successive launches in APAC markets, including Malaysia, South Korea, Japan, Thailand and Australia.
Hundreds of Etihad flights will be listed on Trip.com sites with the 'carbon-offset' tag. In line with this year's Earth Day theme of "Invest In Our Planet", according to the carbon emissions of selected flights, calculated using the ICAO Carbon Emissions Calculator, a corresponding investment will be made in accredited sustainable projects to offset the flight emissions. Trip.com users whose flights are included in this campaign will see their offset investment made in two key projects – the Katingan Petland Restoration and Conservation Project in Kalimantan Province, Indonesia, and the Cordillera Azul National Park REDD+ Project in central Peru. Both of these projects are focused on environmental protection and habitat restoration. To learn more about carbon offsetting and the projects this campaign supports, please visit Etihad's Corporate Conscious Choices site here.
Through this campaign, Trip.com users will be able to take off on their flights knowing they are doing so with an impactful investment made to offset their journey.
"Trip.com is committed to providing travellers with more sustainable travel options. Through our collaboration with Etihad, who have a strong commitment to sustainable travel, we are able to offer free flight offsetting to Trip.com users around the world for this exciting campaign," commented CT OOI, Director of International Air Ticketing Business, Trip.com Group, on the latest cooperation between Trip.com and Etihad. "We are eager to collaborate with partners, like Etihad, to educate travellers and partners on sustainability."
"Our Corporate Conscious Choices programme has been designed to facilitate and enable our corporate partners and guests to easily make sustainable choices when they fly," said Martin Drew, SVP of Global Sales and Cargo, Etihad Airways. "Through our partnership with Trip.com we're able to achieve this in two ways, first by allowing Trip.com to meet its own sustainability goals, and secondly by extending the programme to guests booking their travel through the platform. This is the reason we built the programme and is an example of effective collaboration to expand sustainable travel opportunities for our guests."