TravelKoin the new blockchain travel service: "In terms of innovation and disruption, this is huge"
Contributors are not employed, compensated or governed by TD, opinions and statements are from the contributor directly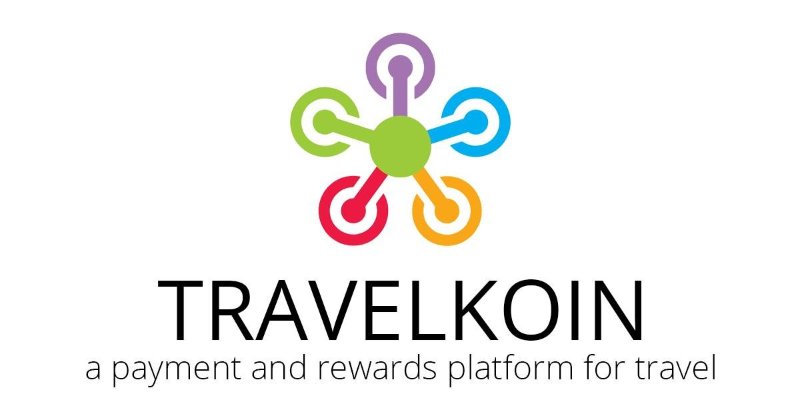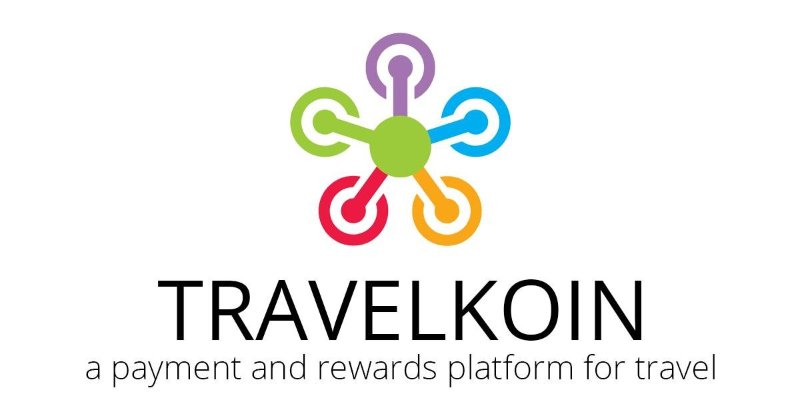 The problems with business to business payments in the travel industry are numerous and abundant. A single booking from a travel agent, inclusive of flights and accommodations, can pass through a myriad of middlemen, accruing charges as it bounces from pillar to post — before eventually reaching the suppliers — with as much as 5 percent subtracted from the initial spend.
Despite this being a complicated and convoluted process, with a profound effect on a business's bottom line, there is no urgency to change. Because, as awkward as it is, the system does work. And, of course, it makes those middlemen a hell of a lot of money.
However, as technology makes more and more changes to our everyday lives, serving up slick solutions to perennial problems, a trio of forward thinking, yet practically minded entrepreneurs think they have found the solution.
Using blockchain technology, and a wealth of experience in hospitality, finance, and tech, Yann Gouriou of Unicorn Resorts and Hospitality, Bjorn Harvold of Traveliko, and ICS Travel Group's Martin Struschka, have created Travelkoin (TKT) — a new way of making payment — all set to upset the norm and potentially kick start a whole new way of doing things…
Check this video to bring you up to speed
I sat down with Yann and Bjorn from Traveliko, to discover more about this potential game changer for the travel industry.
How did Travelkoin develop?
Yann (below) — Myself, Bjorn and Martin met while doing some charity work in Phuket.  We got talking and I expressed my frustration to him about the relationship hotels have with the OTA's. Bjorn, being a developer/architect for huge IT platforms said OK let's build you one as a joke — except it wasn't a joke. This eventually lead to the creation of traveliko.com.
While developing traveliko.com Bjorn quickly realized that B2B payment solutions currently available in the travel industry were inefficient and costly. Being aware of the latest development in the blockchain technology, he decided to take advantage of his knowledge of the two industries to offer a solution that would change the way travel suppliers exchange fund in the future.
"With blockchain technology, we can do peer-to-peer transactions and create smart contracts, which can be tracked and reconciled automatically." – Bjorn Harvold
For example, a major hotel chain that use a central reservation pays a transaction fee per booking, i.e. if I book a room for $1000, the central reservation may take $10 as their payment.
The central reservation then needs to invoice the hotel chain for its fees, this generates a lengthy invoicing and payment process involving bank/middleman fees. Certainly, some parts are automated, but someone still needs to receive the information, verify the details — and then make the payment, either by credit card or bank transfer.
The current payment system is slow, expensive, and dumb, but no one wants to change it because this is just how things are done and have always been done. The trick, therefore, is to see that some parts are automatic, and ask "why not automate the whole thing?" Create a contract, give it parameters to follow, and let the blockchain handle it. Saving you time, money and stress.
These contracts are called, "smart contracts".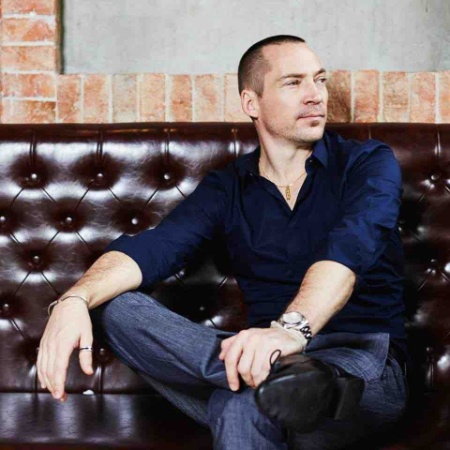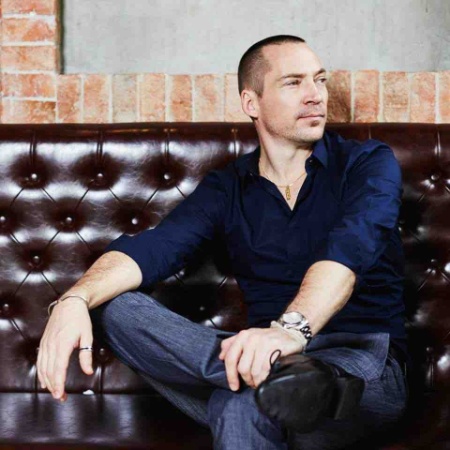 How does the smart contract differ from what happens now?
Using blockchain technology, smart contracts use data to track and trigger action such as payment, refund, cancellation etc… There is no human interaction, no banks, no fees and no errors.
How much will it cost?
The service itself is almost free, but you need a Travelkoin (TKT) to fuel a transaction.
We have two products: the first is the Standard Travel Unit (STU) that allows us to moves funds from A to B on the blockchain. The second, is our reward token Travelkoin (TKT), which acts as fuel for the payment platform and as a loyalty program. So to use the payment platform you need Travelkoin. Travelkoin can be earned or bought from www.Travelkoin.io
Cryptocurrencies are here to stay despite their volatility, how do you give Travelkoin (TKT) value?
Bjorn (below) – When Martin and I approached this problem, we had to determine, as everyone who enters crypto-land does, how do we create value? Regular countries do this with oil reserves, gold, etc., which supports the fiat currency. There are two ingredients to a successful crypto-economy – one, build a killer app, and, two, build a community of like-minded people.
For example, when people travel, they will usually earn loyalty points from their booking agents or air miles. Then you have the booking agents who hand out these loyalty points which have no real worth unless you are extremely loyal and cling to one hotel or airline. Plus, these points often expire.
"It's a real crypto-currency that can be converted to a real fiat currency i.e. something tangible, that will not expire. Hotels and airlines will lust for it." – Bjorn Harvold
How do we find a solution when there are a lot of cross-border transactions going on? Simple: you build a platform and put a crypto on it – but, you can use Bitcoin for that. Our expertise is not in creating a new infrastructure in the crypto environment.
Our knowledge is travel. We take the platform, make it smart, and then use it to solve day-to-day problems in the travel industry. With Travelkoin (TKT), we streamline payment and reconciliation at little-to-no cost to the industry. Our smart contracts, which are automated on the blockchain, remove the human element from making payments and make it easier for everyone to do business more quickly and cheaply.
We have built the killer platform and the B2B community, now we want to solve the second biggest problem – loyalty. We don't want brand loyalty, we want platform loyalty.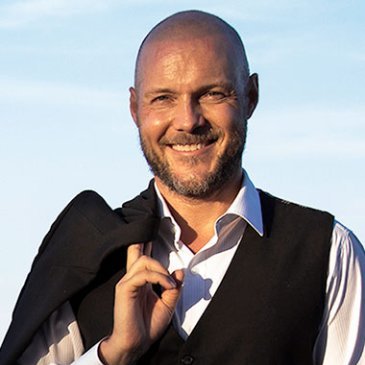 There is up to 69 percent dissatisfaction with any loyalty reward program. What if we give you a Travelkoin as a reward, instead? It's real crypto currency that can be converted to a real fiat currency i.e. something tangible that will not expire. Hotels and airlines will lust for it.
Why, what is the incentive?
If you book a room on Traveliko.com, you earn Travelkoin (TKT). The next time around, the airlines and hotels will offer you a great deal if you pay for part or all your stay with. You are immediately incentivized to use your Travelkoin because those companies will need Travelkoin to make payments and to use all the services on the platform for free.
Large travel companies, such as airlines or hotels, can white-label Travelkoin and give it whatever name they want, but if their marketing is subpar, the customers won't flock to them. When they run out of Travelkoin, they will have to come to us directly to buy a new batch because they want to fuel the ecosystem that makes it so easy for them to operate. Suddenly, you have a community of B2B and B2C working together in a system where everyone wants to partake.
"In terms of innovation and disruption, this is huge!" – Yann Gouriou
We have two currencies. One is the Standard Travel Unit (STU), which is linked to a basket of fiat currencies and, therefore, stable.  Travelkoin (TKT), which we'll put on the exchange and present to investors, has volatility — which we want. When there's scarcity, there's demand, and people who hold Travelkoin will have a chance to make their token more valuable by encouraging customers to travel.
As the interview comes to an end, Yann takes the opportunity to impress on me  the scale of the project, "the amount of money being transferred within the B2B travel sector is worth trillions. We are in that space, the software, the STU and TK can be part of those trillions. In terms of innovation and disruption [to entrenched norms], this is huge!".
Click here to learn more about TravelKoin and the team.