TrustYou breaks down the impact of tech on the guest journey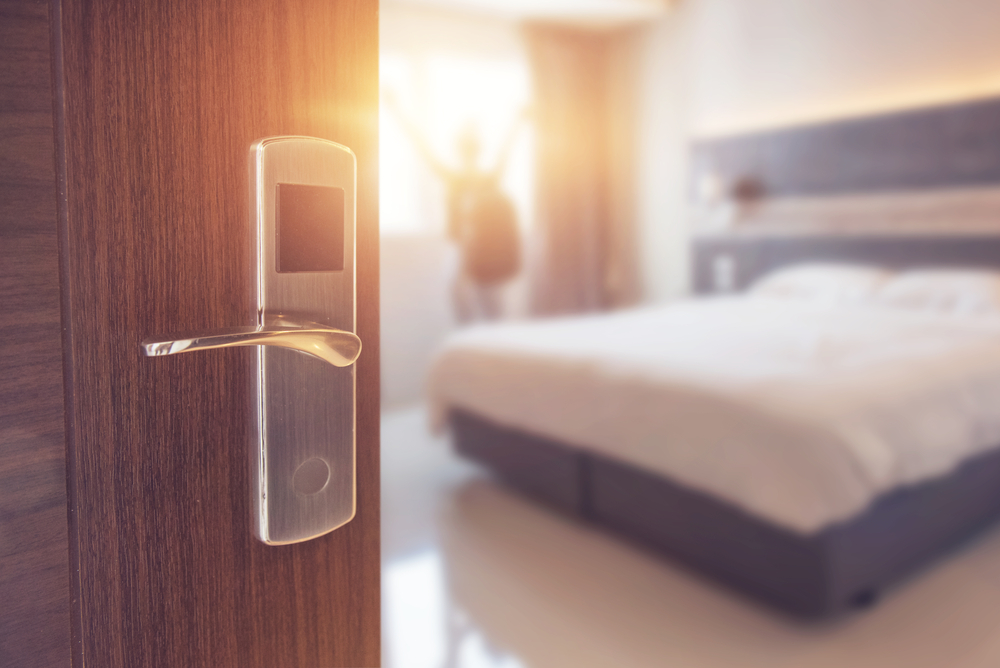 Guest feedback platform, TrustYou, breaks down the technologies that modern hoteliers need to know through its latest eBook: The Hotelier's Tech Stack Guide – Must-have Technologies That Impact the Guest Journey.
There's a time when every hotelier must face the fact that tech has cemented its place in hospitality – and that time is now.
On the eBook, the world's largest guest feedback platform dives right into the topic of tech, which some traditional hoteliers might find too much to think of. But hoteliers need not worry, because TrustYou has broken it down to simple terms.
According to The Hotelier's Tech Stack Guide, there are some things that modern hoteliers must need to know in order to succeed in the digital age. The study emphasises the impact of tech over all phases of the guest journey – from the guests Googling on their phones to measuring their post-stay ROI.
"It is not always clear which technology hotels have the greatest payoff" – Valerie Castillo, TrustYou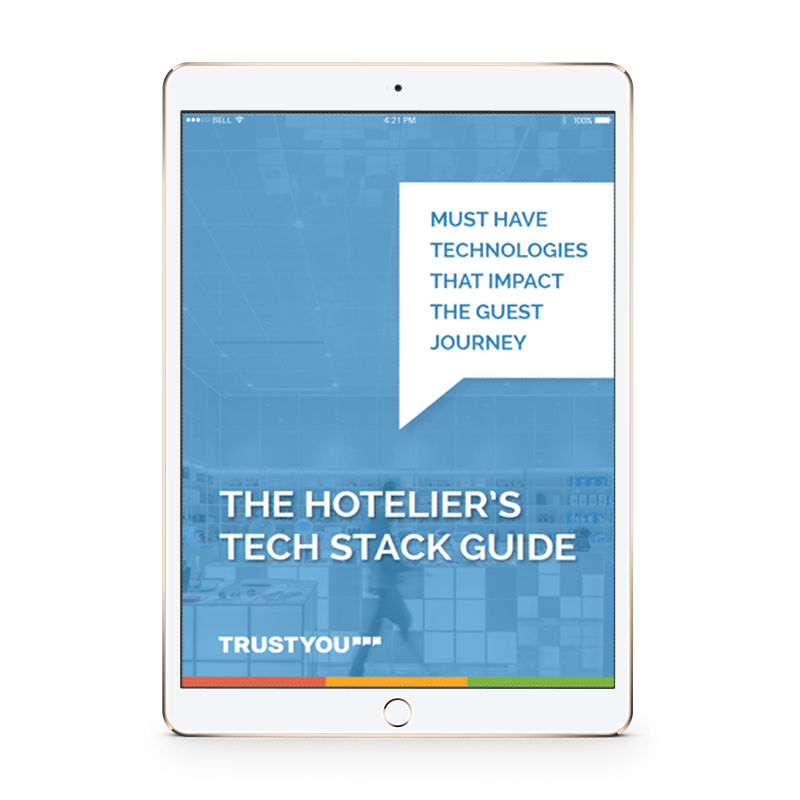 "It's no secret that technology has made its way into hospitality, and successful businesses rely on a number of software and systems," said Valerie Castillo, TrustYou's VP of Marketing. "However, it is not always clear which technology hotels have the greatest payoff. This is why we wanted to break down the most important and relevant technologies that hoteliers absolutely need in this tech-driven era, in order to ease operations, save valuable time and increase the number of bookings and the overall revenue."
The eBook is divided into four chapters, with the first three following the guest journey. Every chapter includes in-depth descriptions of must-have systems that impact each phase:
Pre-Stay: focuses on Internet Booking Engines, Reservation Systems, Channel Managers and Live Chat tools;
On-Site: includes information about Customer Relationship Management Systems, Property Management Systems, Direct Messaging, and the Internet of Things;
Post-Stay: provides details on Guest Feedback Platforms and Revenue Management Systems
The final chapter of the eBook tackles up-and-coming, innovative tech concepts such as Artificial Intelligence and Virtual Reality – technologies that are not yet widely used but can positively impact the guest experience in the near future.
Castillo added: "Having attributed each technology to a different stage of the guest journey should help shed some light on their necessity and impact."