TTC founder and iconic leader in travel Stanley Tollman passes away
Global tourism industry visionary, entrepreneur and philanthropist Stanley S. Tollman, founder and chairman of The Travel Corporation (TTC), has died at the age of 91 following a battle with cancer.
Tollman created and presided over the highly successful international travel group which encompasses more than 40 award-winning brands including Trafalgar, Uniworld Boutique River Cruises, Insight Vacations, Contiki Holidays and Red Carnation Hotels, as well as pioneering TTC's sustainable travel endeavours through its not-for-profit TreadRight Foundation.
Celebrated as one of the architects of the global tourism industry and a devoted philanthropist, South African born and London-based Stanley Tollman has died at the age of ninety-one following a battle with cancer. Tollman was a much-beloved patriarch who closed the final days of his life in France surrounded by his close-knit family.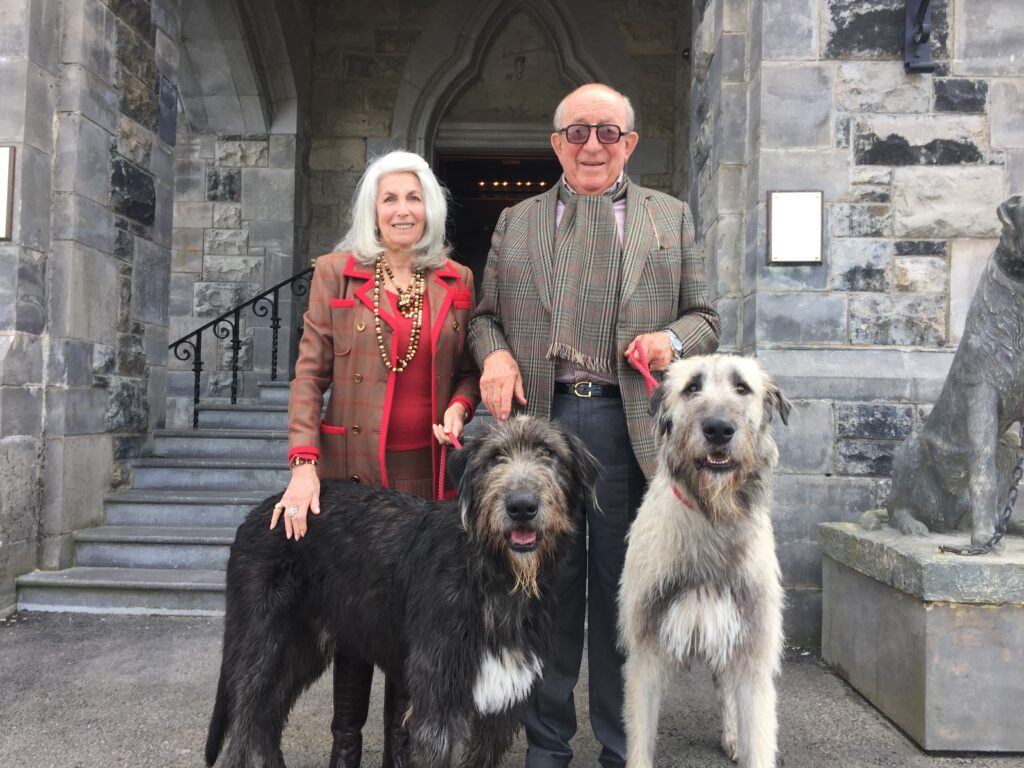 Tollman was Chairman of The Travel Corporation (TTC), his family-owned and led business that celebrated its centenary in 2020. The Travel Corporation is one of the most innovative and respected privately held travel companies in the world, with offices in the UK, USA, Canada, South Africa, Brazil, Singapore, Australia, New Zealand and beyond. Admired for his visionary leadership, innovative approach to travel experience development, innate understanding of excellence in hospitality, and commitment to employee care, Tollman's life's work has embedded a spirit of family across the over 10,000 employees working within TTC's portfolio of 40 award-winning brands operating in 70 countries worldwide. His death represents a great loss that will be felt throughout TTC, and the travel industry at large.
A true innovator and entrepreneur throughout his career, Tollman was continuously on the search for bold new ideas and initiatives in both travel and hospitality. This can be seen in his sponsorship of art and culture in South Africa through coordination of the first international tours of foreign artists to South Africa. His footprint in bringing an understanding of local indigenous people in countries visited, by partnering with them to enable guests to have a deeper authentic understanding, is an important pillar that was pioneered by Tollman's TTC brands.
In 2003, he established the Tollman Award for the Visual Arts, an initiative in the development of the arts in South Africa. Since its inception, the award had significantly advanced the achievement and body of work of its recipients. Past award winners included Zanele Muholi, Portia Zvavahera, Mawande Ka Zenzile and Nicholas Hlobo, whose work has since been showcased in London's Tate Modern Museum.
Tollman was a champion for sustainable tourism long before 'sustainability' became a global, industry-wide call to action. During TTC's years of step-change expansion, Tollman was unwilling to focus purely on business growth. Acutely aware of the need to protect the people and places visited by his portfolio of companies, Tollman set up and chaired The Travel Corporation Conservation Foundation (TTC-CF) – a not for profit focused on activation of community and conservation projects and partnerships. This was a unique move as few, if any, tourism industry leaders had sustainability and responsible travel on their radars.
Renamed The TreadRight Foundation in 2012, today TreadRight supports over 55 projects worldwide, has developed a five-year Sustainability Strategy directly aligned to the UN SDGs (United Nations Sustainable Development Goals) uniting all TTC brands in measurable efforts to embed sustainability across the business, and is championing a traveller-facing campaign (#MakeTravelMatter) to raise the awareness and engagement of travellers in more responsible travel choices. TreadRight has supported a number of environmental preservation programmes worldwide, acting on Tollman's enduring commitment towards ensuring that places travelled to are not only promoted but protected. Some of TreadRight's greatest locations of impact are in the UK, including rewilding and heritage research endeavours in Scotland, and working with the National Trust in the preservation of landmark sites such as the Giant's Causeway and White Cliffs of Dover, to name just a few.
Under Tollman's leadership as Chairman, TTC has become one of the most renowned and respected family-owned and run travel businesses in the world. Tollman's objective for TTC globally remains consistent with his first days as a hotelier. Central to the success of TTC is Tollman's determination to keep his business portfolio privately-owned and financially independent, enabling the company to take a long-term vision and strategy to its brands, with an ethos of attention to detail in all aspects of its business.
Tollman carefully oversaw TTC, maintaining an uncompromising commitment to offering the highest standards. Internationally, each brand is strategically positioned and is clearly differentiated in its market sector. From an employee development perspective, across all TTC's brands and businesses is the ethos first and continuously lived out by Tollman: genuine care for the people of TTC, their clients, partners, and staff.