TTF 2019: Why "entertainment is key" to the continued success of Thai tourism
Contributors are not employed, compensated or governed by TD, opinions and statements are from the contributor directly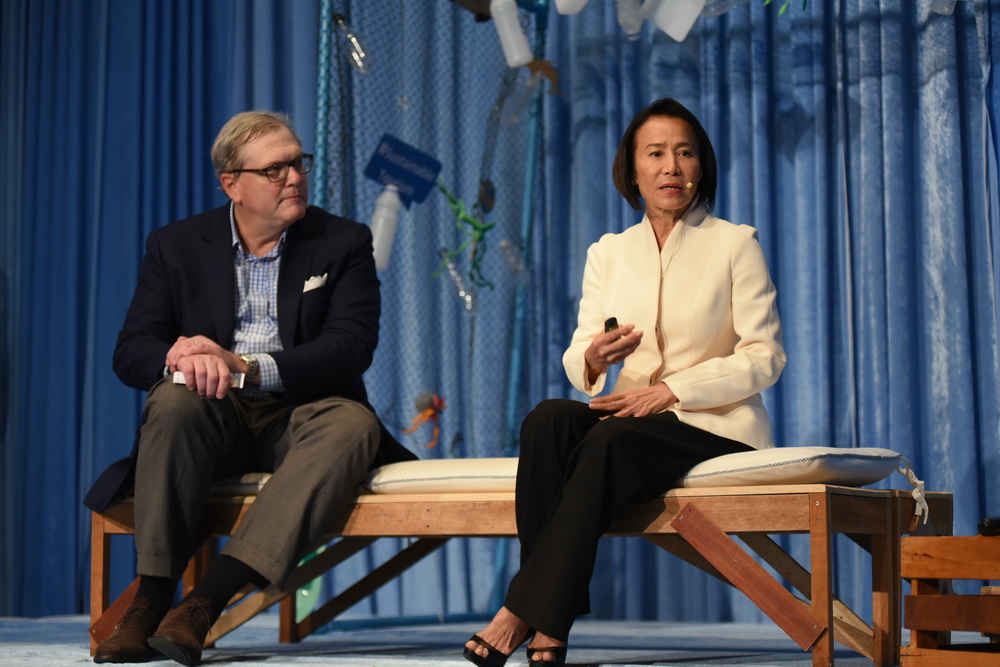 Last night, Supaluck Umpujh, chairwoman of The Mall Group Co, speaking at the Thailand Tourism Forum (TTF), urged the industry and the Thai government to do more to help take advantage of the spending power of tourists who arrive in the Kingdom each year.
Addressing journalists at press conference before the event, Umpujh discussed how Dubai had developed its tourism product by introducing "no duty" on goods, encouraging travellers not just to visit the country but, more importantly, to spend money.
A scheme the shopping-mall magnate thinks would work just as well in Bangkok — which, Supaluck believes, could become a 'shopping and entertainment heaven" for Asia. "Thailand should be the playground of Asia for families. For this we need man-made attractions. We need magnets. Entertainment is key."
Supaluck went on to add: "Thailand is considered one of the top tourist destinations in the world, and The Mall Group, as Thailand's leading retail and entertainment complex developer, has aligned itself with the governmental policy of elevating Thailand as a commercial business hub and a global tourist destination, complete with business districts, tourist attractions and modern entertainment centres."
Makeover
Running under the theme 'Managing Tourism – Ensuring Great Experiences and Sustainable Outcomes' TTF 2019 looked at how Thailand's tourism sector is getting a makeover.
With international visitor arrivals continuing to break records — and Bangkok becoming the world's most-visited city in the process — the event examined how the country is developing new infrastructure and facilities to cope with the influx. These include huge integrated tourism projects, vast retail attractions, branded theme parks, urban transport networks, and airport/rail links.
David Keen, CEO of QUO, and Stephan Roemer, CEO of Diethelm Travel Group, looked at 'Destination Marketing – Thailand & Overseas Best Cases;' Nikhom Jensiriratanakorn, director of Horwath HTL, talked about 'Thailand's Rail System Plans & Reality;' Nihat Ercan, head of investment sales at JLL Hotels & Hospitality Group, addressed the subject of investments with a session entitled 'A World View of Hotel Costs – Develop or Acquire?'
Eric Ricaurte, founder & CEO of Greenview, and Prae Piromya, GM of planning & operation, within the sustainable development office at the Central Group, presented 'The Great Debate – Does Green Pay?,' and Eric Levy, managing director of TSI.
Clarence Tan, managing director SEA & Korea at InterContinental Hotels Group, led a session of attractions called 'Hey Neighbor, Can I Borrow Your Waterslide?'. Finally, Wimintra Jangnin, editor-in-chief at Hotel Intel looked at 'Chindia' (China and India), which currently account for approximately one-third of Thailand's total overseas arrivals