Augmented Reality: TUI trials next-gen tech with Mixed Reality I/O
AR trials to run several weeks on Mallorca, Spain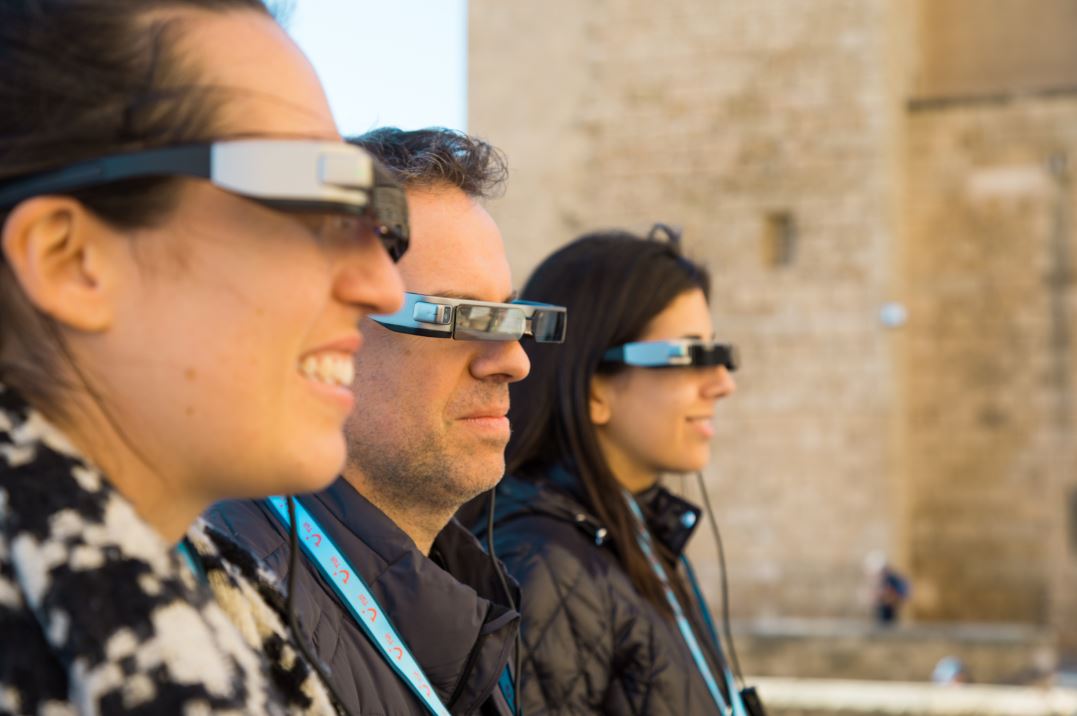 TUI Destination Experiences, under TUI Group, has announced the testing of augmented reality (AR) tech in its next generation of experiences.
To help usher in the future of travel tech, TUI Destination Experiences, together with Mixed Reality I/O, is conducting tests in Palma de Mallorca, on the use of augmented reality on excursions and activities. The group currently offers 14 million customers a portfolio of destination experiences such as excursions, activities, tours, transfers and guest service.
Spraying a touch of science fiction, the AR glasses allow holidaymakers to explore places without losing any inside knowledge. In the test, users can learn more about an artist whose paintings they are currently viewing. In the future, information, photographs, videos and 3D models will be shown right in front of what users are looking at.
"A new, more exciting access to historical facts and stories"
Chris Carmichael, head of innovation at TUI Destination Experiences, said: "Augmented Reality allows holidaymakers a new, more exciting access to historical facts and stories and takes into account the increasing desire of guests to explore cities and towns on their own. In our experience to date, the spectacles are also comfortable to wear for the user, so that they are not distracted by the actual experience."
Through the trial phase, TUI Destination Experiences will gather insights on how to maximise the technology — adding the most value to consumers. According to the group, the tests will last several weeks over the winter period.
"Investing early in this new form of experience"
Peter Ulwahn, digital acceleration director at TUI Destination Experiences, added: "We are delighted to be one of the first providers in the world to offer this technology to our guests. We are convinced that augmented reality can significantly enrich excursions and activities and are therefore investing early in this new form of experience."
Here at TD, we put our best efforts to provide the latest and most valuable content to our readers. It is a true labour of love - where we work hundreds of hours each month - to make sure we offer meaningful content. If you value what we do, please consider a donation of any amount.
This would mean the world to us! Thank you and click here to proceed!