A safe travel oppor'tune'
TD speaks with CEO Al Naboodah Travel
Contributors are not employed, compensated or governed by TD, opinions and statements are from the contributor directly
Travellers who travel back home during holidays carry invaluable items like electronic items as gifts. Many a time, there have been incidents when travellers received their luggage in a damaged condition during transit.
Nasir Jamal Khan, CEO, Al Naboodah Travel, shares the role of Tune Protect's assurance policy that ensures such valuables are taken care of.
Electronic items are high-value and high-involvement items. How does one protect them during travel?
People love to carry heavy electronic items back home as gifts for their loved ones. Since these items must be checked-in, there have been instances of such items being damaged, lost or destroyed in transit. This is where the Electronic Protection Policy by Tune Protect comes into place. It is a specific protection plan to cover electronic items that are prone to damages or even loss during transit. The policy provides coverage during the actual time of travel, however, travellers should note that the cover is not applicable prior to or after flight travelling time.
Does the Baggage Assurance Policy cover electronic items as well?
No, the Baggage Assurance Policy does not provide protection for electronic items. It covers baggage losses or damages. However, the Electronic Protection Policy can be added on to the Baggage Assurance Policy to specifically cover electronic items. Taken together, these two policies ensure that travellers will enjoy peace of mind and not work themselves over potential eventualities.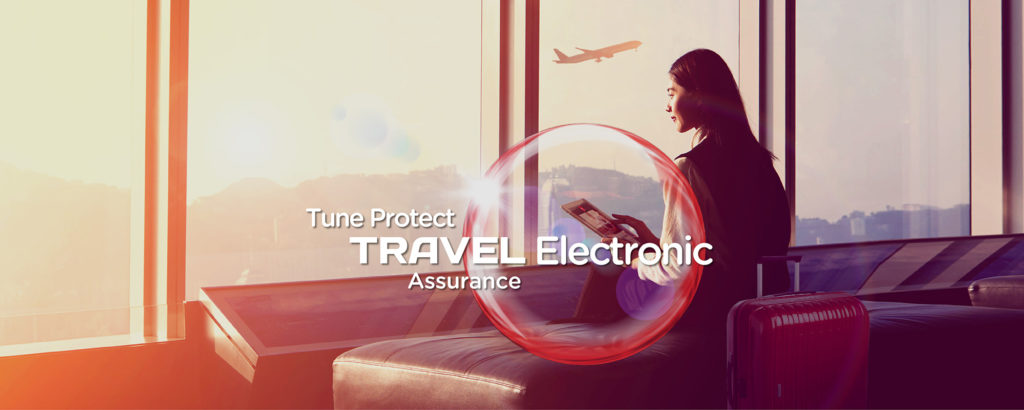 "Tune Protect's Electronic Travel Assurance has an effective claim policy that can help a traveller recover his losses quickly."
Kindly explain the course of action taken by an airline when it comes to damage of electronic items during travel.
All airlines have their own processes and procedures when electronic items are damaged or lost, but the turnaround time for redressal is indefinite. On the other hand, the Electronic Travel Assurance from Tune Protect has an efficient claim policy that can help the traveller recover his losses quickly. Claims can be made online through simplified processes.
Can a traveller get a cover for everything in a single policy?
A single policy cover for travellers may be a utopian thought. Moreover, every travel-related loss cannot be parked under one Policy, as every traveller has different needs and these needs vary during different travels. For example, if we were to craft out a Policy that covers all the needs of travellers whilst they may not necessarily require all, it will be a waste as the protection premium paid will be more excessive than when the coverage is customised.
Being a leader in travel protection, Tune Protect has identified the various needs of a traveller and introduced the right types of Policy for almost every need. You can bundle Baggage Assurance with Electronic Travel Assurance Policies. Together, they make a great combination for travellers.