Tune Protect: The safer way to travel
TD speaks with Jamal Abdulnazar, CEO Cozmo Travel
Contributors are not employed, compensated or governed by TD, opinions and statements are from the contributor directly
With an increase in travel from or to the Middle East region, Jamal Abdulnazar, CEO at Cozmo Travel recommends some key steps for travellers with regards to travel protection.
Tune Protect strives to become the leading digital insurance provider in EMEIA, offering a unique value proposition to clients and business partners through its avant-garde approach and robust use of digital technology. With the help of our local insurance partners in the region, Tune Protect customises SMART travel insurance plans to suit all kinds of travellers.
TD: What does travel protection mean for travellers?
JA: Apparently, there are close to 20 different types of travellers such as The Photographer, The Social Butterfly, The Planner, The Nomad, Thrill Seeker and many more. All types of travellers always have two very basic but important concerns with regards to their travel – "will my bags reach the destination?" and/or "will my flight depart or arrive on time?"
These two items are the most discussed and often become the reason for choosing a destination or even the mode of transportation. Surely the traveller would want to ensure that he or she is protected from these two mishaps when travelling.
Tune Protect Travel Safe, protects the traveller with these two very specific items and is a must for all travellers.
How beneficial is travel protection?
All travel-related protection products have for long been offering only medical protection, especially for Schengen countries. However, if you are into travel, you will observe that there are other moments of crisis that travellers have been going through for years now — these are the delays in baggage arrivals, loss of baggage and trip delays.
"It can be frustrating and overwhelming"
Can you imagine what the traveller must go through when they are without their luggage and must wait for several days or weeks for it to arrive? They are left with only what they are wearing and what they have on their person. This means for a holiday or a business traveller will have to continue his or her journey without the baggage as well as spend money on new clothes and essentials. It can be frustrating and overwhelming. For a corporate traveller, it can also mean an additional cost to the company.
For what kind of travellers should your product be recommended to?
As stated earlier, Tune Protect Travel Safe is recommended for every kind of traveller. Tune Protect Travel Safe takes care of what one can call as the occupational hazard of frequent travel and most common issues faced by a traveller is related to baggage losses, baggage delays and trip delays.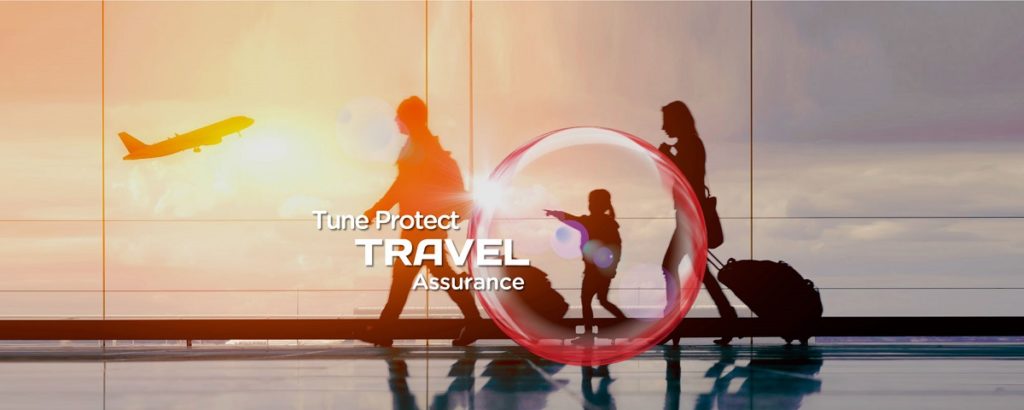 How does Tune Protect Travel Safe affect the comfort zone of frequent travellers?
Frequent or not, all travellers are prone or have experienced flight delays, baggage delays and baggage losses at some point.
"Travel Safe is like a solid back-up plan"
Travel Safe is a product that has come in exactly when it was needed. Travellers have started feeling the need for protecting oneself from delays and losses. Travelling can be quite exhausting and when you arrive to see that your baggage has not arrived with you, it can create a near-crisis situation.
Travel Safe is like a solid back-up plan for travellers who are comforted in the knowledge that in case of an eventuality, they can claim for losses and delays.