Turning lemons into lemonade: How Park Inn by Radisson North Edsa shows resilience amid the health crisis
TD speaks with Park Inn by Radisson North Edsa GM Nils Rothbarth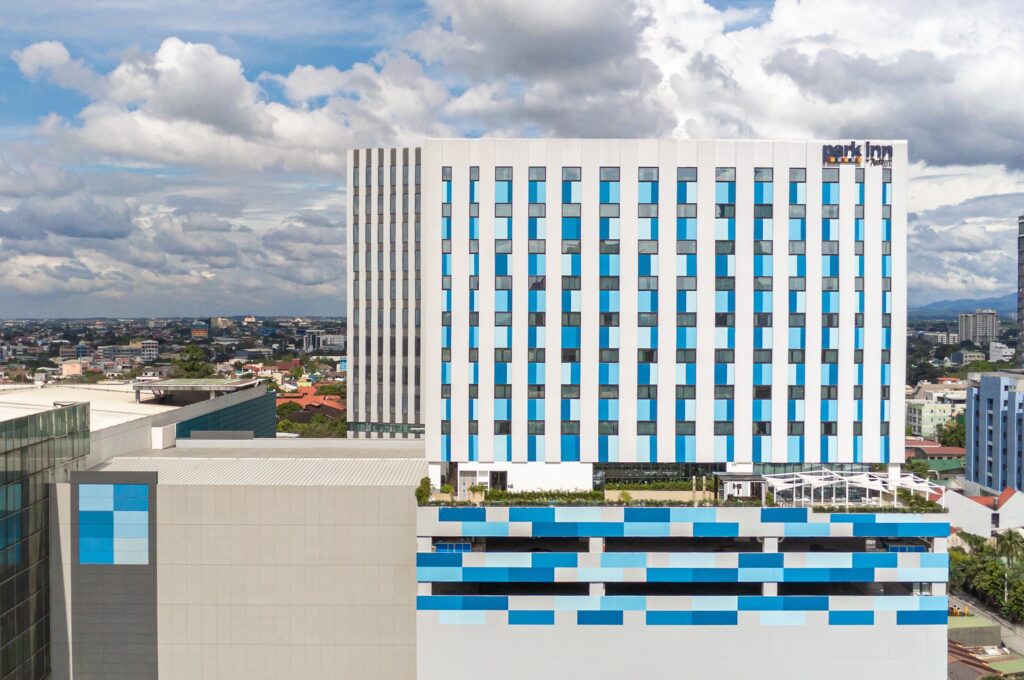 I was anxious to stay in a hotel for the first time after two years of no travel, but Park Inn by Radisson North Edsa showed me how a hotel stay drastically changed in the new normal mixing safety and unforgettable experience.
Park Inn by Radisson North Edsa just opened in late 2019 and was just revving for 2020 when the COVID pandemic happened. The hotel immediately shifted gears and welcomed all types of guests as much as it can to make ends meet. Meegee Yap, the hotel's director of sales and marketing, claimed that really knowing your market and transforming Park Inn by Radisson North Edsa into a multiple-use hotel helped it survive the two years when Philippine borders were closed.
Now that travel has resumed, the hotel offers Welcome Back Home promotion, allowing guests to escape to a refreshing re-start and create memorable moments in the hotel's well-appointed and contemporary guest rooms starting at PHP3,800nett per night for room only and PHP4,500.00nett per night with breakfast for two (2). Feel relaxed, comfortable, and rested – both day and night when you book a room with breakfast package as the rate is inclusive of complimentary late check-out until 8:00 PM and complimentary upgrade to the next available room category.
Moreover, Park Inn by Radisson's all-day dining restaurant, Casa, offers an affordable Korean BBQ experience riding the train of Filipinos love for this Korean dish. The Grill & Serve Unlimited Korean Barbecue is available on weekends (Friday, Saturday, and Sunday) from 11:00am until 8:00pm. Guests can satisfy their samgyup cravings with several meat choices such as chicken, pork and beef as well as a wide array of side dishes for only PHP659. The restaurant also offers other well-loved Korean dishes as add-ons for an affordable price.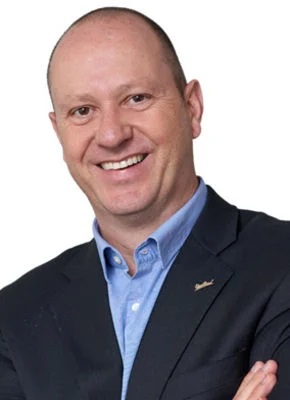 To expand more on how the hotel navigated the COVID pandemic and the new and exciting things that will welcome guests during their stay in Park Inn by Radisson North Edsa, I sat down with the hotel's general manager Nils Rothbarth.
Kristin Mariano: What are the challenges you faced in the past two years and the greatest lessons you learned from them?
Nils Rothbarth: Everyone faced uncertainty at the onset of the pandemic and it had a significant impact globally. But with these challenges, we emerged to be resilient and stronger as a hotel operator. One of the greatest challenges we faced during the pandemic was not being able to operate our workforce at 100%. What we did and became one of our best practices was to assign our team members to different departments which enabled them to be multi-skilled.
We were also able to quickly pivot our initiatives and align them to the changes in government guidelines. This pandemic taught us to learn and develop our skills, to be dynamic, flexible and to quickly adapt our direction and plans to the current situation no matter difficult it is.
KM: What are the changes you have adopted due to the recent pandemic?
NR: With the health and safety of guests and team members as its top priority, Park Inn by Radisson North EDSA has implemented the Radisson Hotels Safety Protocol program. The in-depth cleanliness and disinfection protocols were developed in partnership with SGS, the world's leading inspection, verification, testing and certification company, and are designed to ensure guest safety and peace of mind from check-in to check-out.
KM: What is new in Park Inn by Radisson North Edsa that you offer new and returning guests?
NR: Park Inn by Radisson North EDSA has partnered with The Mandara Spa, to provide quality spa services to our hotel guests and patrons. Through the partnership, The Mandara Spa will operate a spa facility within our hotel. This will complement Park Inn by Radisson North EDSA's upbeat branding and will provide a unique, rejuvenating and feel-good experience to every hotel guest.
We also have an ongoing summer promotion, Summer in the City. Starting at PhP 4,800.00 nett per night with breakfast for two, PHP300 Food and Beverage credits and a Summer Welcome Drink. Experience the perfect getaway and create memorable moments with our relaxing and comfortable rooms. Guests can enjoy and lounge by our pool and order a refreshing drink or satisfy their cravings with our delicious and hearty a la carte favourites of Casa Urban Table. With our proximity to the shopping mall, guests can easily have direct access to SM The Block and North Towers.
KM: What are the hospitality trends you see emerging this year and how do you plan to capitalise on them?
NR: We expect that business travel will still take a cautious approach but this will eventually pick-up as companies and corporations will eventually still need to meet physically.  Filipinos are gaining more confidence in taking trips, so we foresee that domestic travel will continue to be a key business driver for us including the MICE (meetings, incentives, conferences, and exhibitions) which have started to reactivate in late February.  We expect a strong recovery in 2022, however, this will not return to pre-pandemic levels yet, but definitely better than 2021.