Turning one: Avani+ Samui Resort unveils exclusively designed Scomadi by Thai artist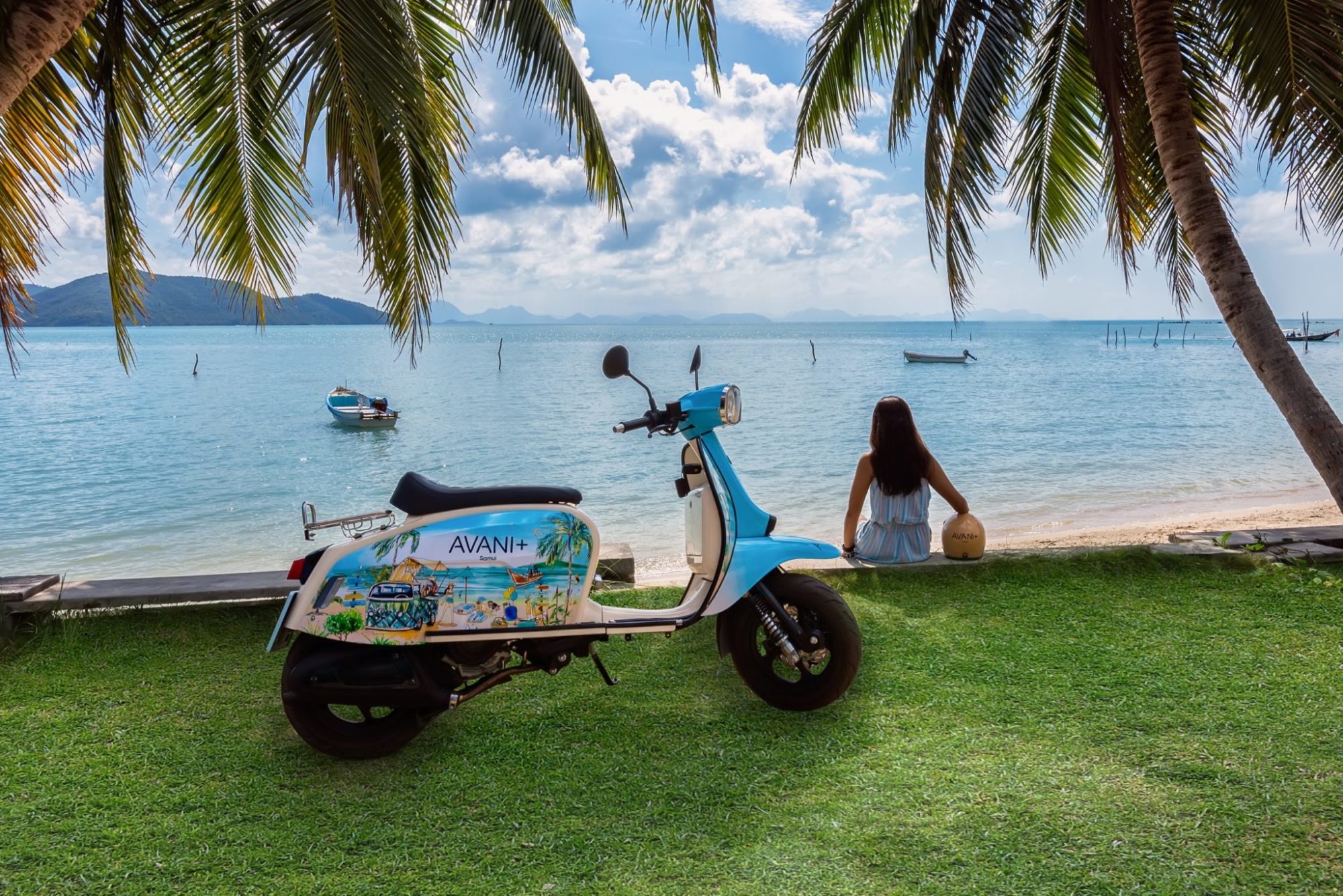 As part of its one-year anniversary celebrations, Avani+ Samui Resort has teamed up with renowned British scooter brand Scomadi in collaboration with Thai watercolour artist and visual storyteller, Pearada Unahalekhaka, to promote alternative island discovery.
Unahalekhaka translates her impressions during a stay at the Resort into watercolour masterpieces for an exclusive design on the Avani+ Samui Resort scooter. The artist brought out the distinctive identity of the resort, from the bright sea-blue used throughout its interiors, to the cool activities provided at the resort, including long-tail boat rides, beach picnic lunches and the iconic green cocktail van, which is one of the resorts' most popular photo spots.
The hotel focuses on guests' experiences during their stay. In collaboration with Scomadi, the rental service of a Scomadi Turismo Technica 125i scooter is now available for island explorations with a touch of modern classic thrown in.