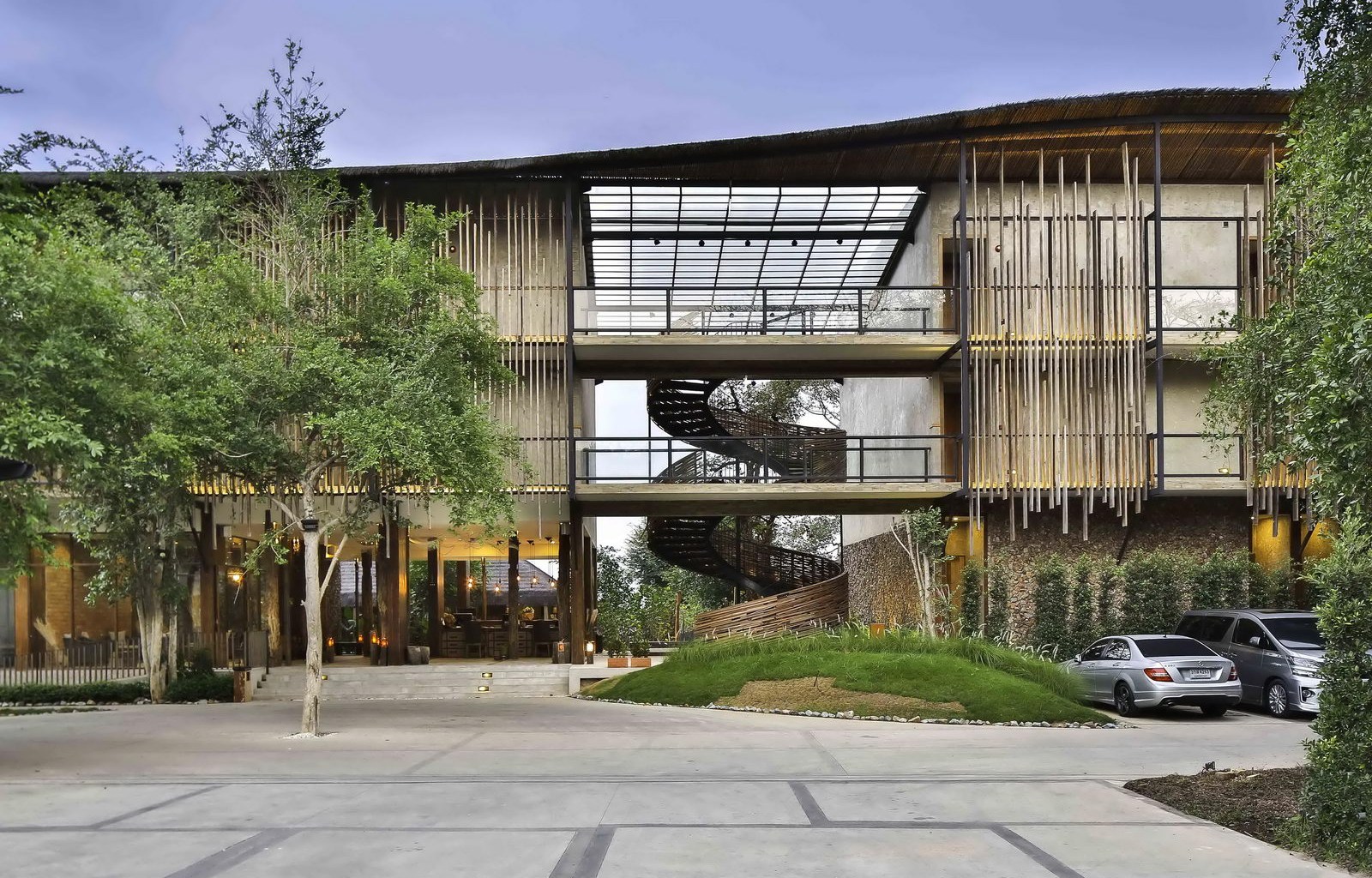 Located on the short stretch between Jomtien and Bang Saray, U Pattaya is a rather special hotel, which is saying something when you think about the vast amount of accommodations strewn across the length and breadth of the ever popular Thai entertainment hub, including all the big name luxury brands as well as one of the boutique resorts.
I had been looking forward to my stay in U Pattaya for a while as, since it first opened three years ago in 2015, the upscale lodgings has developed a reputation for the excellence of its service as well as the beauty of its beachfront location gazing out into the Gulf of Thailand.
One of the perks of choosing U Pattaya is that no matter the time of day you arrive, guests receive a full 24-hours stay. So even in my case, where I rocked up at close to midnight, I was welcomed like a friend and guided to my room where I was able to lay my head down without having to worry about checking out before I was fully rested. My only concern while I slept was my breakfast anxiety (a frustrating tendency, wherever I stay, to awake at odd hours convinced I have missed my inclusive morning nosh).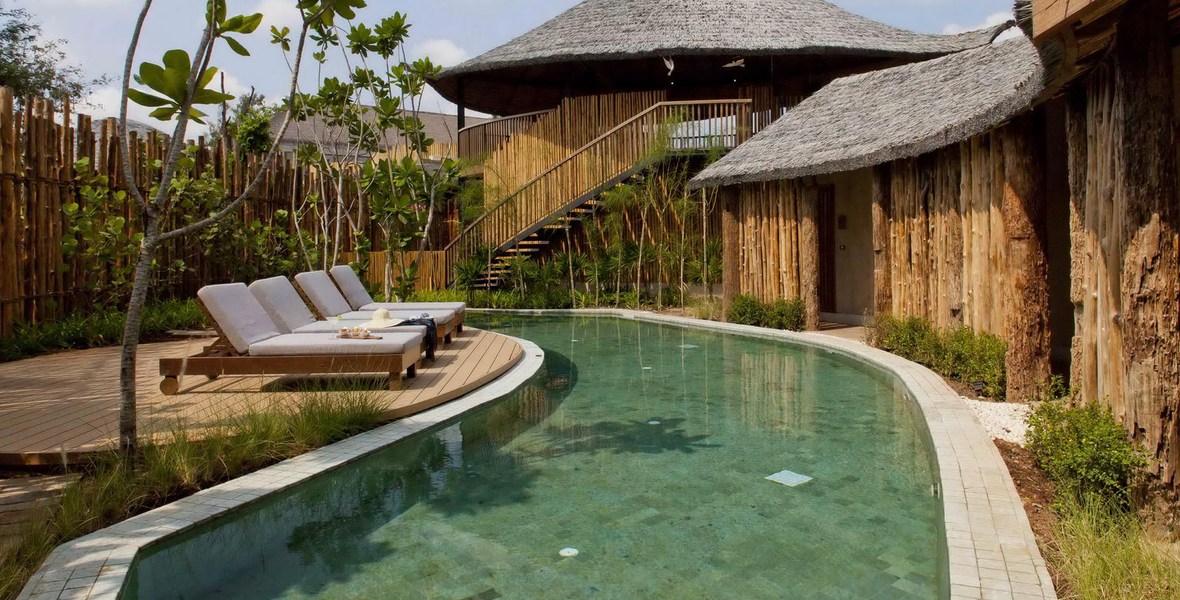 Rooms
U Pattaya offers guests the choice of 44 different lodgings including Superior and Deluxe room options in addition to the Pool and Pool Access Villas, Two Bedroom Pool Villa, Garden Villa and the Beachfront Pool Villa – ranging in size from 32 to 90sqm.
I had reserved myself a night in the Beachfront Pool Villa (60sqm, plus an 8-metre long pool) as I wanted to start the morning with views of the ocean. And boy was I happy, as after night's peaceful, if bacon tinted, rest I opened my eyes to a gorgeous and nutritious vista which cheered my soul and invigorated my limbs for the day ahead.
Along with the rest of the resort and rooms my villa featured U Pattaya's fisherman village concept theme, and used timbers and bamboo, in tandem with plush linens and thoughtfully curated trinkets to create a luxurious but welcoming vibe in which I was happy to crack on with my day's work  before and afternoon of relaxation and pampering.
Food and drink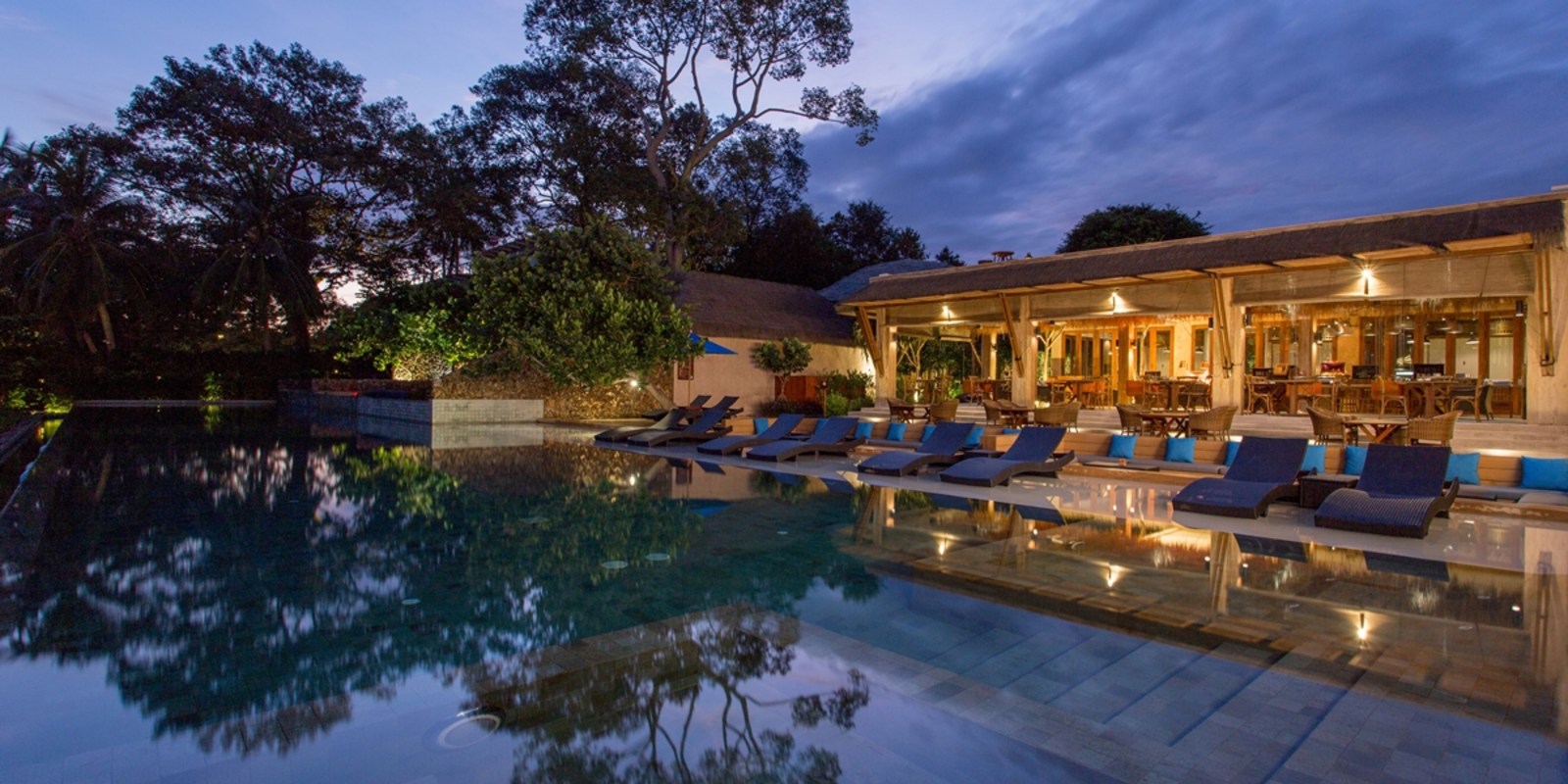 Papillion is U Pattaya's main restaurant, serving "French bistro style cuisine" freshly chopped, prepared and cooked to perfection using locally sourced produce. Papillion is also the location of U's exceptional breakfast service – which is served all day…if only I'd known.
For liquid refreshments, guests should head to U Pattaya's own sky bar, La Vela, where they can graze on regional snacks, while supping expertly made cocktails — or wine and beer from the bars solid drinks list – a great spot to watch the sun dip below the waves in the evening, before heading out on the town.
Facilities
If like some, but not me (I hasten to add), you cannot abide to be torn away from your exercise regime when away from home, the hotel offers a fitness centre full of everything you need to pump iron, sweat out calorific carbs and stave off extra blubber —  not to mention the  option of a professional yoga instructor.
For more peaceful activities U Pattaya's offers a range of restorative treatments and massages within the treatment rooms of its spa, not to mention the 7x44m pool just a few feet away along the beach.
MICE
Besides the special location and excellent service, U Pattaya also has attractive meetings and events resources, including the 132sqm Meeting Room which can be reworked into a number of different permutations, such as classroom, boardroom and theatre, with a maximum capacity of 80 guests.
The resort also offers a 50sqm terrace overlooking the beach. Not only is this a great breakout area to compliment the Meeting Room — but also a desirable space in itself, especially for wedding and intimate social events.