UAE hotels log in 6 million visitors spending 25 million nights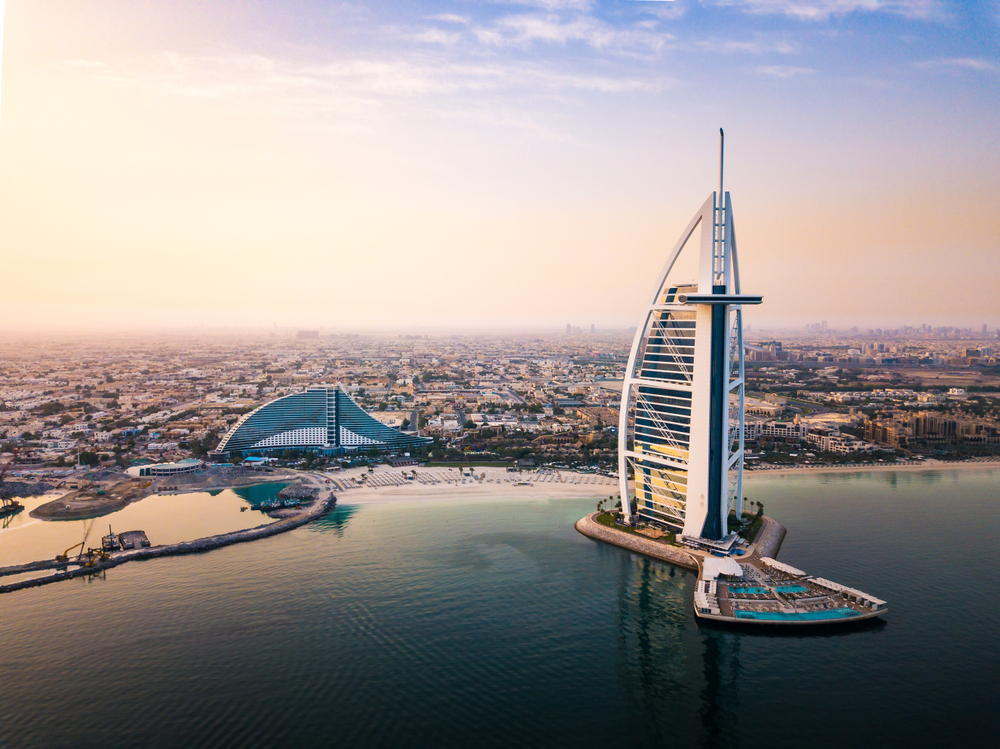 Hotels in the UAE attracted nearly six million visitors who spent 25 million hotel nights in the first quarter of 2022, an increase of 10 percent compared with the same period of 2019, a media report said. Moreover, their period of stay in hotels grew by 25 percent during the same period, while the hotel occupancy rate was 80 percent, one of the highest internationally, reported Emirates News Agency (WAM).
Hotels achieved earnings totalling AED11 billion ($3 billion) in the first quarter of 2022, an increase of 20 percent compared to the same period in 2019. These hotels resumed activities at full capacity, totalling nearly 200,000 hotel rooms.
In terms of flights and hospitality, the number of passengers who arrived at the country's airports exceeded 20 million in the first quarter of 2022, compared to 8.6 million in the same period of 2021, an increase of 135 percent.
The contribution of the travel and tourism sector to the country's GDP over the past three years was 3.4 percent, totalling 15 percent compared to 11.6 percent in 2019. These indicators underscore the growing confidence in the UAE's tourism sector and its prominent local or international reputation, as well as the efficiency of its sustainable tourism policies and the success of its initiatives, campaigns and exhibitions aimed at supporting the tourism sector.
The internal tourism strategy complements the UAE's national tourism development strategy, given its key role in attracting tourism-related investment and income and bolstering the tourism sector's growth. The sector witnessed an increase in spending by local tourists in 2020 which stood at 33 percent, compared to 67 percent by international tourists. In 2019, spending by local tourists was at 22 percent, compared with 78 percent by international tourists.
The campaign highlighted the country's environmental and sustainable tourism advantages and allowed visitors from all emirates to visit natural reserves, oases, mountains, islands and beaches to enjoy their biodiversity, while desert tourism featured interesting safaris.