Embark on the ultimate Arctic and Antarctic cruises with Albatros Expeditions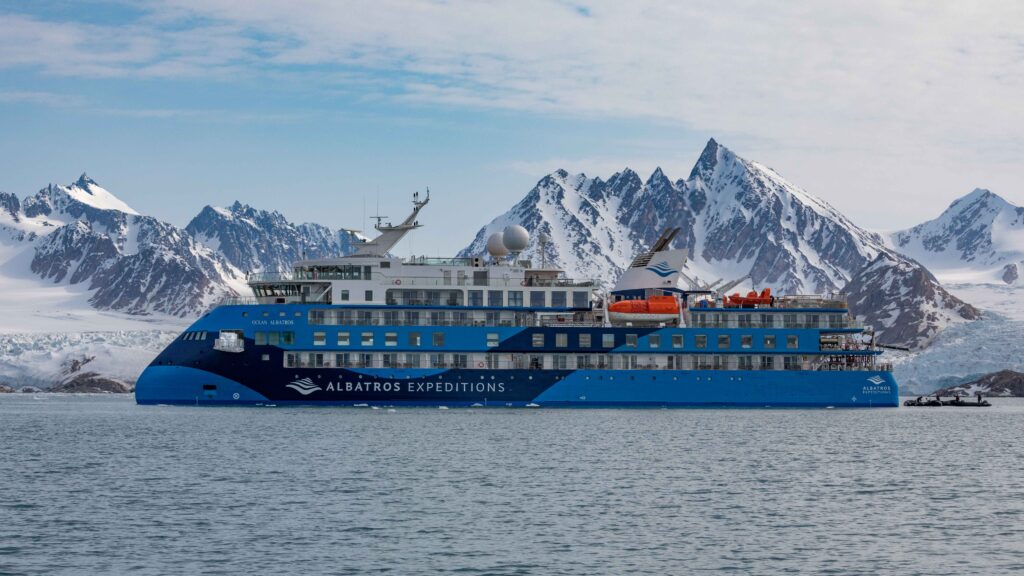 When it comes to exploring the untouched beauty of the polar regions, Albatros Expeditions stands out as the premier choice for discerning travellers seeking an unparalleled adventure. With a legacy of expertise and experience that spans decades, the cruise line offers an extraordinary range of cruise offerings, setting the stage for unforgettable journeys into the wonderlands of the Arctic and Antarctic. As we dive into the heart of what makes Albatros Expeditions the ultimate polar tour operator, let's also take a closer look at their latest fleet additions – Ocean Victory and Ocean Albatros.
Adding to their former legacy fleet, Albatros Expeditions proudly introduces Ocean Victory, launched in 2021, and Ocean Albatros, launched in June 2023. These state-of-the-art vessels are equipped with cutting-edge technology, ensuring the highest standards of safety, comfort, and environmental sustainability. From spacious cabins to luxurious amenities, these ships redefine what it means to explore the polar regions in style.
Sailing the path of sustainability since 1995
Albatros Expeditions' commitment to sustainability is not just a trend; it is a core value deeply embedded in its ethos. Their dedication to preserving the fragile ecosystems of the polar regions led them to receive the European Travel Award for sustainable travel back in 1995 – a testament to their long-standing commitment. Not content with mere accolades, Albatros Expeditions actively supports several charitable initiatives focused on polar conservation, ensuring that their voyages contribute positively to the regions they explore.
The cruise line's environmental consciousness is further exemplified by its clean ship certification, with one of the lowest emission per guest ratios in the industry. This dedication to minimizing their carbon footprint showcases their commitment to leaving these pristine landscapes as they were found. Even the finer details are taken into account – only fair-trade organic teas and coffees are served, there are no single-use plastics onboard, and fully recyclable parkas keep travellers warm without compromising on sustainability.
Crafting an authentic experience with Nordic heritage
Albatros Expeditions understands the value of embracing the minimalist design, sustainability, and craftsmanship that Scandinavian products are renowned for. This philosophy is mirrored in their onboard experiences, where every detail is thoughtfully curated to reflect the essence of the Nordic lifestyle. The "hygge" atmosphere, characterized by coziness and contentment, permeates every corner of their ships, creating an atmosphere that allows travellers to truly connect with the serene polar landscapes.
Embarking on a journey of exploration
Behind Albatros Expeditions' success is a team of passionate explorers who share a deep love for the polar regions. Their owner and chairman, Søren Rasmussen, is not only a remarkable expedition leader but also a biologist, lecturer, and author, well-versed in evolution, conservation, and anthropology. This expertise trickles down through every facet of the cruise line, ensuring that each voyage is a rich blend of education, adventure, and discovery.
Crafting unforgettable memories
The true measure of any polar expedition lies in the memories it creates. Albatros Expeditions consistently ranks high in this aspect, boasting an impressive Net Promoter Score (NPS) of 87 and a Trustpilot score of 4.5. These scores are more than statistics; they are reflections of the countless travellers whose lives have been forever changed by the immersive experiences offered by Albatros Expeditions. From witnessing breathtaking icebergs to encountering wildlife in its natural habitat, each moment becomes a cherished memory that lasts a lifetime.
Affordable luxury: Where value meets quality
Albatros Expeditions shatters the misconception that polar adventures come with an exorbitant price tag. Their commitment to offering unbeatable value is evident in their competitive pricing, making these extraordinary journeys accessible to a wider audience. Yet, affordability doesn't equate to compromising on luxury. The cruise operator delivers a high-quality product that redefines affordable luxury, ensuring that every guest enjoys comfort, style, and an unforgettable experience.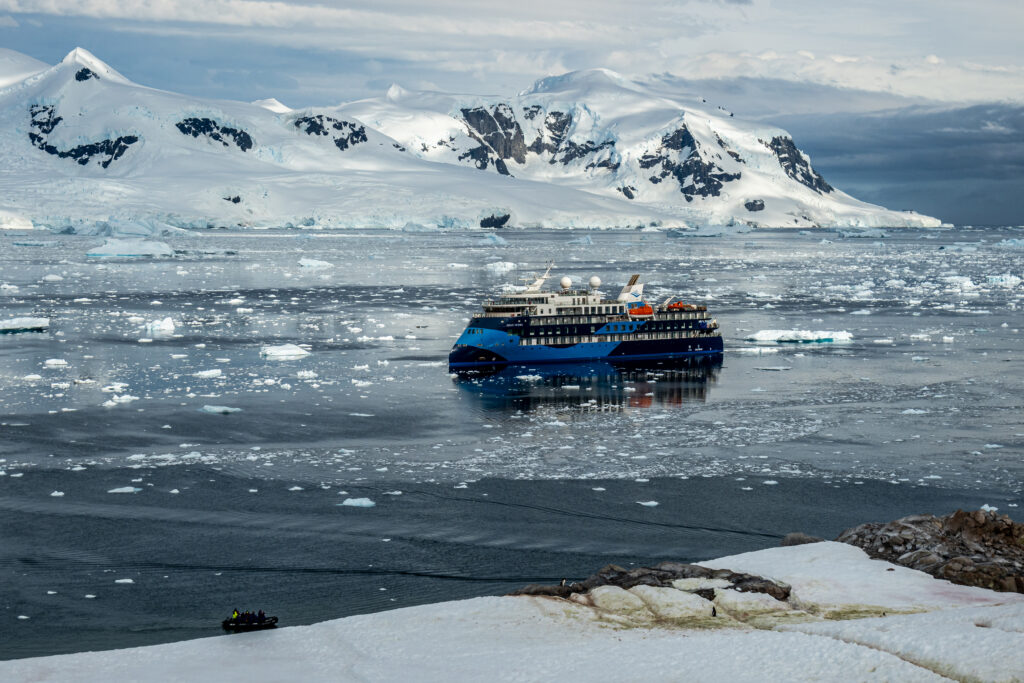 Albatros Expeditions has proven time and again to be the unrivalled choice for those seeking Arctic and Antarctic adventures. Their legacy of sustainability, coupled with a commitment to creating authentic and transformative experiences, sets them apart in the industry. With a team of passionate explorers at the helm and impressive new vessels Ocean Victory and Ocean Albatros, Albatros Expeditions continues to pave the way for polar exploration.
Whether you are a seasoned traveller or embarking on your first polar adventure, Albatros Expeditions promises a journey that will forever leave its mark on your soul.
BOOK YOUR POLAR ADVENTURE HERE