The Tourism Authority of Thailand (TAT) ushered a move to gather the yacht industry in one major event in Thailand and demonstrate united support for the government's yacht tourism initiative. Andy Treadwell, CEO of Verventia Pte Ltd, owners of the Thailand Yacht Show (TYS), Gael and Olivier Burlot, owners of Asia RendezVous, and Gulu Lalvani, Chairman of Royal Phuket Marina, announced to collaborate in producing one combined boat show in Phuket from 10-13 January, 2018 and under the name "Thailand Yacht Show & Rendezvous".
Phuket's premier waterfront destination located on the island's east coast, Royal Phuket Marina has been a boat show host for almost 15 years now. Over the years it has ushered in Russian and Chinese boat buyers in what is predominantly a European buyer base. The upcoming edition "will be bigger and better than ever" as the major players join hands.
"Support Thailand's marine industry"
Joint venture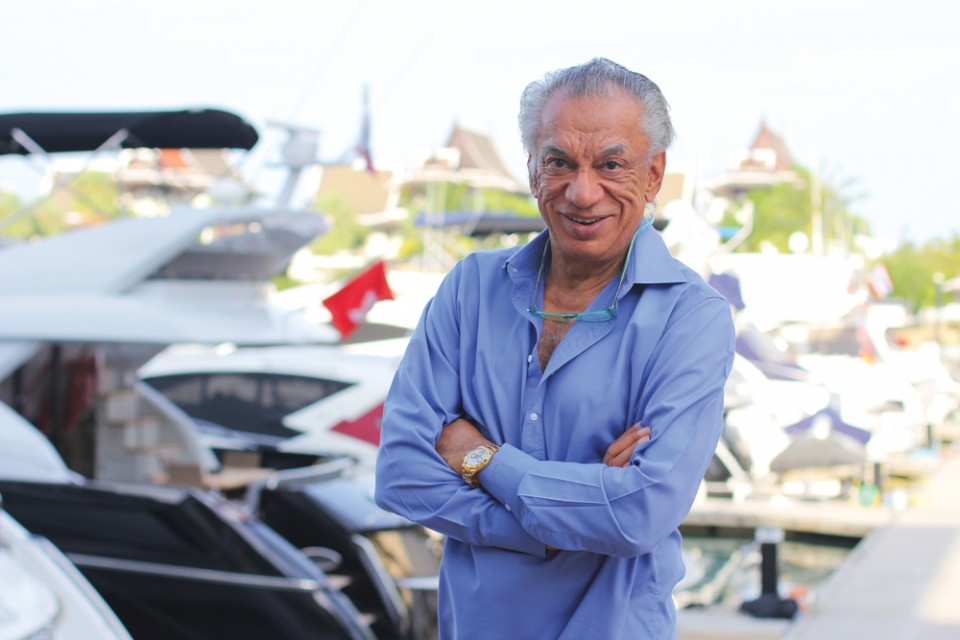 Gulu Lalvani said: "Our primary aim is to support Thailand's marine industry and provide the perfect venue for a yacht show in Phuket. Joining hands to make a single show in Phuket was the best thing to do for the industry. Having talked with many in the industry it was clear that they all wanted that show to be held at Royal Phuket Marina. Our strategic central location on the island makes it the easiest to access for visitors and exhibitors, and our waterfront exhibition hall means the indoor and outdoor displays are alongside each other ensuring it's easy for visitors to explore the entire show."
While hosting one grand show reduces any confusion with visitors and exhibitors, it also means exhibitors can focus their resources on a single show and put on fantastic displays and activities for visitors.
"Thailand as a world-class yacht tourism destination"
In a press statement, Andy Treadwell explained: "It's obvious that we needed to make this all one event, and great that we've been able to do so in a relatively short space of time – entirely thanks to the industry coming together and getting everyone to agree. The TAT, our partners and main sponsor of the Thailand Yacht Show, also asked us earlier in the year to try to put everything into one show instead of competing and dividing the industry. We're all now looking forward to getting on with the job and building this event over the next few years into a proper international marketing platform for the yachting industry, and for Thailand as a world-class yacht tourism destination".
Bringing the shows together will allow all partners to pitch in their unique specialities. The show will include the traditional in-water display and a Superyacht Zone where a collection of spectacular superyachts will be displayed at a private island just five minutes away.
Phuket- A cruising paradise
"Phuket is the yachting playground of Asia"
Although bogged by growing tourism, Phuket's island topography, tropical beaches, clean air and waters makes it the number one choice in the region for cruising. "We continue to see more owners relocate their boats from around Asia, to Phuket, to take advantage of the year-round cruising, tropical weather and legendary Thai hospitality. We also see more boats being sold locally to expat residents in Thailand and Thai nationals. The boat ownership figures in Thailand continue on an upward trend and this is evidenced by all the marinas running at high occupancy year-round," added Lalvani.
He added that "Phuket is the yachting playground of Asia" and has over the years attracted a large turnout of visitors from around the region, particularly Hong Kong, Singapore, Malaysia, China and India. With Phuket being the regional hub, many boat manufacturers choose to launch their models at the Thailand Yacht Show & RendezVous, making it a must attend event for any boat owner in Asia.
While the top-end of the market  the luxury yachts and superyachts remain strong, there is a sizeable growth in the small boat sector (motor boats upto 40-foot). The response to the year-old, covered dry stack serviced by the largest Wiggins Marina Bull forklift in Asia-Pacific from boat owners in not only Thailand but also Hong Kong, Singapore, Malaysia and Taiwan about moving their boats to Phuket and keeping them in this dry stack, are testimony to this growth.
Since Phuket's marine tourism continues to rise both in numbers and quality and given the ease of access in the region, to keep boats in Phuket, fly in and go cruising is hassle-free. In addition to private boat use, more people are chartering and, experiencing the beautiful cruising Phuket and surrounds has to offer. The Thailand Yacht Show & RendezVous can in fact serve as a platform for marine business, and it is also a promotional tool for tourism in Thailand, that it so badly needs to boost.
Lalvani said: "Royal Phuket Marina works closely with the Tourism Authority of Thailand throughout the year in promoting marine tourism in Phuket and neighbouring areas.With regards to agents, a number of the leading day-tour boat operators base themselves at Royal Phuket Marina and agents regularly visit them to experience the trips. They place a high value on the safety, security and convenience of Royal Phuket Marina as an embarkation and disembarkation point for their guests." Apart from the show, Royal Phuket Marina also hosts thousands of visitors each month who enjoy the boardwalk and dining facilities, as well as day boat trips, charters and private boat tours.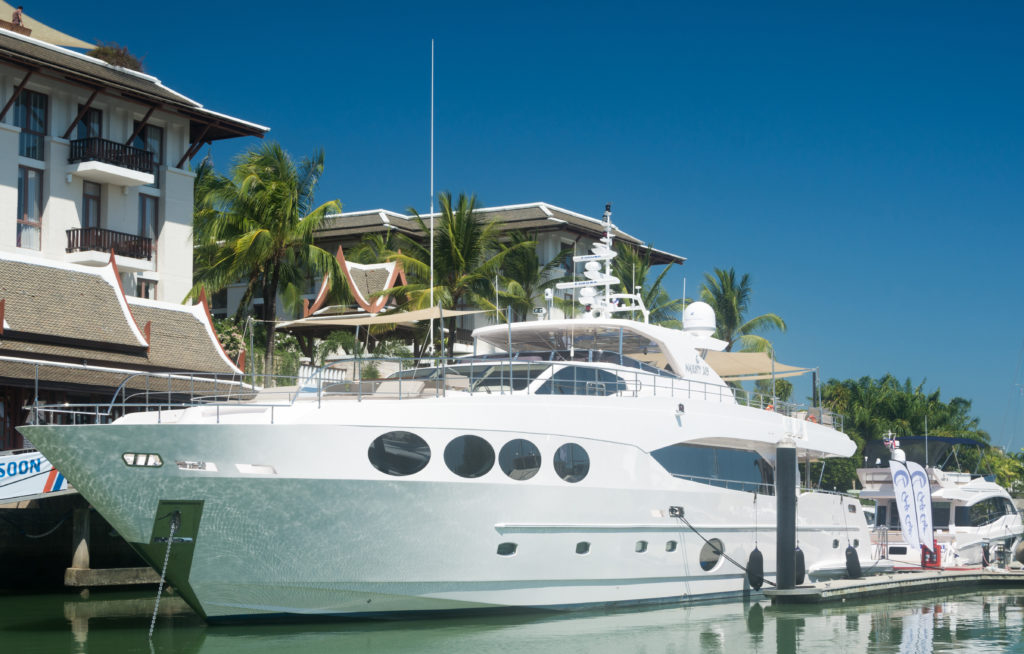 As the show is free to enter, it is a good opportunity for agents and representatives of the hospitality sector to get a first hand view of what Phuket's marine industry and marine tourism is all about. The show aims to provides a platform for key stakeholders to meet and discuss collaborations.
"I expect the number of Indian visitors to Phuket to grow rapidly"
"We are also working closely with GoAir – the first Indian airline to offer direct flights from India to Phuket. They are currently offering flights from three cities and plan to scale that up to 10 cities in the near future. With such a large population, within a four hour flight, I expect the number of Indian visitors to Phuket to grow rapidly," Lalvani said.