Uniworld to debut train-only itinerary in 2022
Luxury river cruise company, Uniworld Boutique River Cruises, is introducing a new rail-only itinerary and more Cruise & Rail itineraries for 2022. As private and convenient travel styles increase in demand, Uniworld will be offering its guests more ways to see bucket-list worthy destinations.
"Uniworld is excited to be expanding into a new style of travel while continuing to offer the same unforgettable experiences that are exclusive to Uniworld," says Ellen Bettridge, president & CEO of Uniworld. "We're looking ahead to 2022 and the unique ways we can provide our guests with the best travel opportunities to fully immerse themselves in remarkable experiences."
Uniworld will be offering guests a new way to travel through a Trans-Siberian rail-only journey on the Golden Eagle Trans-Siberian Express from Moscow to Vladivostok. Guests will ride across Russia from east to west through the magnificent Urals mountain range and along the shore of the largest freshwater lake in the world—Lake Baikal.
On this itinerary, travellers will explore the streets of Moscow, dine in Café Pushkin and sip Russian Champagne at Moscow Kazansky Station. In Kazan, guests will visit the Kremlin Fortress, a UNESCO World Heritage site and travel to Novosibirsk where they will visit the iconic Opera House in Lenin Square. A Uniworld representative will be present throughout the trip, as well as an exclusive Uniworld dining car serving up some of Bea Tollman's most beloved dishes.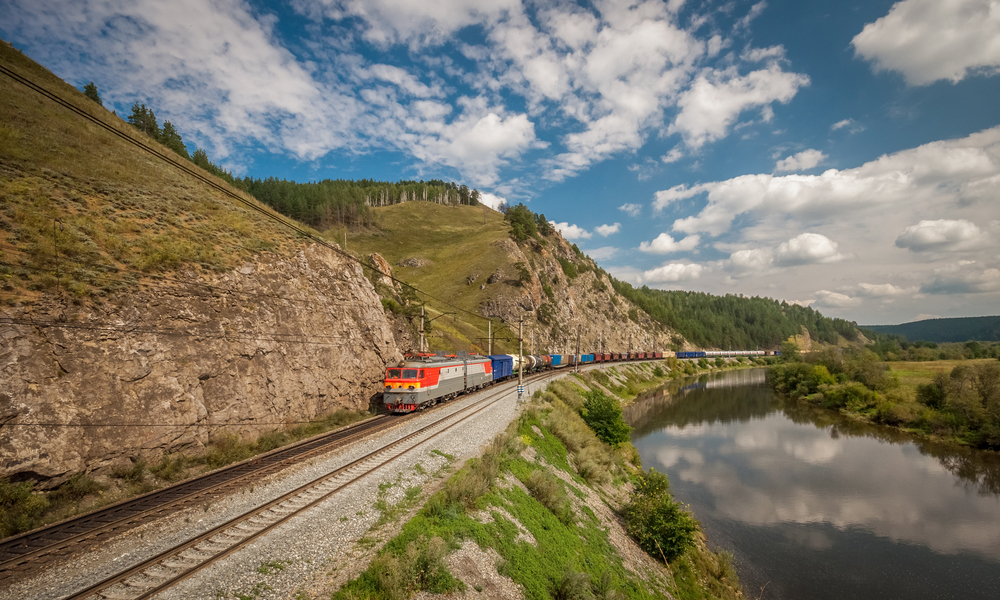 Departure dates are July 27, August 6, and August 21, and include a one-night hotel stay at both the Four Seasons Hotel Moscow and the five-star Lotte Hotel Vladivostok. Uniworld will arrange additional pre and post-trip hotel accommodations upon request.
Based on the successful roll-out of their 2021 Cruise & Rail itinerary between Venice and Zurich, Uniworld will launch even more Cruise & Rail experiences through Hungary, Italy, Turkey, Romania, Austria, Switzerland and more in 2022. The new Castles of Transylvania rail experience will connect Golden Eagle's Danube Express train with Uniworld's Enchanting Danube cruise, onboard the S.S. Maria Theresa, for eight different departures. Guests can choose from either a pre-cruise rail option for a 12-night trip starting with a one-night hotel stay in Budapest or a post-cruise rail option for an 11-night trip starting in Passau.
On this trip, top highlights include a visit to three castles including dinner at Bran Castle of the legend of Dracula and a visit to the capital of the Transylvania region, Cluj-Napoca. Uniworld's second new Cruise & Rail itinerary provides another option for Venice, connecting with the all-new S.S. La Venezia. Along with the current four-night Zurich to Venice Cruise & Rail itinerary offered for 2021 and 2022, Uniworld will also launch Venice to Istanbul for eight nights, and reverse, from July to September. This itinerary will include a two-night hotel stay in Istanbul and travels through nine countries including Croatia, Bosnia, Serbia and Bulgaria.
For all 2022 cruises, Uniworld will offer river cruisers a 12% early payment discount on sailings paid in full and booked by December 31, 2021, including suites. This special offer is valid on the cruise portion of all 2022 Cruise & Rail itineraries.