Unveiled: Crystal Endeavor rolled out at MV Werften in Stralsund, Germany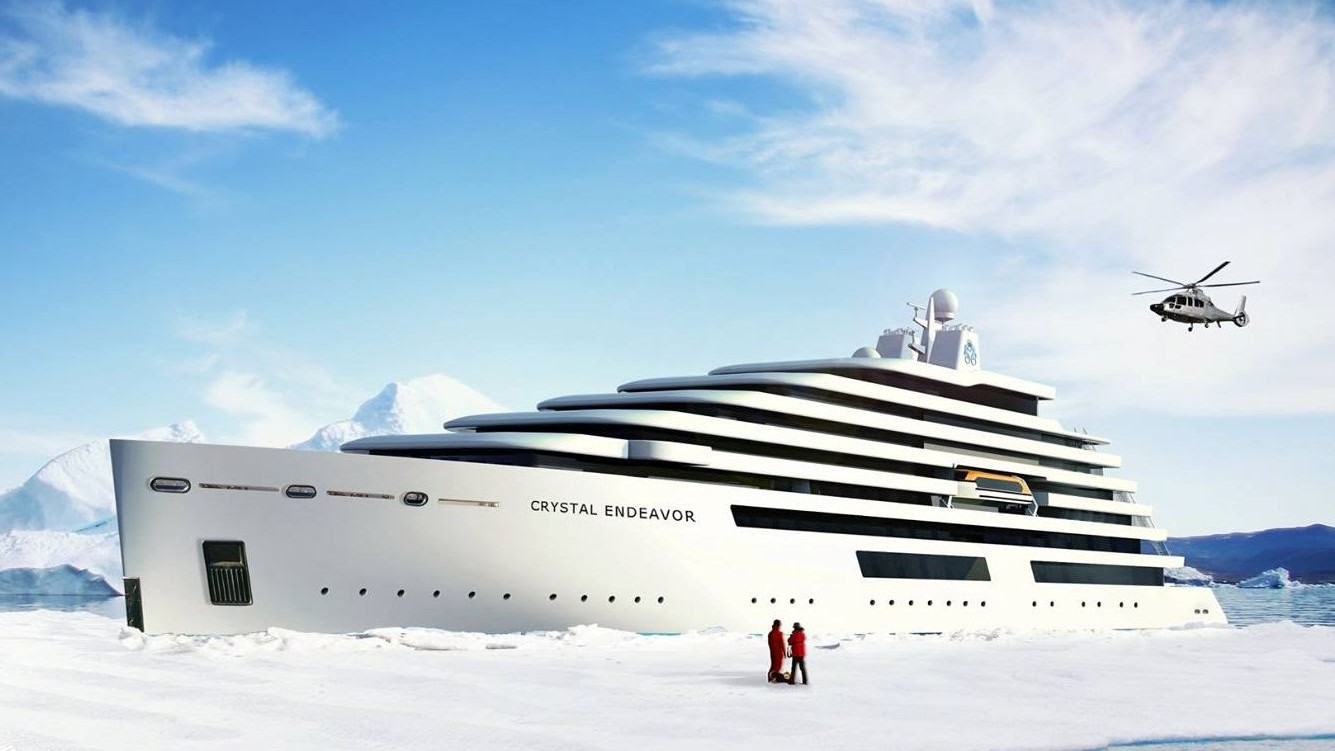 Crystal Endeavor rolled out of MV Werften in Stralsund, Germany touching water for the first time in the most recent milestone for the polar class expedition vessel. The latest addition to the Crystal fleet, the German-built Crystal Endeavor will embark on her maiden journey from Tokyo on 10 August 2020.
"Each milestone marked in the journey to introducing it to the world becomes more thrilling, as we know that the most adventurous luxury travellers are eagerly awaiting the unforgettable experiences that lie ahead, just as we are," said Tom Wolber, president and CEO of Crystal.
The 20,000-GRT PC-6 expedition ship will accommodate just 200 guests with elegantly casual, generous public spaces designed to showcase the outside scenery; all-suite, all-verandah, butler-serviced guest rooms; Michelin-inspired dining options with six dining venues, including Master Chef Nobu Matsuhisa's Umi Uma & Sushi Bar; full-service Crystal Life Salon & Spa and a state-of-the-art fitness centre.
Unforgettable experiences.
Expedition-specific amenities and spaces will enhance guests' experience, including enrichment areas, designated mud rooms and a helicopter lounge. A seven-guest submersible will also be on board, allowing for deep-water explorations up to 980 feet in select areas of the world.
Crystal Endeavor's worldwide itineraries through early 2023 are now available for booking, comprising three dedicated categories of exploration – remote expedition, visiting some of the most far-flung destinations and uninhabited locales; cultural discovery and destination exploration.