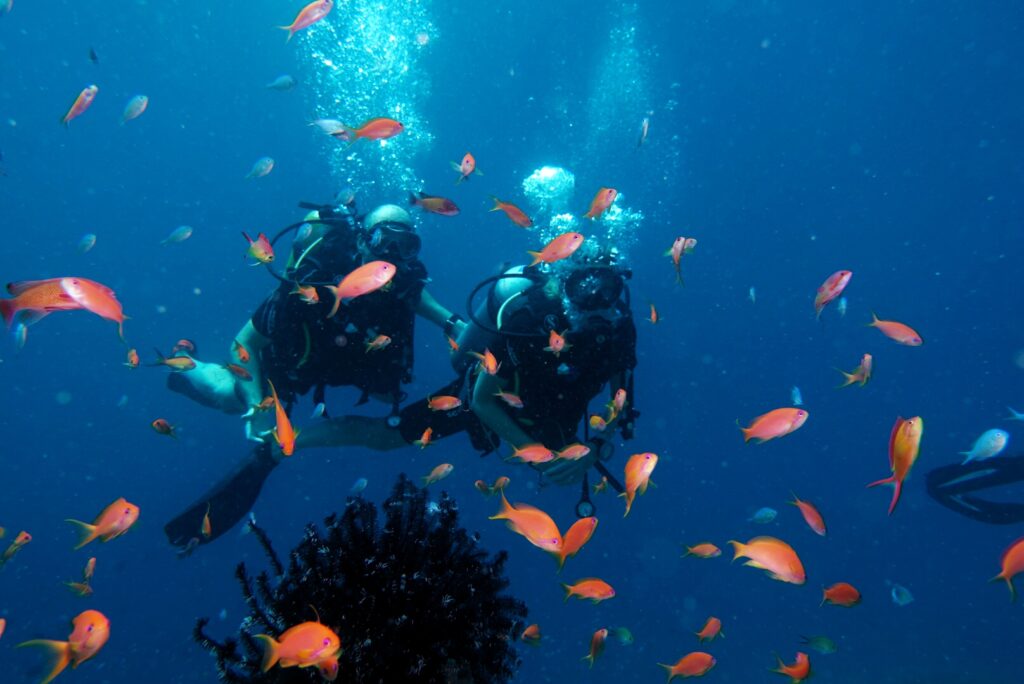 Kandolhu Maldives, the epitome of intimate luxury, also has a lesser known adventurous side to it. Located in the centre  of Ari Atoll, it is one of the best dive locations in the Maldives, offering unforgettable underwater experiences that will  leave you gasping for breath – in the most magnificent way possible.
Reached within 25 minutes by seaplane, Kandolhu is an enchanting little island oasis that beckons you to dive headfirst  into a world of vibrant coral reefs, mesmerising marine life, and unparalleled natural beauty. Prepare to be captivated by  the kaleidoscope of colours that dance beneath the azure waters, as you embark on an underwater odyssey that will  redefine the meaning of adventure.
At Kandolhu, you'll have the privilege of accessing exceptional dive sites both in the captivating North Ari Atoll and the  mesmerizing South Ari Atoll. The Ari Atoll is a paradise for pelagic enthusiasts, offering thrilling encounters with feeding  manta rays, graceful whale sharks. Unlike traditional protected walls or coral reefs, the dive sites in this region are  predominantly characterized by remarkable thilas (pinnacles) and kandus (channels), creating the perfect setting for  exhilarating drift diving experiences.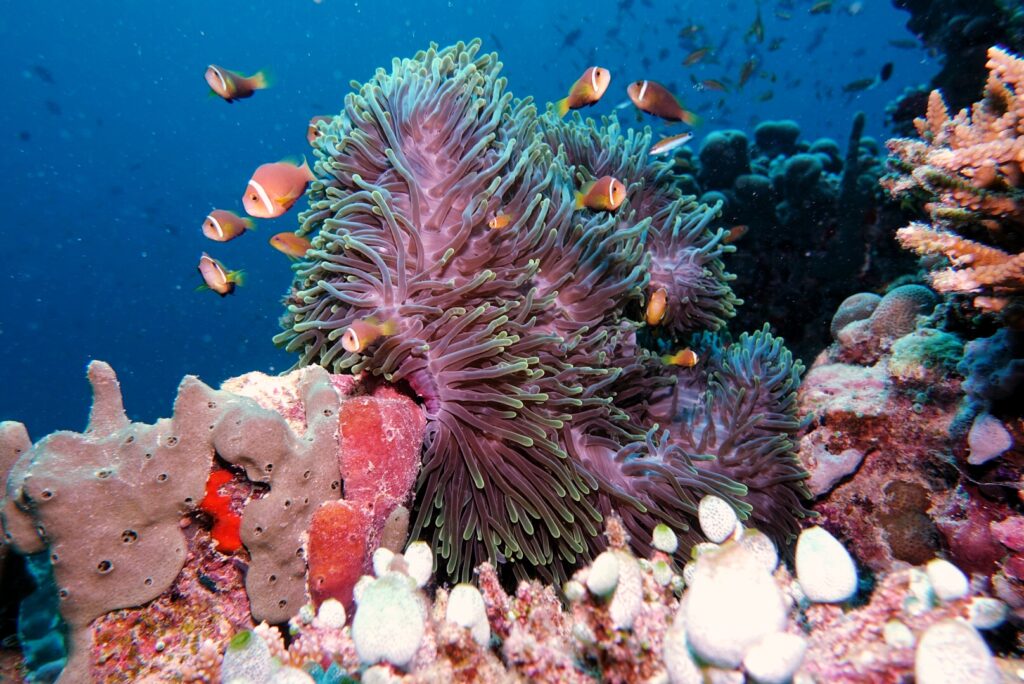 Dive enthusiasts of all levels are welcome to explore the extraordinary wonders that lie beneath the waves. Whether you are a seasoned diver or a beginner looking to take your first underwater breath, our team of experienced dive instructors is ready to tailor an unforgettable diving experience that matches your skills and desires. Their expertise and passion for marine conservation will ensure your safety while preserving the delicate ecosystem that makes Kandolhu Maldives a true haven for divers.
Beyond the enchanting underwater realm, Kandolhu offers a wealth of luxury amenities and services that will leave you feeling pampered and revitalised. Immerse yourself in the lap of luxury with chic accommodations, where every inch is designed to create a haven of tranquility. Indulge in delectable culinary delights at the resort's 5 world-class restaurants, sip on tropical concoctions at the beachside, and unwind with rejuvenating spa treatments.
Prepare to be captivated by the wonders that await you beneath the surface of the Kandolhu Maldives, where every dive is a thrilling exploration of nature's extraordinary beauty. Let the waves guide you towards an aquatic paradise that will leave you breathless – and yearning for more.