UV-cleaning robots roam Pittsburgh International Airport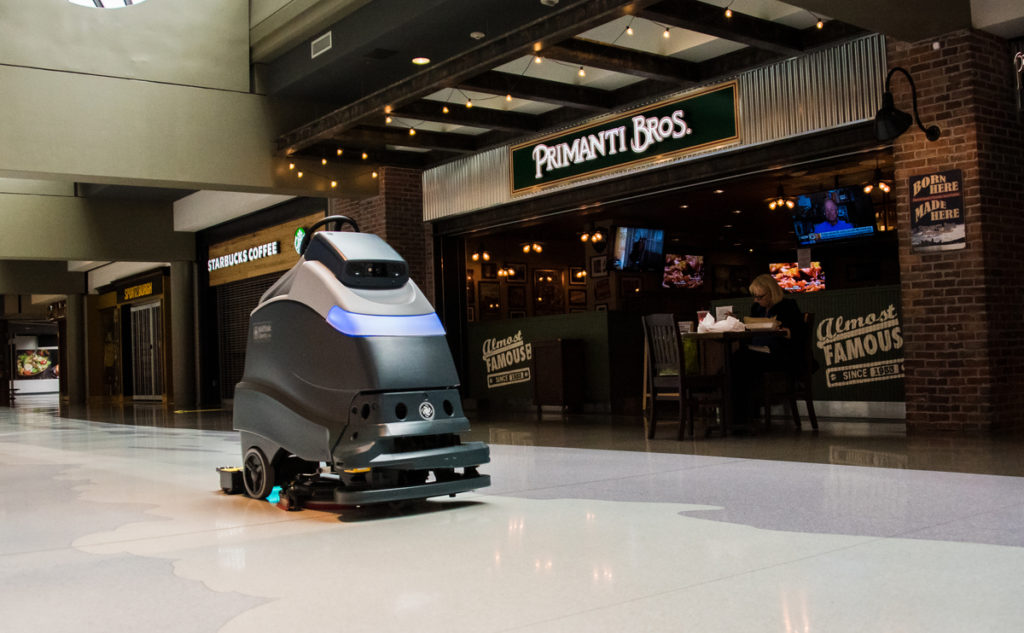 Cleaning robots in airports (and probably in all establishments) is a type of machine invasion I can get behind. This autonomous robot does more than your average Roomba as it is armed with UV light and augments the traditional cleaning process adding another layer of safety for the passengers.
In response to the COVID-19 pandemic, airports are searching for ways to enhance their cleaning methods and researchers believe UV-C rays, which have been used to sanitise hospital rooms for decades, can be applied in other high-traffic settings with similar results.
Pittsburgh International Airport (PIT) has teamed up with Pittsburgh-based Carnegie Robotics to deploy autonomous floor scrubbers that use UV technology designed to kill microbes in high-traffic areas.
The partnership is the first step of an airport-wide strategy to deploy technology solutions and multi-layered cleaning processes to enhance the health and safety of travellers. The "PIT Safe Travels" Programme includes implementation of face coverings and installation of shields at check-in, social distancing signage, reconfigured seating at the gate and touchless transactions.
As a result of successful implementation, airport officials are looking at incorporating this UV disinfecting technology in additional ways, including on handrails of escalators, moving walkways, lift buttons and other high-touch areas. The aim is to ultimately increase cleanliness and help restore confidence in travelling.
Built by Danish firm Nilfisk, the self-driving robots were designed and manufactured by Carnegie Robotics using AI and robotic systems that can map an area and then clean it without human help. The water requires a change after 2.5 hours and batteries recharged every six at the Robot Repair Shop.
"The health and safety of airport staff and the travelling public are always the top priorities," said Pittsburgh International Airport CEO Christina Cassotis. "We know that restoring confidence in travel is going to be the key to industry recovery. That's why we're incorporating world-leading Pittsburgh technology as part of the solution."