VFS unveils Abu Dhabi visa application centre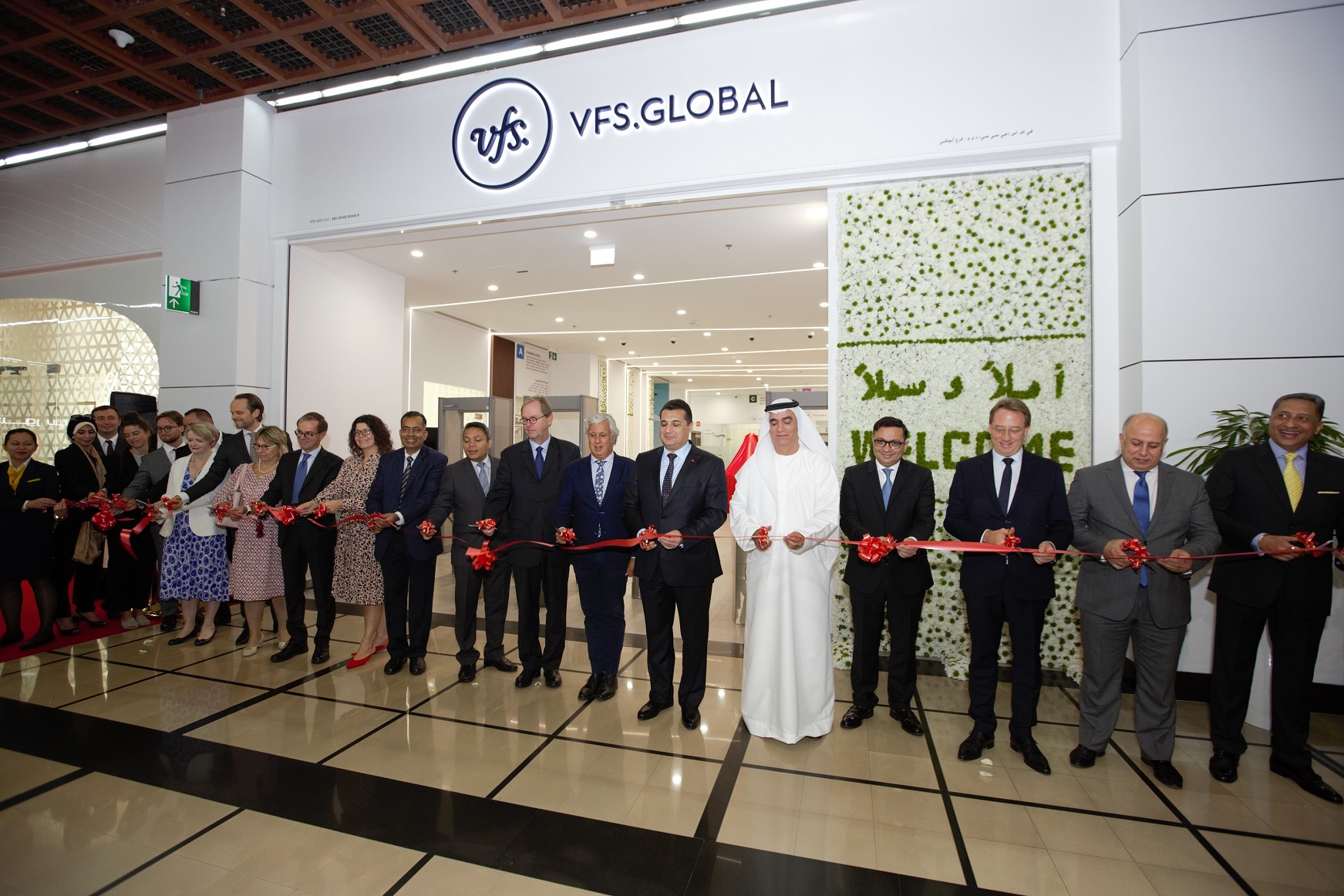 In an expansion drive to meet the growing travel demand and to offer an enhanced visa application experience with an automated and seamless process, VFS Global officially inaugurated its new Abu Dhabi Joint Visa Application Centre at a more comfortable and premium location in terms of amenities and infrastructure.
The newly relocated centre is situated at Level B2 (Lower Ground), The Mall, World Trade Centre, Khalifa Bin Zayed the 1st Street (Airport Road), Abu Dhabi. Spacious, in close proximity to the business and residential area, with high security control and ample parking space, the location of the new Joint Visa Application Centre offers applicants a hassle-free experience while submitting their applications.
Spread across 24,000 square feet, the new centre serves 28 client governments and is expected to process over 100,000 visa applications annually. The centre is equipped with 72 application submission counters and can accommodate up to 1,500 applicants a day.
For customers seeking luxury and convenience, the Abu Dhabi centre offers 24 submission counters in its premium lounges and is one of a handful of VFS Global centres around the world that also offers a platinum lounge.
Commenting on the launch of the new centre, Vinay Malhotra, regional group chief operating officer for Middle East, South Asia and China at VFS Global said: "The launch of the new Abu Dhabi centre, which is one of the biggest in the region, reflects our vision to provide world-class facilities to match the UAE capital's strong demand for best-in-class visa application services, and we are proud to be innovating in line with the heritage and values bestowed upon us by the esteemed UAE leadership."