Vietjet receive first Airbus A321neo in Southeast Asia
Vietjet, has become the first airline in Southeast Asia to acquire an A321neo (new engine option) after the Airbus aircraft landed at Tan Son Nhat International Airport from Hamburg, Germany. The A321neo, registered as VN-646, is powered by Pratt & Whitney's latest-generation GTF engines.
With 230 comfy leather seats and high-quality carpeting, the first five rows of Vietjet's spacious new A321neo has been specially designed to accommodate passengers flying Skyboss, the airline's premium service. The aircraft's interior also features a unique color-changing LED light system and striking decor to create a comfortable ambience throughout the cabin.
The plane incorporates the latest in engine design, advanced aerodynamics and cabin innovations. The GTF (geared turbofan) engines offer a significant reduction in fuel consumption, at least 16 percent from day one and 20 percent by 2020, as well as 75 percent reduction in noise and 50 percent reduction in emissions.  And Vietjet are one of the first few airlines in the world to incorporate the engines to its aircraft.
The new aircraft will begin operating on domestic and international routes to and from Vietnam in January 2018. Furthermore, Vietjet announced its decision to upgrade an existing order for 42 A320neo aircrafts to the superior, and larger, A321neo models. This brings the airline's orderbook with Airbus to 73 A321neos and 11 A321ceos. This A321neo is the 17th aircraft delivered to Vietjet from Airbus in the last year.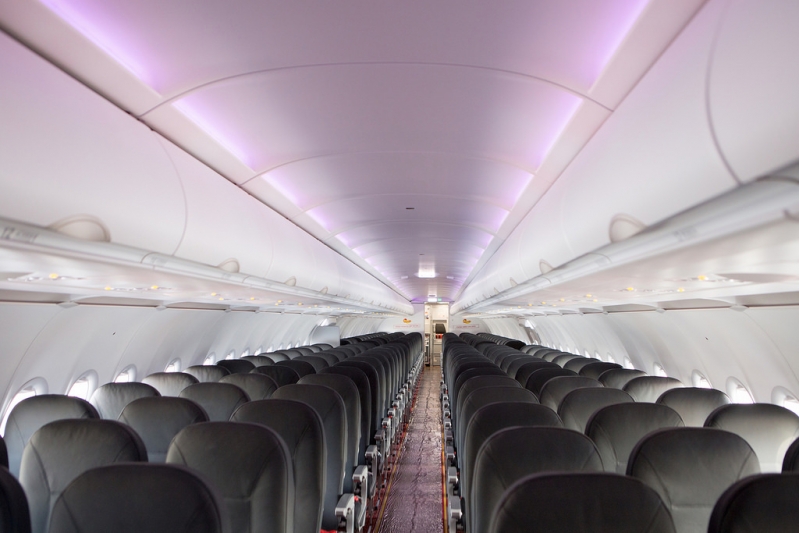 "We are proud when a dynamic airline like Vietjet endorses our products," said Fabrice Brégier, Airbus chief operating officer and president of the commercial aircraft. "The A321neo combines higher capacity with the lowest operating costs in its class, offering unbeatable efficiency. This aircraft will be a real asset in Vietjet's expansion plans in such a competitive market. We look forward to seeing the A321neo flying in Vietjet colours."
"The A320 family aircraft has greatly contributed to Vietjet's impressive operating performance with the airline's technical reliability rate standing at 99.6 percent in 2017. The aircraft has also helped us maintain some of the lowest operating costs in the airline world," said Nguyen Thi Phuong Thao, Vietjet president and CEO. "The upgraded A321neo deal emphasises Vietjet's ceaseless efforts to modernize our fleet. We believe that the technical reliability rate and other operation and safety indexes will continue to increase in order to bring maximum comfort, joy and safety to our passengers."