Vietnam Airlines welcomes 100th aircraft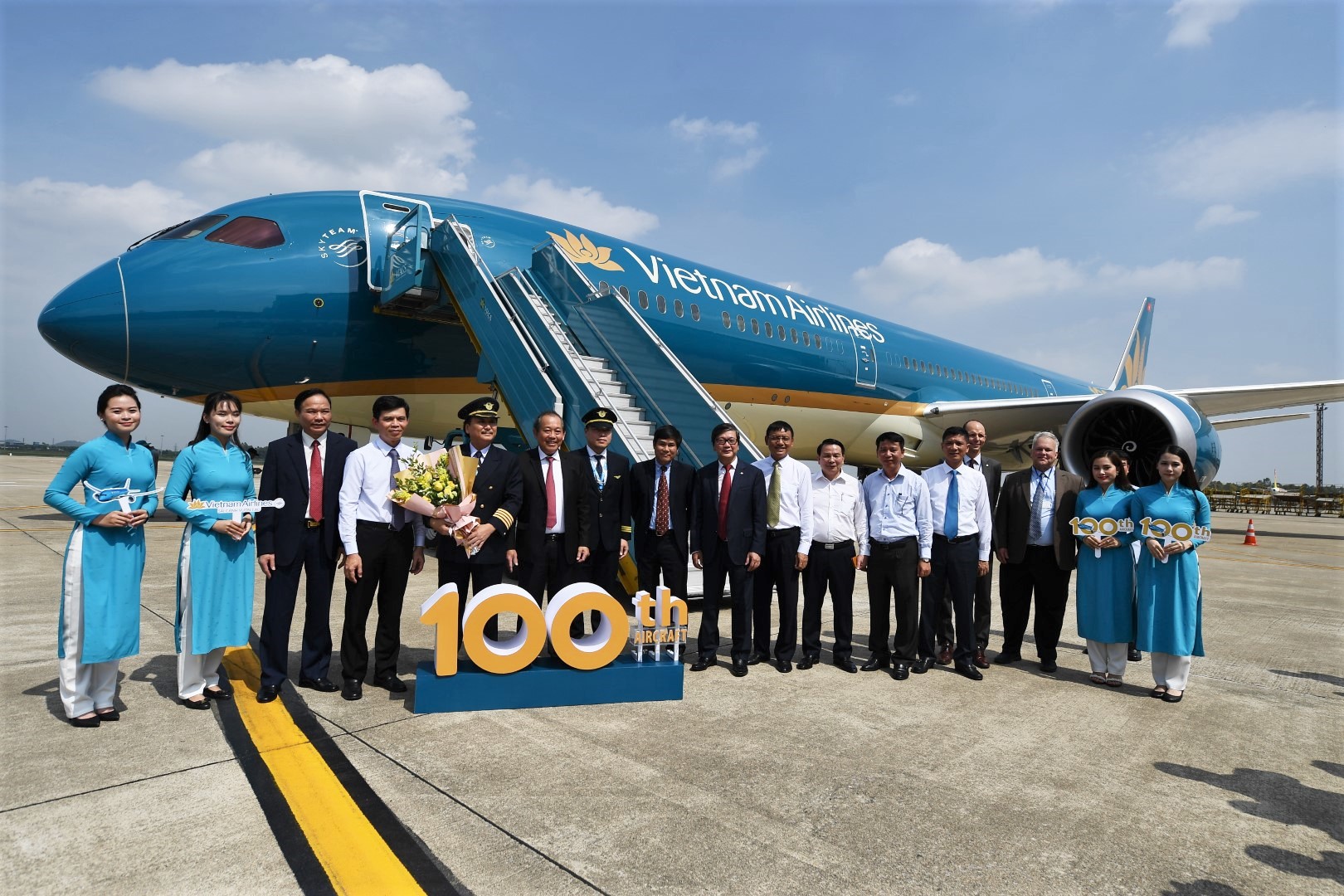 Vietnam Airlines has received its 100th aircraft. It is the third of eight Boeing 787-10s to be delivered between August 2019 and March 2021.
The airline's first two of these aircraft have shown remarkable efficiency in operating more than 140 flights, with approximately 83,000 passengers, on the Hanoi – Ho Chi Minh City and Vietnam – Korea routes.
"Delivery of our 100th aircraft has affirmed our leading position coupled with owning the largest fleet in Vietnam and ranking among the top Asia – Pacific airlines. This opens up new development opportunities for Vietnam Airlines on its quest to leverage Vietnam's aviation industry among leading airlines in the region and the world," said Pham Ngoc Minh, chairman of the board of directors in Vietnam Airlines.
"At Boeing, we have been long-standing partners of Vietnam Airlines, from the lease of three 767-300ERs nearly 25 years ago to the delivery of the most efficient wide-body aeroplane, the 787-10 Dreamliner," said Ihssane Mounir, senior vice president of commercial sales and marketing for The Boeing Company.