All is well: No casualty for Viking Sky cruise ship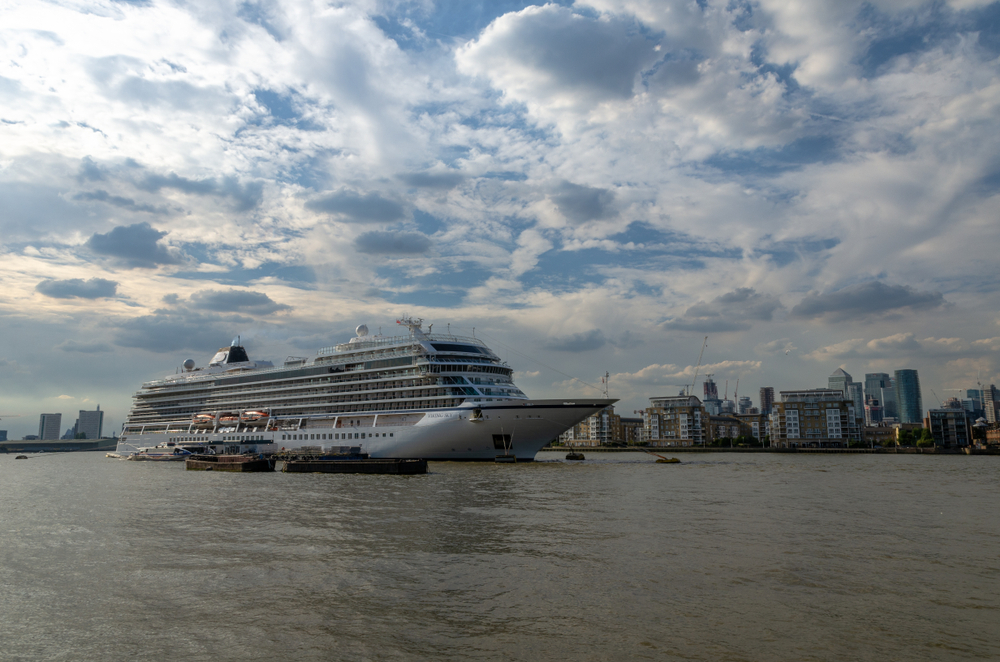 Viking Sky cruise ship has arrived safely on the port after nearly 24 hours of rescue operations. The horrifying incident left 20 people injured, but no casualty is recorded.
The cruise ship anchored at the port on Sunday in Molde, Norway after being stranded due to engine trouble. Over 890 people, including 436 passengers and 458 crew members, were still onboard the ship as it approached the port using its own power, after restarting one of its engines. The ship docked at 4:30 p.m. local time.
A total of 1,373 people were on board the ship for Northern Lights cruise when it suffered an engine failure and issued a mayday call on Saturday around 2 p.m. local time, off the western Hustadvika coast, prompting evacuations by helicopter. The rescue operation was painstakingly slow due to strong winds.
The Norwegian coast guard hoisted some passengers into helicopters to get them to safety. Viking Cruises said that a total of 479 passengers had been airlifted to shore by Sunday morning.
Here's my 83 year old dad being airlifted from the #vikingsky We are all off the ship safely! pic.twitter.com/FCToSn4L16

— Ryan Flynn (@RyanDFlynn11) March 24, 2019
While passengers waited to be evacuated, rough waves as high as 26 feet tossed furniture around. Seawater has flooded the ship.
We're waiting for evacuation by helicopter #VikingSky #Mayday pic.twitter.com/rqSYaWGi0k

— Alexus Sheppard ?️‍? (@alexus309) March 23, 2019
Injured passengers received immediate treatment from the Norwegian Red Cross. Most of them suffered bruises, cuts, and broken bones.
Viking Ocean Cruises expressed its gratitude to the Norwegian Coast Guard. A statement from the cruise line said that its next scheduled sailing had already been cancelled.