Virtuoso reveals upcoming travel trends we should watch out for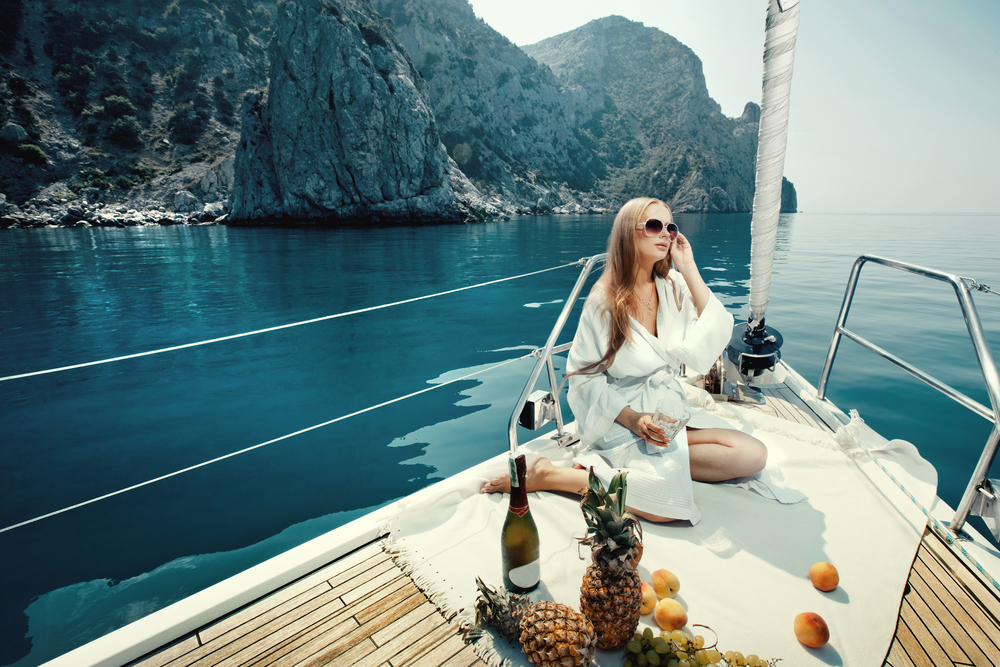 Luxury and experiential travel company Virtuoso has identified when, where and why the affluent will be venturing in 2022.
To find the most compelling trends, Virtuoso gathered insights from its travel advisors, partners and high net worth/ultra-high net worth clientele, conducted ongoing surveys, and tapped into its data warehouse of more than USD49.5 billion in transactions. Top revelations include delayed celebrations as a driving motivator for travel, people increasingly eyeing international destinations, and while the pandemic continues to impact mobility, the optimism and appetite for travel remain strong.
A Travel State of Mind 
As omicron cases are on a downward trajectory, what was a deterrent for travel only weeks ago is now a motivating factor. People who have contracted and recovered from the virus are viewing their "antibody window" as the ideal time to get away. Virtuoso advisors are reporting that clients have contacted them to plan their next vacation while they are still in quarantine. This aligns with a January 2022 poll by Virtuoso, where 85% of travellers said they are in a 'ready to travel' mindset. The intent to travel is strong, with 86% of travellers polled saying they plan to travel internationally this year, and Virtuoso anticipates bookings will continue to trend upwards at the end of Q1 and into the second quarter as the omicron wave subsides.
Where to Next? Hint: Globetrotters are Going Big and Spending Big
Virtuoso experts say 2022 will be the year of once-in-a-lifetime, Wanderlist® trips. Tapping into their advisors specializing in exclusive excursions, Virtuoso found that 76% have seen a recent increase in ultraluxe travel with African safaris, Caribbean islands, international city destinations, and ocean cruises as the top preferred experiences. Full findings of the survey can be viewed here. The uptick in high-end travel is the result of pent-up demand and expanded financial means. The ability to spend more is a plus since travel inflation means costs are on the rise. Virtuoso bookings show future hotel rates are up 54 % internationally and as much as 80% within the U.S., while airfares for this spring are up 19 % over 2019.
Travel Advisors vs. DIY: No Contest 
Peace of mind is hard to come by in the midst of a global pandemic, but travel advisors continue to prove their value to both their clients and the overall travel industry. Even during 'normal' times, planning travel isn't always straightforward. With international travel rules in flux, it has never been more important to turn to an advisor to plan, book and, most importantly, ensure there is a backup plan in the event of travel disruptions. Advisors continue to show their worth, driving demand for professional planning as Virtuoso reports that requests from people seeking an advisor grew 50 % last year compared to 2020.
Celebration Travel: Grab the Gang 
Making up for the lost year (or two) of missed milestones has become a priority for those seeking to reconnect with loved ones. 78% of Virtuoso advisors have seen an uptick in celebration travel, with anniversaries and notable birthdays being the primary motivators. Multi-generational travel continues to drive family gatherings with Mexico and Caribbean islands holding the top spots for preferred destinations. When asked, 95% of advisors also believed celebration travel will continue to be a top trend through 2022.
The Conscious Comeback 
The pandemic is leading people to be more cognizant of their impact on the world, and this has led to what Virtuoso calls "the conscious comeback." In a recent Virtuoso survey, 82% of travellers said the pandemic has made them want to travel more responsibly in the future and 78% said it's important to choose travel companies that have a strong sustainability policy, moving them to seek out companies committed to what Virtuoso calls the three pillars of sustainability: protecting the planet, supporting local economies and celebrating cultures. And 70% agreed that traveling sustainably enhances their vacation experience.