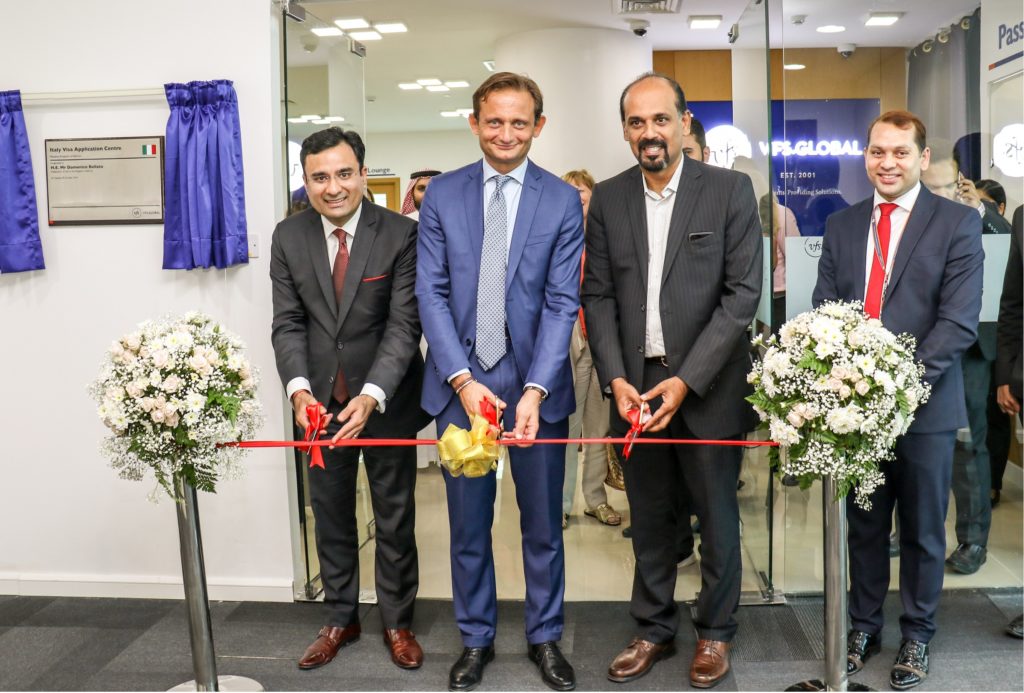 The Italian Embassy, in partnership with VFS Global, inaugurated a new visa application centre in Manama, Bahrain to facilitate processing of Italian visas.
In a joint statement, VFS Global and the Embassy said the new centre will provide greater seamlessness to visa application processing and resident visa applicants in Bahrain need not submit their Schengen visa applications at the Embassy.
The Visa Application Centre run by well-trained professionals will provide secure processing of entry permit requirements in a friendly ambience. Applicants can also opt for the comfort and privacy of a Premium Lounge.
"Choosing Italy as their destination for tourism and business"
H.E Domenico Bellato, ambassador of Italy to the Kingdom of Bahrain, said: "We are very pleased to start a new chapter of cooperation with VFS Global, providing a state-of-the-art service in collecting applications for short-stay visas for travel to Italy and Malta as their main destinations in the Schengen area. We are confident that the new Visa Application Centre will further increase the number of Bahraini citizens and residents in choosing Italy as their destination for tourism and business."
This is not the first time that Italy has partnered with VFS Global. In February this year, Italy renewed visa processing contracts with VFS Global for four years for Cameroon, Ghana and Saudi Arabia.
Additionally, VFS Global was also awarded a three-year contract to manage Italy visa services to the residents of Libya. Last year, VFS Global also won the mandate to process Italian visas in Kuwait.
Vinay Malhotra, Regional Group COO – Middle East, South Asia & China, VFS Global, said: "The Italian mandate to VFS Global follows a 14-year old relationship with the client government and it is our commitment to provide efficient, secure and convenient visa application services to the residents of Bahrain travelling to Italy and/or Malta as their main destinations in the Schengen area."
The VFS Global Italy Visa Application Centre in Bahrain is located on 18th Floor, Diplomatic Commercial Office Towers, Building 1565 in Diplomatic Area 317, Manama. Visa applicants can direct their queries and appointment requests to the helpline +973 16199646 or communicate with the centre at info.italybah@vfshelpline.com. The VFS Global Italy website can be accessed at www.vfsglobal.com/italy/bahrain