Visit Jersey launches new winter campaign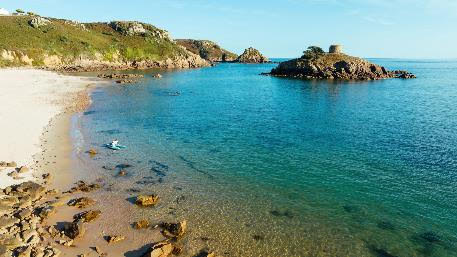 Visit Jersey has announced a new winter campaign to ignite interest in an island break for 2023, during the upcoming peak booking period. An extension of the 'Curiously Brit …(ish)' theme that was launched in 2022, the campaign will continue to encourage Brits to think differently about the Channel Island, as comfortably familiar, but with a continental twist.
The multimedia campaign will launch on 26 December 2022 (Boxing Day). It will run across TV, video on demand, digital, out-of-home and print until the end of March 2023, aiming to drive awareness of and interest in Jersey as a spring/summer holiday destination. 
Videos and print advertising will encourage potential visitors to think differently about Jersey through a series of new creatives designed to capture the unexpected side of the island – from historical reenactments at Mont Orgueil castle, to sea swims, seafood and paddle boarding takeaways on the island's south coast. Print creatives will also feature images of the unique historical holiday lets at Seymour Tower.
Claire Lyons at Visit Jersey commented: "We had an excellent summer season in 2022 and really want to continue the momentum by raising Jersey's profile across the UK for 2023; highlighting not just our proximity and connectivity to cities across the UK, but also the plethora of unexpected and extraordinary experiences that visitors can expect when they arrive."