VLeisure's one-stop B2B travel platform: Answer to Vietnam's fragmented market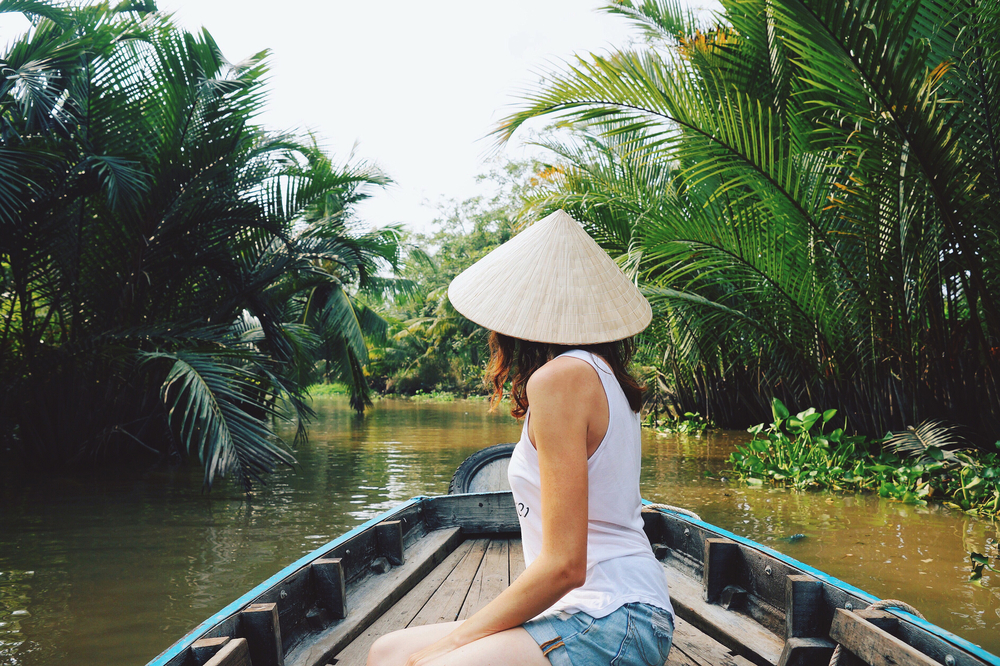 Seamless travel shopping experience is the ultimate dream and many companies strive to provide travellers with stress-free and convenient booking process. VLeisure CEO Phan Le saw that the booking process is a pain and inefficient and in dire need of a solution via technology.
"Vietnam is famous for its beautiful destinations. At the time I started the company back in 2013, however, I felt as though the domestic market is undervalued and often overlooked, as compared to the inbound or outbound market. The booking process is inefficient and a pain. Market was fragmented and there was a need to build a tech solution. A mobile solution to be exact. I love travelling and saw an opportunity to create a travel tech business where I get to build exciting things and connect people," Le said.
Prior to creating VLeisure, Le spent nine years in the online travel industry and four years at Vietjet Air in a business development role.
A new breed
What sets VLeisure from other Vietnamese companies is it employs a one-of-a-kind business model. It empowers travel agencies by managing and distributing their travel products, which means it provides a tool to help buyers and sellers manage their inventories and booking in real time, more efficiently and requires less manual input or interruptions. Actually, VLeisure does not directly compete with agencies.
VLeisure distributes travel products to agencies, corporate accounts (B2B) & retails (B2C), and envisions leading the online travel portal in Vietnam and the ASEAN region.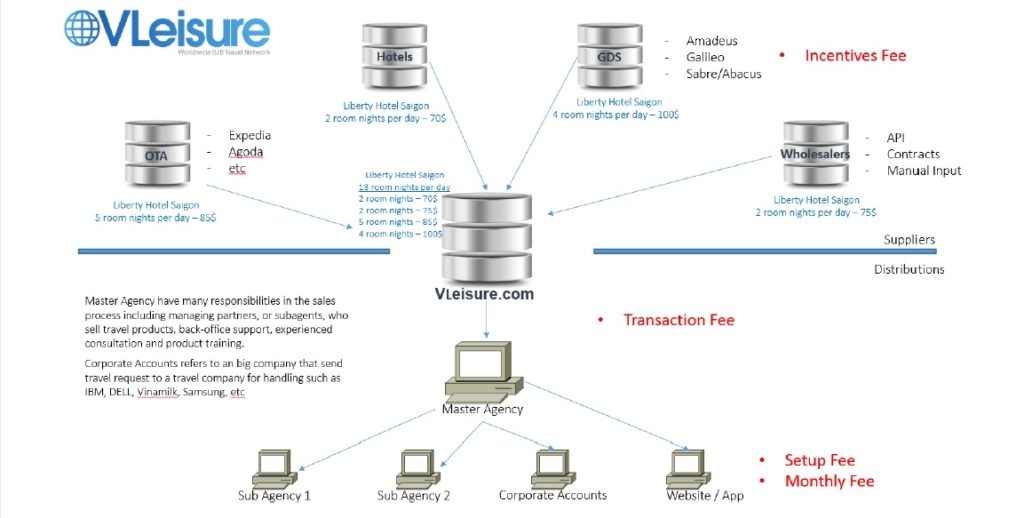 Le said: "In Vietnam for example, the travel agencies divide into airfare ticketing, outbound agencies, inbound agencies, domestic agencies:
VLeisure started with the hotel segment for airfare ticketing agencies, small ticketing agencies cannot have the power to negotiate with the hotel (special 4-5 star) so we will consolidate hotel rate for airfare ticketing agencies.
VLeisure also provides niche products such as local Indochina hotel contract rate or issue Airfare from ex-VN, ex-LA, ex-KH for agencies outside Vietnam, Laos and Cambodia such as China (CTRIP, Fliggy.com, etc.) or Korea.
For small agencies which do not have any development team but they need to have an online website like Agoda, Expedia, etc. VLeisure also can provide white-label products, the turnkey website/mobile app to agencies.
For big agencies such as Fintech, E-commerce sites, VLeisure can provide travel API to integrate to their website mobile app.
VLeisure is an online marketplace for the travel industry that provides local traditional agencies and operators with a platform to make online travel/accommodation booking, plan tours, purchase travel insurance and relevant products.
Huge room for growth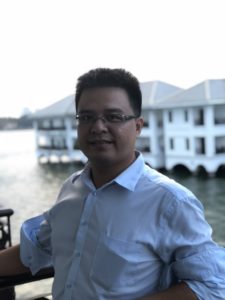 Despite having the million dollar idea, it is not easy to start a start-up. "I remember when my mom was battling with cancer I was still running things from my laptop in the hospital room, even with the full staff's hands on deck. The larger the start-up grows, the more people it is responsible for. To me, personally, it has been rewarding to see the growth, of both the start-up and the people who have been working for me," he told me.
However, Le is positive with VLeisure's growth. In September, the company has raised an undisclosed amount of investment led by South Korean early-stage investor BonAngels Venture Partners that puts the company's valuation at USD 4 million. The funding will allow VLeisure to focus on growth acceleration in its current focus markets, as well as expansion to new ones.
"VLeisure will position itself for better growth. We are looking to launch new products and services to better serve our clients," Le said.
When asked about the travel trends that could work in VLeisure's favour, Le said: "As more Vietnamese start working and have discretionary income to spend on exploring new places and destinations, the more it will be great for the travel tech space. The next trend is digital. The new generation is raised to think and behave with a supercomputer at their fingertips."