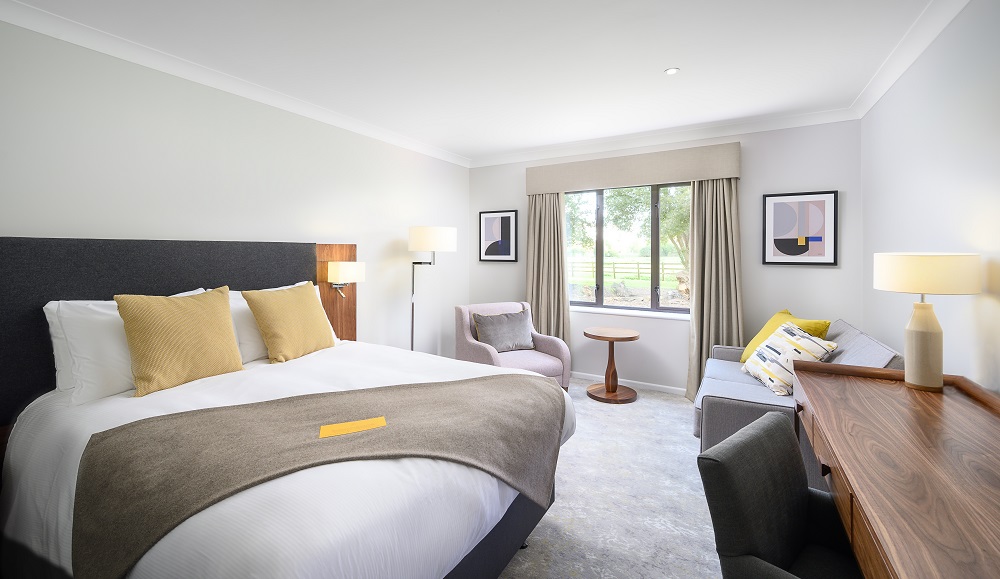 Built 20 years ago, surrounded by beautiful grounds and the famous spires of Oxford, a city centre property has been re-branded under IHG's upscale brand.
voco Oxford Spires has been re-branded under IHG's newest upscale brand voco, offering 181 rooms located alongside the River Thames on University College Oxford grounds — a 10-minute walk from the historic city centre of Oxford.
Built 20 years ago, the property was designed by local builder John Ede and businessman Brian Murtyr, but buildings on the grounds such as Eastwyke Farmhouse date back as far as the 15th Century. The University College Oxford boathouse is close by, so guests might catch a glimpse of the team training for the annual boat race against Cambridge University.
"The fourth hotel in the UK to join the voco family"
Wendy Procter, general manager, voco Oxford Spires said: "We are delighted to be the fourth hotel in the UK to join the voco family. Our hotel offers guests the opportunity to relax in a rural setting whilst only being within walking distance from one of the greatest historic cities in the world. voco is all about delivering great guest experience and we look forward to offering a warm welcome to guests, old and new, when they choose to stay with us."