W Hotels opens its biggest property in APAC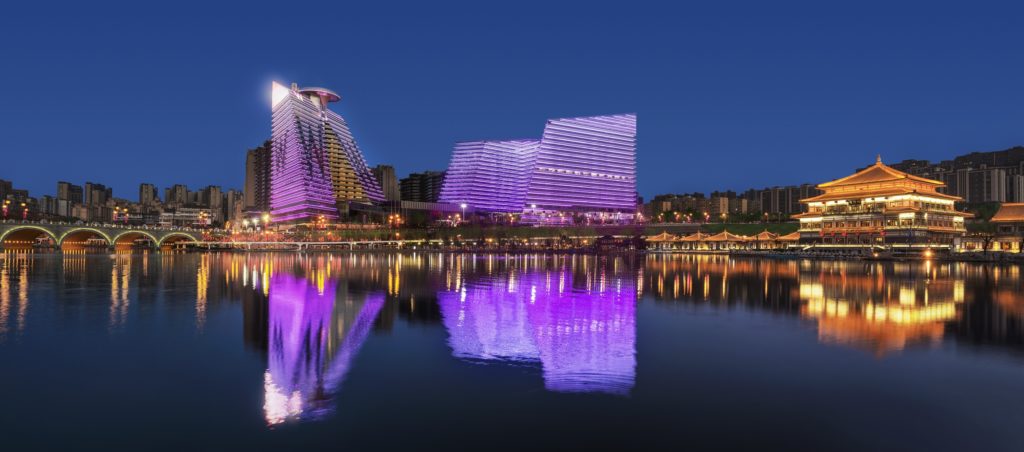 There is no stopping W Hotels Worldwide from expanding its footprint in Greater China with its latest opening in Xi'an. W Xi'an is the brand's seventh hotel in the country, and the largest property in Asia Pacific yet.
Known to many as "the birthplace of Chinese civilisation," Xi'an was a popular stop along the Silk Road since ancient times, serving as a collective meeting place for both culture and cuisine, and growing richer and more diverse with age. Xi'an is the home of many historical monuments and a plethora of ancient ruins and tombs making it a popular tourist destination for those visiting Greater China.
W Xi'an is located near Northwest China's largest international travel hub, Xi'an Xianyang International Airport, as well as some of the famous sites in the region – Giant Wild Goose Pagoda, the Datang Furong Garden, and Qujiang Lake.
Spread over approximately 80,000 square metres, W Xi'an gives a bold first impression of the W Hotels brand, standing in the shape of a 'W' along with the other two buildings of the W Five Park complex. W Xi'an boasts 385 guest rooms and suites and also features an Extreme WOW Suite – the most lavish of the hotel's 73 expansive suites.
Targeting luxury and business travellers, the hotel is equipped with a restaurant, spa, pools, and gym for luxurious experience. With over 4,000 square metres of event space, versatile function spaces are fully equipped with advanced audio-visual facilities to set the stage for world-class events. The Great Room, with its towering ceiling and twisting chandeliers, has 2,330 square metres of space to accommodate up to 1,000 guests, making it one of the largest hotel ballrooms in town.
"Xi'an is one of the most culturally and historically rich destinations"
Anthony Ingham, global brand leader of W Hotels Worldwide, said: "Xi'an is one of the most culturally and historically rich destinations in the world. Over thousands of years, the city has maintained its magnetic attraction for global travellers seeking both boundary-pushing and iconic art, design and entertainment, making it the perfect destination for our new flagship property."
"W Xi'an shows off our ability to, like the city itself, innovate. From the hotel's bold and complex design to its many hidden homages to millennia of history, we are ready to add a new level to the city's ever-evolving offerings for global guests," he added.