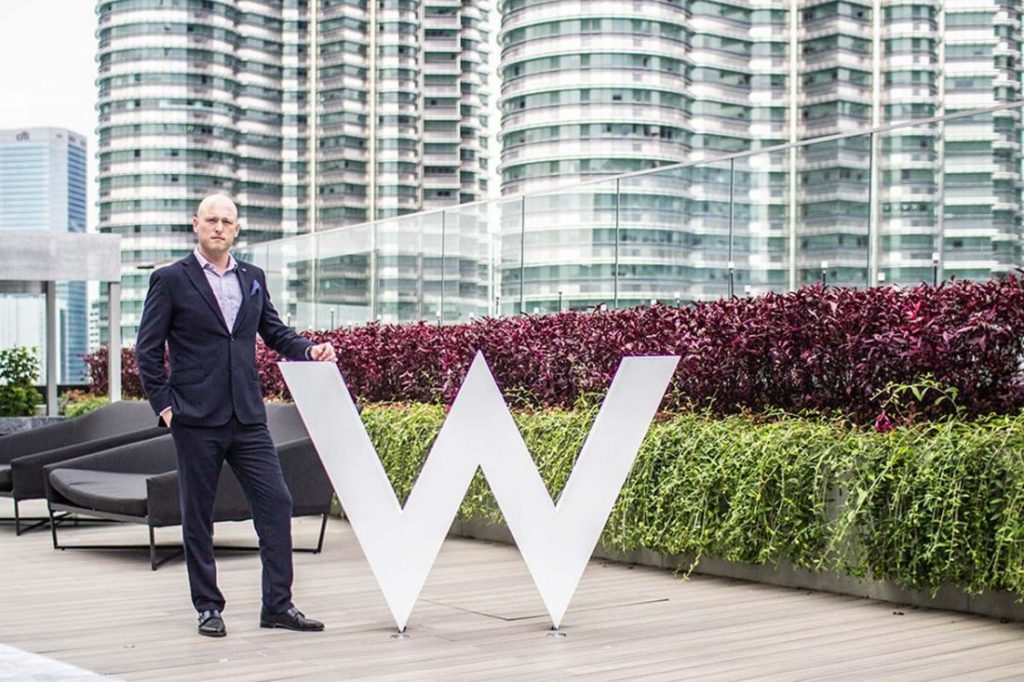 W Hotels Worldwide opened its first property in the capital of Malaysia yesterday. W Kuala Lumpur's anticipated debut focuses on lifestyle and localisation to make stays unique experiences.
Kuala Lumpur is known for a mix of industry and abundant nature; with "Jungle City" and "Confluence" as W Kuala Lumpur's overarching design narrative, W Kuala Lumpur celebrates the best of both worlds. However, the home of the iconic Petronas Towers is not without luxury hotels and most of the big players in the hospitality industry invested in Malaysia. So, to create a distinctive brand, the new W property is focusing on lifestyle and localisation.
In an exclusive interview with TD, W Kuala Lumpur general manager Christian Metzner says: "W's focus on local markets makes each W property experience a unique experience. All over the world, W's core values define who we are and bring substance and style to everything we do, and Kuala Lumpur is no exception: we are bold, tireless, we are the ultimate Insider."
Design, fashion, music, and fuel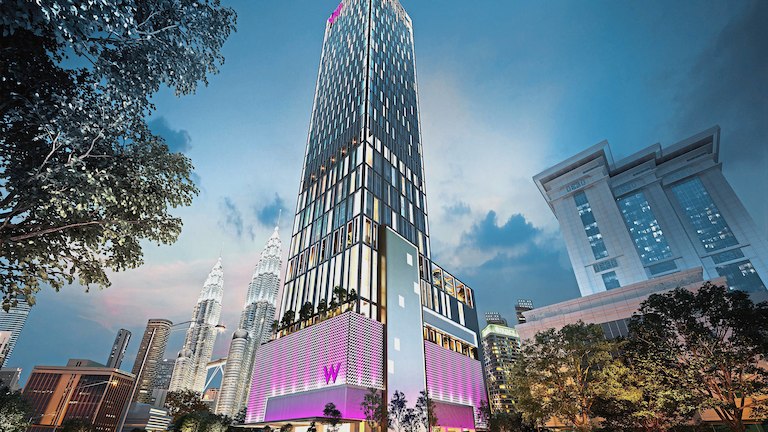 Being true to its brand, W Kuala Lumpur will target luxury and business travellers. However, W Kuala Lumpur wants to establish that it is not simply a place where you spend the night, but a destination itself.
Metzner continues: "W Hotels took hotels from being a functional place – a place for you to sleep, to eat, to work – to something that is more lifestyle-driven, with great bars, great restaurants and perhaps most importantly: somewhere to see and to be seen.
"As such, W is very clear on our DNA as a brand; it is boiled down to very clear core values, that is our four passion points – which are Design, Fashion, Music, and Fuel."
"A hyperlocal Kuala Lumpur-spin"
Summing up the hotel's strategy, Metzner adds, "To put it simply, we'll put a hyperlocal Kuala Lumpur-spin on what the W experience will be. The hotel sets the stage where you can be the star, or mix and mingle with like-minded people. We think guests will definitely be in for a treat."
This is seconded by W Kuala Lumpur's director of sales and marketing, Nikie Mok, saying: "We strive to be the top three hotel choices in the KL high-end market, and at the same time, we strive to deliver the best customer experience for our guests."
Out-of-the-box experiences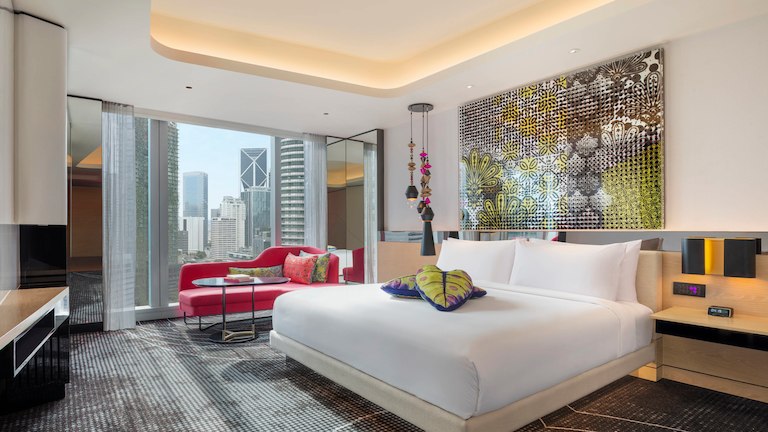 When asked about their goals, Metzner confirms: "That's simple: We want to be the 'it' hotel in Kuala Lumpur for epic experiences! We want to create out-of-the-box, unique experiences that will give us an added advantage against our competitors."
W Kuala Lumpur is also adopting the Whatever/Whenever service mentality that tales hospitality in a whole new level. Whether you stay for work or play in one of the 150 stylish guest rooms and suites, W Kuala Lumpur has a full calendar of exclusives happenings that will showcase What's New/Next in design, fashion, music and fuel to our guests and local KL-ites alike.
"All that is to say: our mission is to fuel lust for life, and we look forward to providing insider access to What's New/Next," Metzner says.
Centre for MICE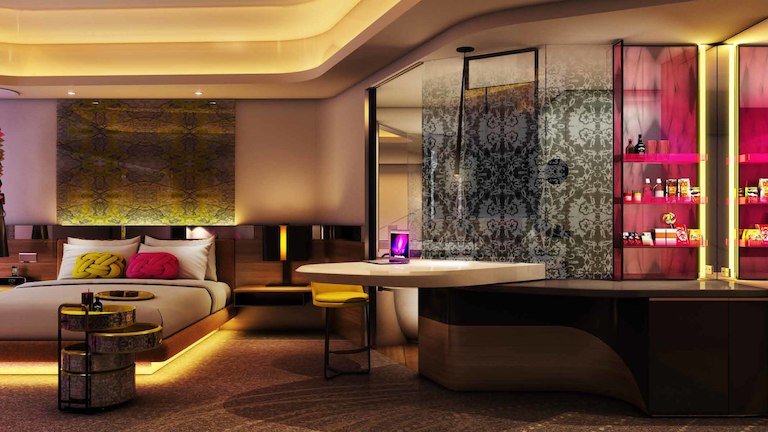 W Kuala Lumpur tries to position itself to be at the centre of events with its top-notch MICE facilities. "At W Kuala Lumpur, we make meetings memorable. Adopting a creative approach to elevate your event from ordinary to extraordinary, W Kuala Lumpur features over 1,500 square meters of event space to set the stage for lively and vivid presentations, and the means to take on big conferences, weddings, and product launches," Metzner says in our interview.
W Kuala Lumpur boasts a sprawling Great Room which is more than 1,000 square meters and is one of the largest ballrooms to be found in the city centre with the means to accommodate up to 700 guests. An impressive LED wall, at a staggering 10 meters, is a showstopper. Additionally, Studios and Strategy spaces can be easily transformed to suit your every event need.
"Bespoke setup… mood music, signature scents and more to set the tone"
"Each meeting space is wired up with the latest technology and audio-visual equipment, and you can create your own bespoke setup and choose from mood music, signature scents and more to set the tone that you prefer. Do we even have to say it: high-speed Internet access is at your fingertips!" Metzner tells me.
Kuala Lumpur is a booming cosmopolitan and a destination for business and luxury travellers. The growing demand for luxury travel in Southeast Asia means tourists are constantly looking for non-traditional experiences and W Kuala Lumpur is here to offer just that.