Waldorf Astoria Maldives: "So many opportunities for magical, unforgettable moments"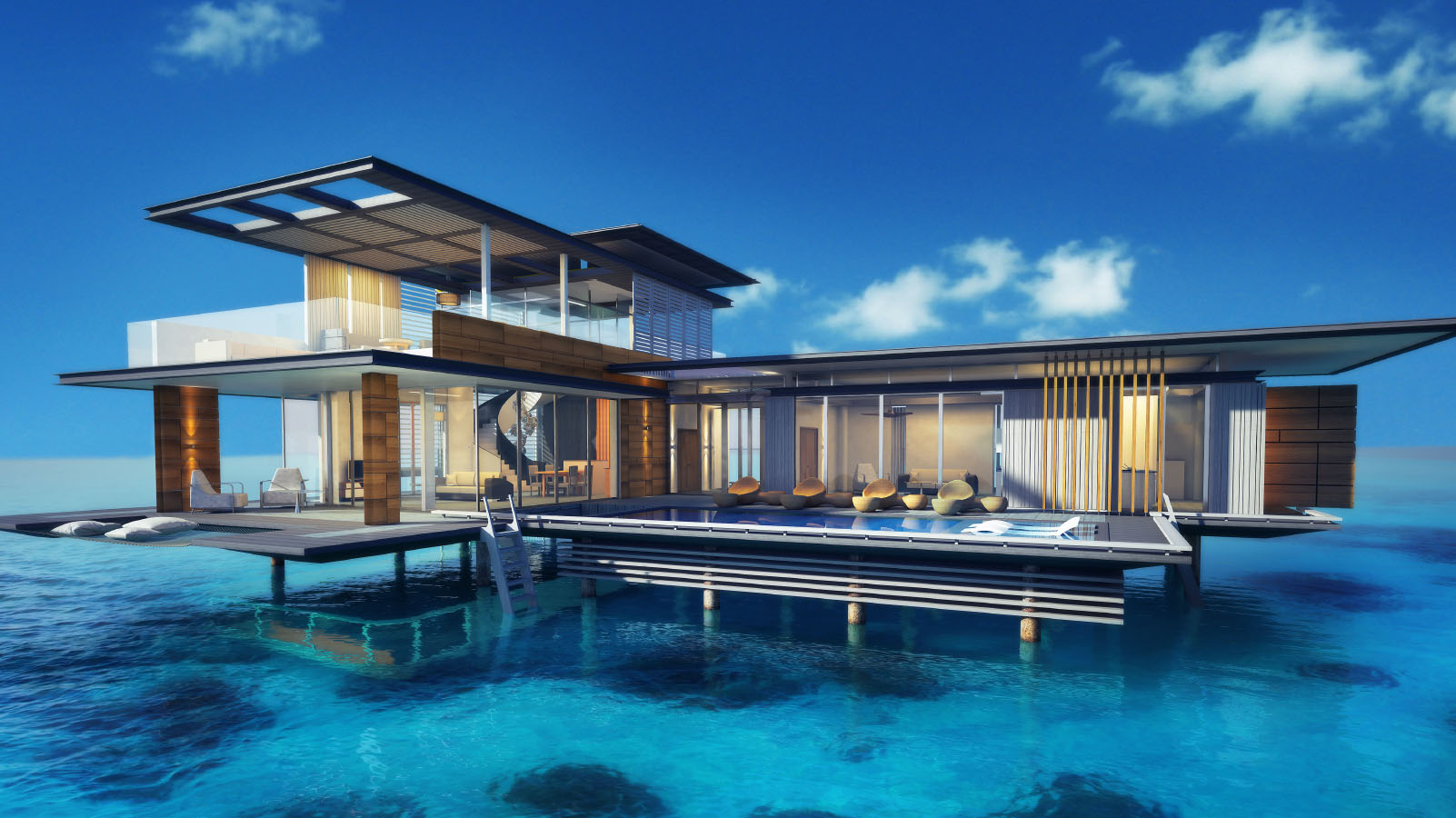 With the hotly anticipated Waldorf Astoria Maldives Ithaafushi gearing up to fling open its doors and offer luxury leisure seekers the pleasure of the companies patented blend of high spectacular accommodations and service excellence this summer, I had the opportunity to speak to newly hired GM Etienne Dalançon, to find out more.
With more than 20 years of experience in various roles within the hospitality industry, Etienne joined the Hilton team in 2018, and was most recently general manager of opening projects at Hyatt Hotels Corporation. Over the years, Etienne has strengthened his experience across multiple geographies including Shanghai, Hong Kong, Tokyo, as well as in his native home of France.
How does Maldives differ from other areas you have worked in?
 Over the years, my work has taken me to many bustling cities, including Shanghai, Hong Kong and Tokyo, so waking up to the sound of nothing but waves every morning is quite literally, a breath of fresh air! The Maldives are magical and peaceful, and showcase a stunning natural environment – a drastic change from the cities I've worked in previously.
What are the immediate challenges you have in the new property hotel and how do you plan to overcome them?
Since the property is only accessible by boat, I'd say logistics is the key challenge that we face, particularly given that every aspect of the resort needs to be brought to the island. Everything from furniture to linens, to ingredients for our 11 dining venues, must be transported by sea.
So, this means we need to be innovative with our surroundings and act as independently as possible. For example, the resort has its own nurseries for growing fruit, vegetables and herbs. Our chefs are also part of the community of fishermen who provide us with a consistent supply of the freshest catch of the day, and we even produce our own still and sparkling water.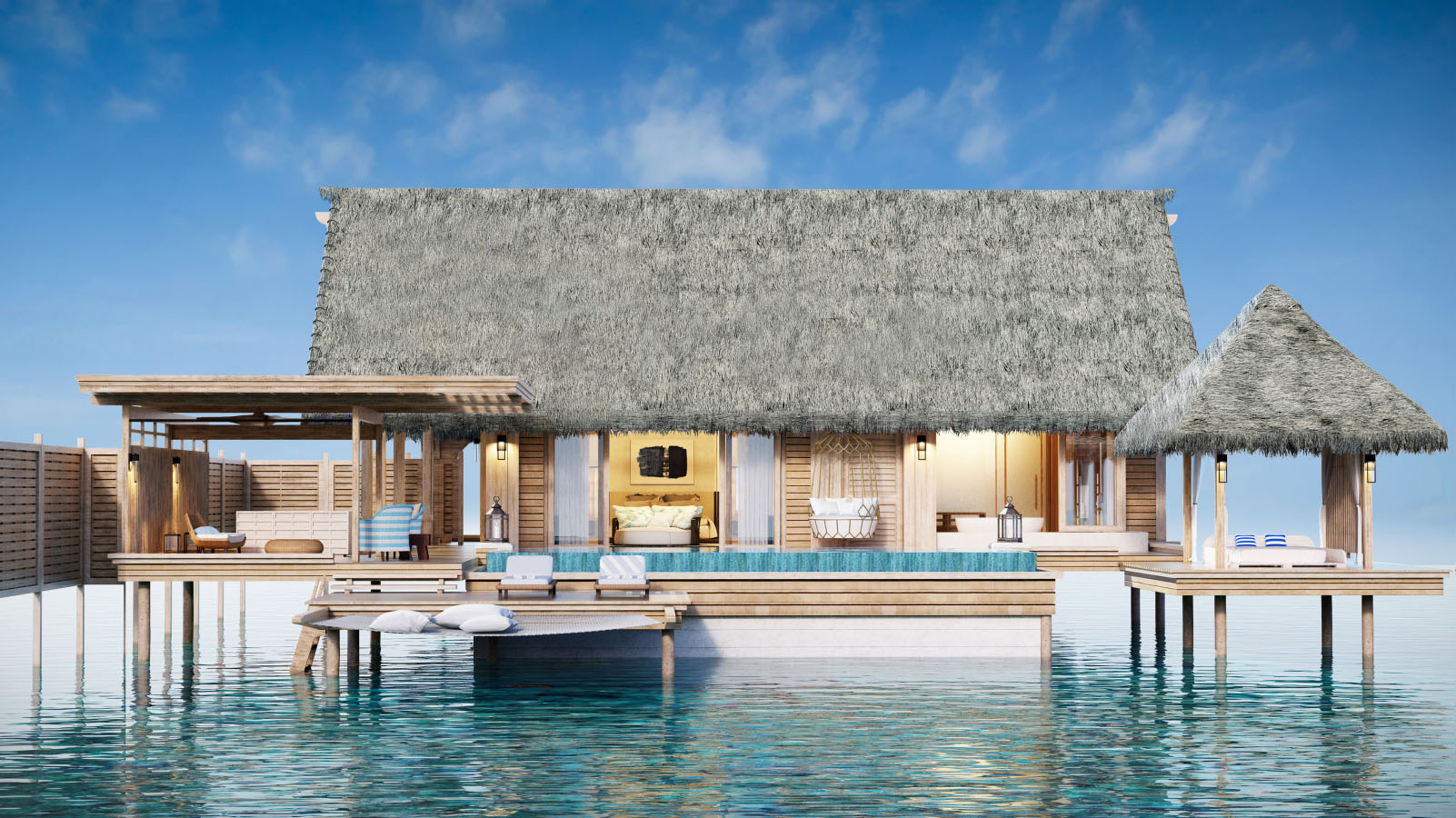 The Maldives is experiencing a glut of new openings.  How do you ensure you stick out from the crowd, what makes the property unique?
Waldorf Astoria Maldives Ithaafushi is an iconic island paradise, spread expansively across three islands and a private reef in the South Malé Atoll, just a 30-minute yacht journey away from Malé International Airport.
The resort will offer the ultimate in space and exclusivity. Stretching 3.5 km from one end to another, there's so much space to explore. You can stay on the island for an entire week and still stumble upon new wonders. The 122 luxuriously appointed villas boast exquisite, uninterrupted views of the Indian Ocean, each opening onto a wide deck that has a swing daybed, dining gazebo, an infinity pool and in-water lounges.
In line with Waldorf Astoria's legacy of culinary expertise, Waldorf Astoria Maldives Ithaafushi features 11 exceptional specialty dining venues. Each will deliver distinctive, immersive dining experiences – the variety of which is a first in the Maldives.
The resort will offer a private escape for families and couples in search of unique experiences, including two private sandbanks available for guests to turn into their own playground paradise. Personal Concierges will deliver bespoke care to our guests, giving every guest the freedom to create the experience of their dreams.
What initiatives or projects do you have in place with the local community?
Sustainability is a key focus for Waldorf Astoria Maldives Ithaafushi and Hilton. Our goal is to minimise and eventually eliminate single-use plastics wherever possible.
We're taking steps to make that happen, by replacing traditional plastic key cards with wood ones, producing our own still and sparkling water in glass bottles, offering refillable, non-disposable in-villa amenities, and sourcing plastic alternatives wherever conceivable, to minimise environmental impact.
To take this initiative a step further, we will be announcing exciting and meaningful partnerships with local communities and organisations in the coming months.
"A special part of the island that I'll always hold close to my heart
Which is your favourite part of the hotel and why?
There are so many, it's difficult to choose! If I had to pick one, it would have to be the stretch of beach where my 18-month-old daughter took her first steps. Pristine sand with palm trees offering shade and fresh coconuts – it's a special part of the island that I'll always hold close to my heart.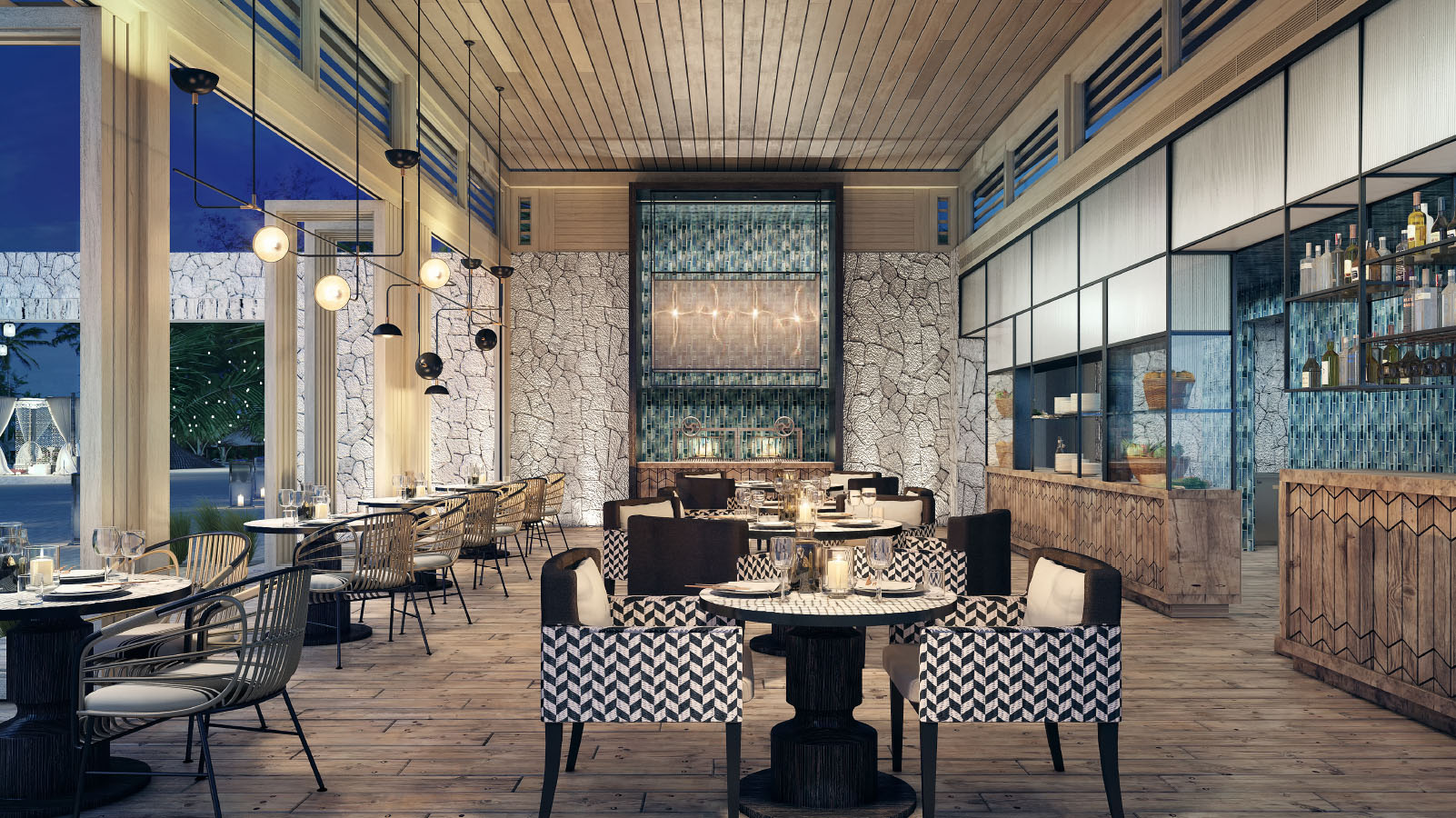 What are you guys doing to make the most of the region's MICE and wedding market potential?
 The resort's exclusivity and privacy make it more suitable for private moments and celebrations – especially for honeymooners. For intimate experiences on the island, we have so much to choose from!
One example is Terra, our treetop restaurant, which offers an elevated dining experience for couples, with spectacular views of the island and the Indian Ocean. When you're dining in your private over-hanging bamboo pod, enjoying the uninterrupted view of the horizon, you'll feel like you're in a different universe altogether.
"Magical, unforgettable moments"
We also have an in-house photographer who can capture all those magical moments, whether indulging in a sunset dinner for two on one of our private sandbanks, or jetting off on a private luxury yacht for wondrous stargazing or floating in the sea in a traditional Maldivian sailing boat specially designed for two – there are so many opportunities for magical, unforgettable moments.
To ensure guests can spend their time absorbing and enjoying the idyllic, inspirational environment, our highly experienced Personal Concierges take care of every detail, from the minute you step foot onto the island.
Staff retention can be notoriously difficult – can you outline how you ensure you maintain and train your team?
As a business of people serving people, we take pride in ensuring our team members have a great environment to work, rest and thrive in. In fact, Hilton has been named Asia's Best Multinational Workplace by Great Place to Work®, acknowledging our strong purpose-led culture.
Team members live on their own private island with single accommodation for everyone. On top of indoor and outdoor restaurants, the facilities promote fun and engaging ways for the team to bond and grow as a family, with a strong sense of belonging. Recreational facilities include game rooms, a state-of-the-art gym, a convenience store, bars, a football field, and a private beach and barbecue area.
"We offer classroom, on-the-job and online learning channels"
When it comes to training our team members, a number of programmes are set in stone in regions across Asia Pacific, which help mould new generations of aspiring hospitality leaders. At Waldorf Astoria Maldives, we offer classroom, on-the-job and online learning channels. This aligns with our mission to create meaningful opportunities for our Team members to encourage personal development and lifelong learning.
Such initiatives are part of our drive to attract and retain hospitality talent, as well as develop an amazing workforce that is able to offer exceptional service to our guests. We recognise our Team members play a critical role in delivering anticipatory, highly personalised service, and are empowered to create unique, authentic moments for our guests throughout their stay.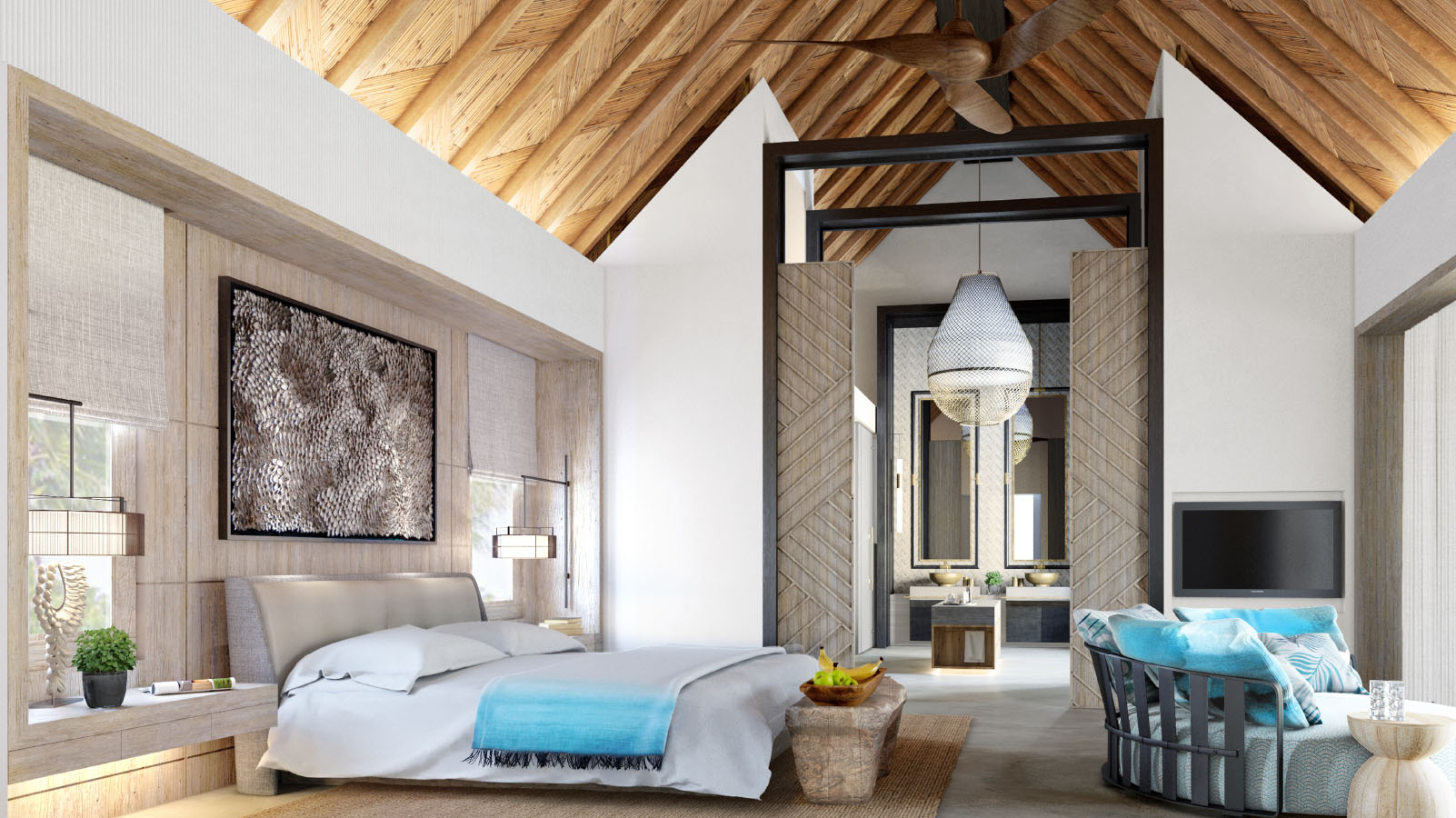 What have you got planned for the future? 
Waldorf Astoria properties create a unique sense of place with a relentless commitment to personal service and culinary expertise in landmark locations around the world. Moving forward, we aim to continue to deliver on what today's luxury travellers want most, evolving along with their changing needs and preferences. We will achieve this by bringing True Waldorf service – the personalised, graceful service for which we are known – to all guests, inspiring them to create unforgettable moments.